dokclaw, nice!
I like both the Murder of Crows and kourac31's Syhar Sighthounds for beast models; but specifically, I think I'll try acquire some Sighthounds to use as Chaos Spawn for my CSM!
I've seen people use Dire Wolves, and I'm straight up not a fan of the models. Am I the only one? I'd lean towards Warriors of Chaos-Chaos Warhounds, since they're kinda warp-y anyway.
I don't know where they're from, but I got these Razorwings on Ebay with 2 beastmasters for ~40$: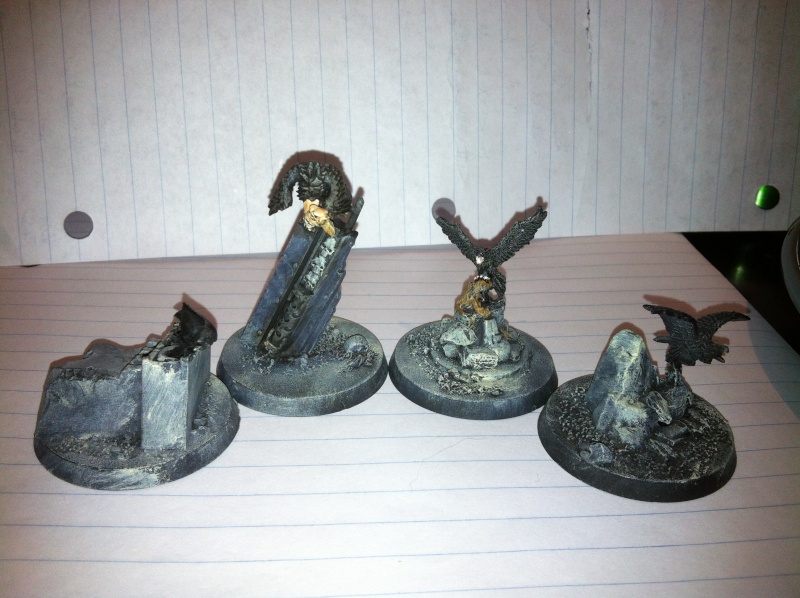 As for Khymerae, not only do I think the models are meh, but like the birds they're crazy $$$!
So I'm going with the fluff on this one. Genestealers and Hormagaunts on 40mm bases; pacified by inhibiting their link to the Hive Mind, these new monstrosities from outside the Galaxy are a highly sought-after commodity in the Commorragh Arena scene, a commodity the beastmasters love to flaunt. Packed full of stimulants to heighten aggression, reduce fatigue, and dull the pain receptors (hence the 4++; think of it as a more hardcore Feel No Pain), these new biological terrors are the stars of the pit fights

_________________
I dedicate these deaths to Odin Allfather, Spearshaker, One Eye.
Fleet Shadowmaker - Kabal of the Dying Sun; Cult of Marrow Excised; Coven of Lambent Hunger
Sons of the Last Breath - Chaos Space Marines
Host of Shattered Purity - Chaos Daemons