So hi! I'm just going to show my orks to the world.
Most of these guys are conversion from FB orcs with an little shuffle of 40k.
Hope you like em'. Here goes:
That's Boss Enjamin' with his pig Ell'um.
Closer look at his chipping.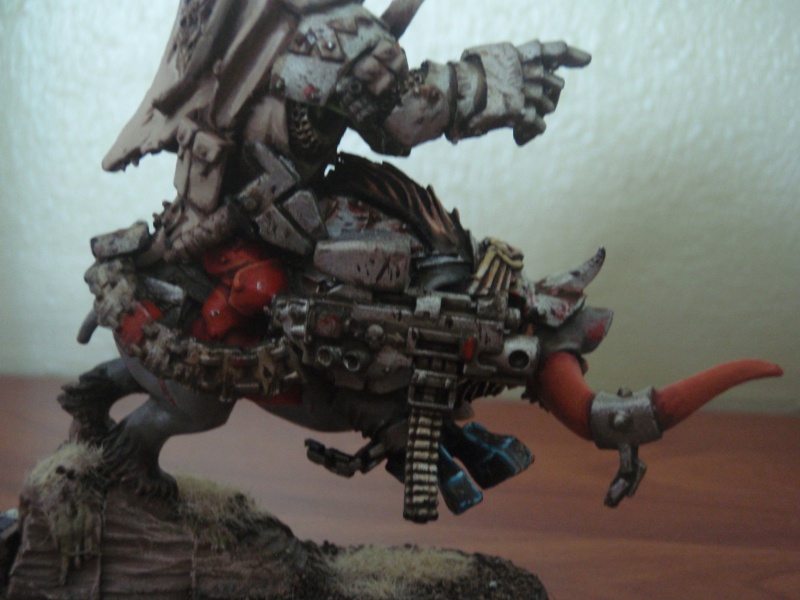 And His Dakkadakka. Heavy bolters looks good on pig riders!
Totally Dakkaguns!
My primary HQ: Grimskull. I've made him form an AoBR warboss, and tonz of bitz.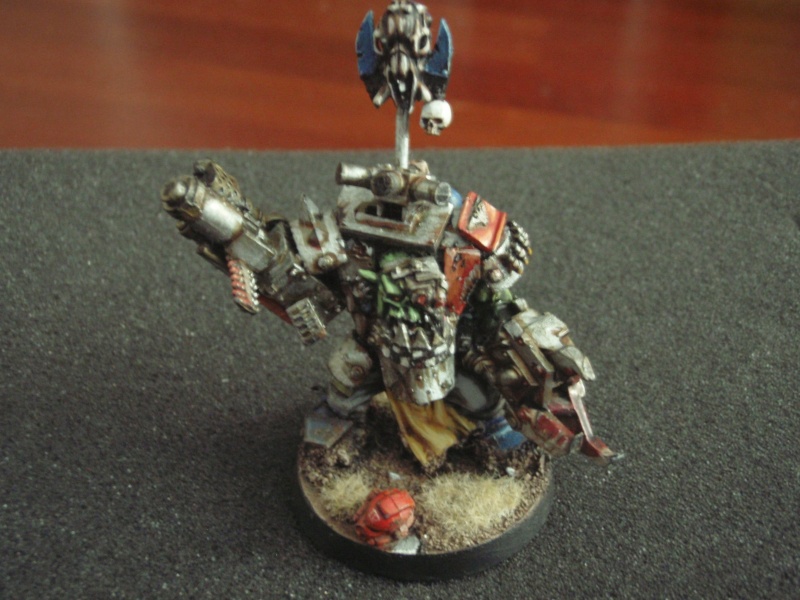 Here's some of my killakanz. I have 6 of them. Lock and load baby.
Skorch' em' up!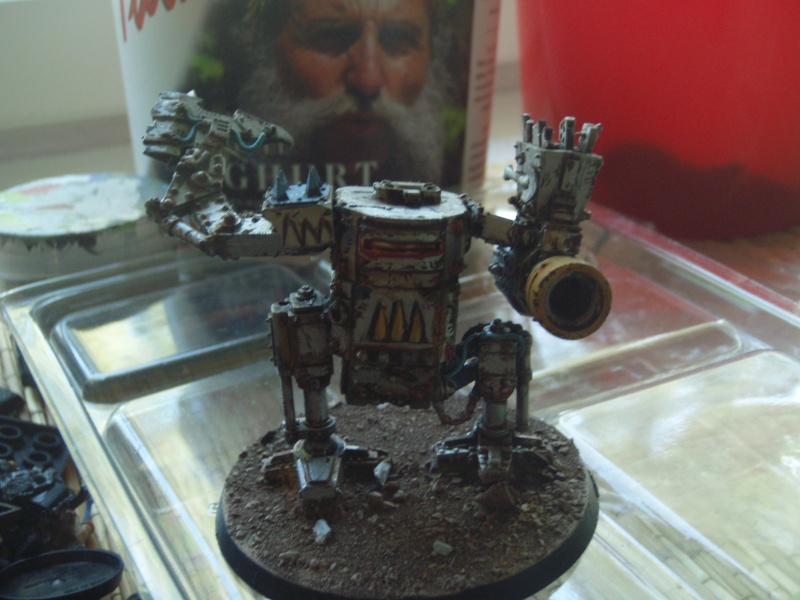 Oldskool.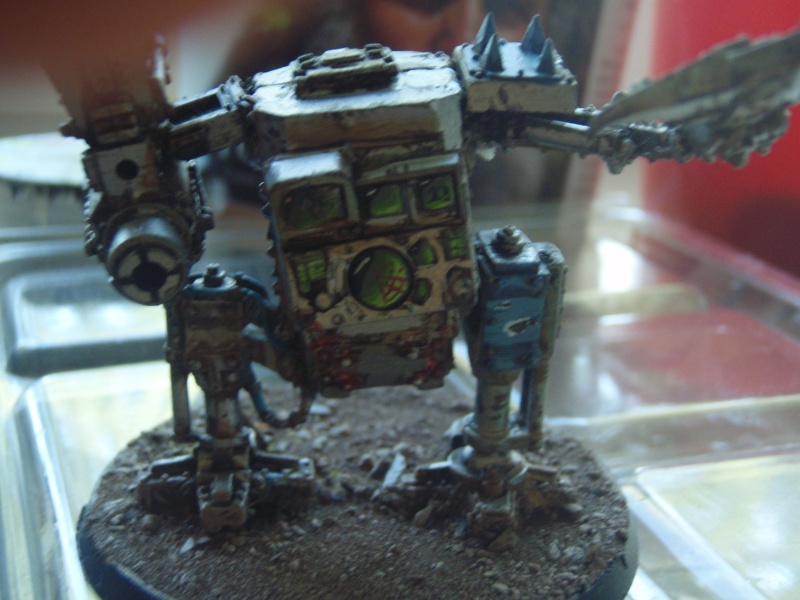 And the Oldskools control panel.
Big gunz & Dakkajet
Front view. The Dakka has arrived!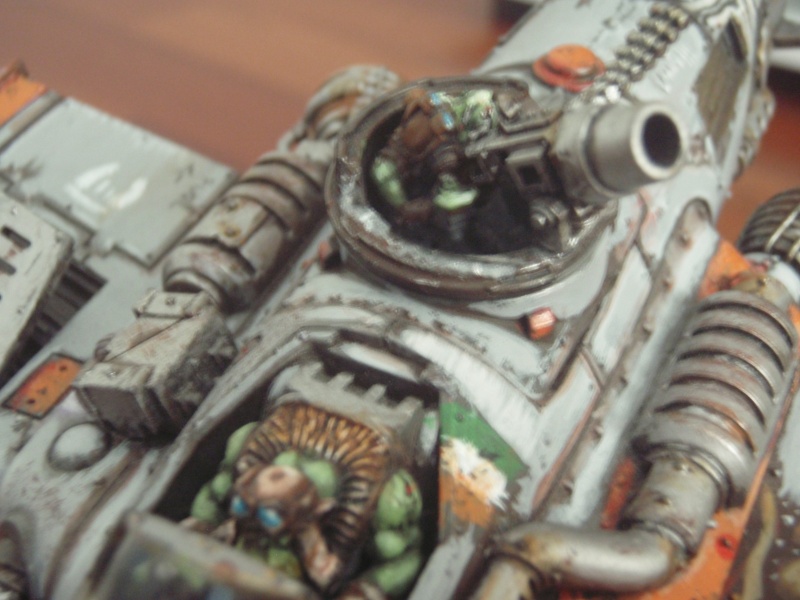 Pilot & gunner. BFF <3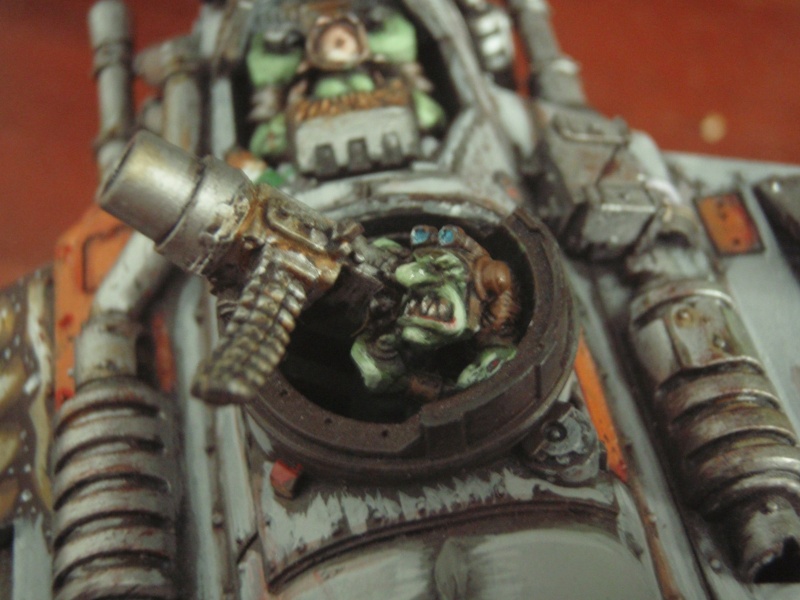 Hold still. Just one damn second! Harhar, got him now!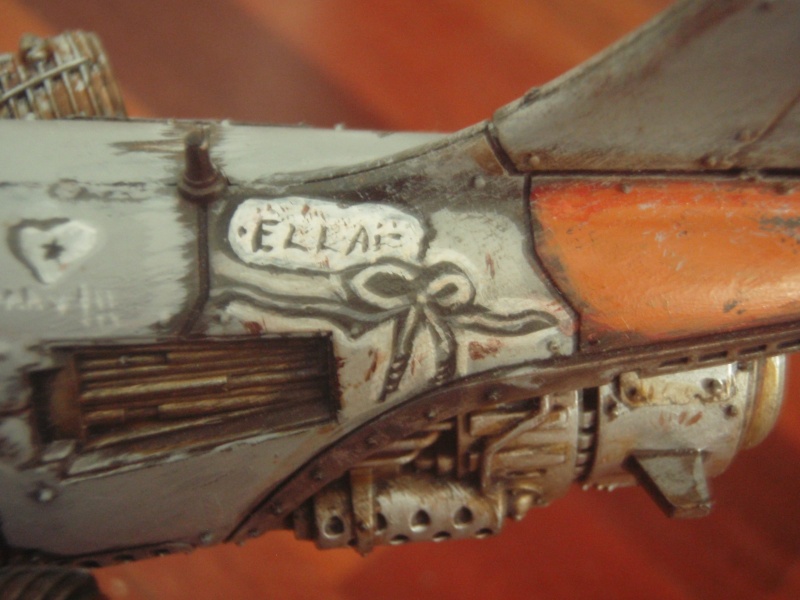 Freehand stuff. When you paint you're ex's name on an dakkajet, it will work 100% better.
It's full of anger. Waaagh!
Big gunz. I've made these gunz out of bullet shells. 9.mm, 2.mm. Some oil drums, spare wolf chariots, bike tires and of some crazy ass Gretchins.
It's too tight!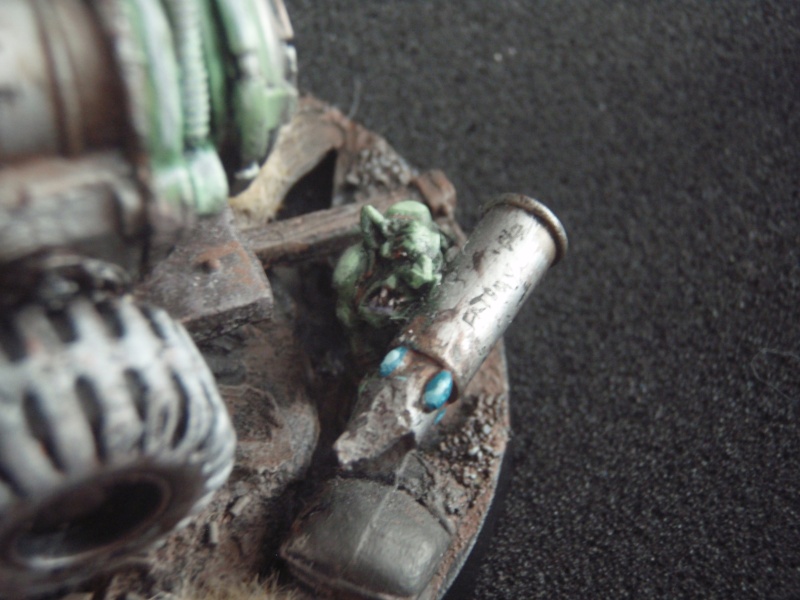 Ugh!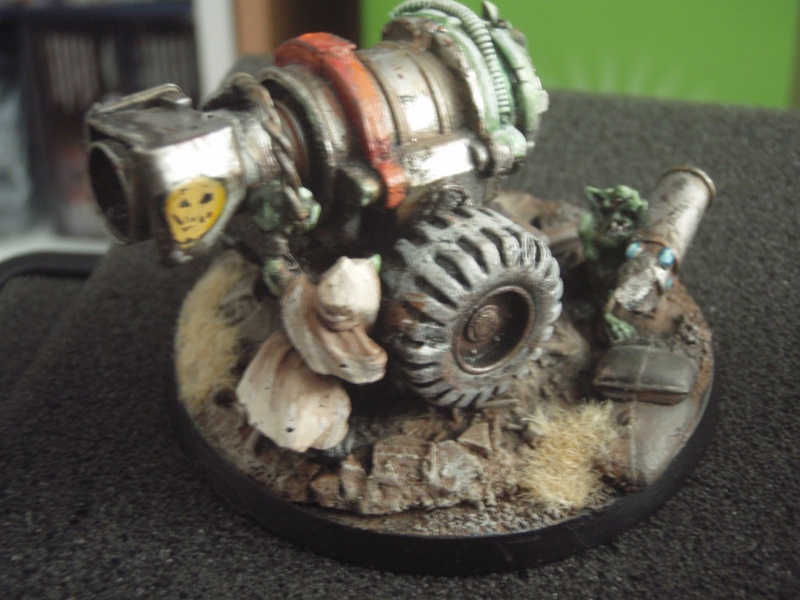 Moving the kannon!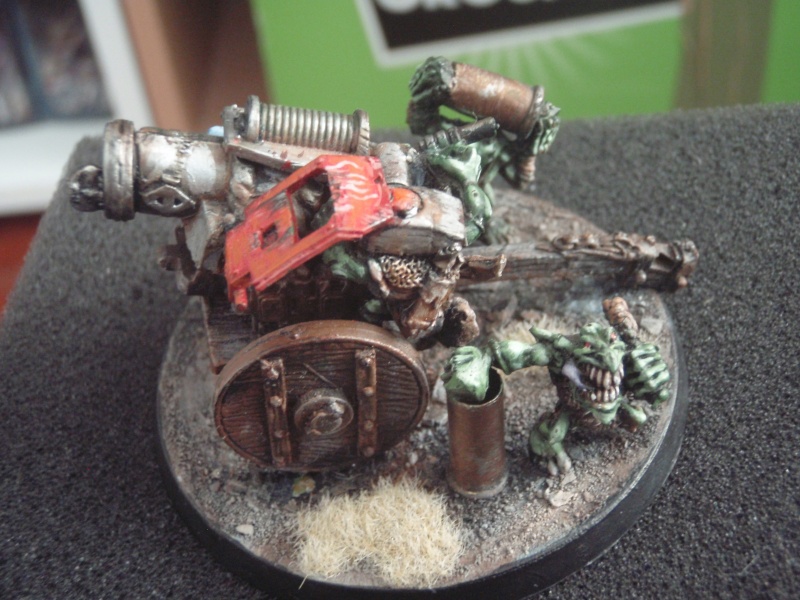 The other kannon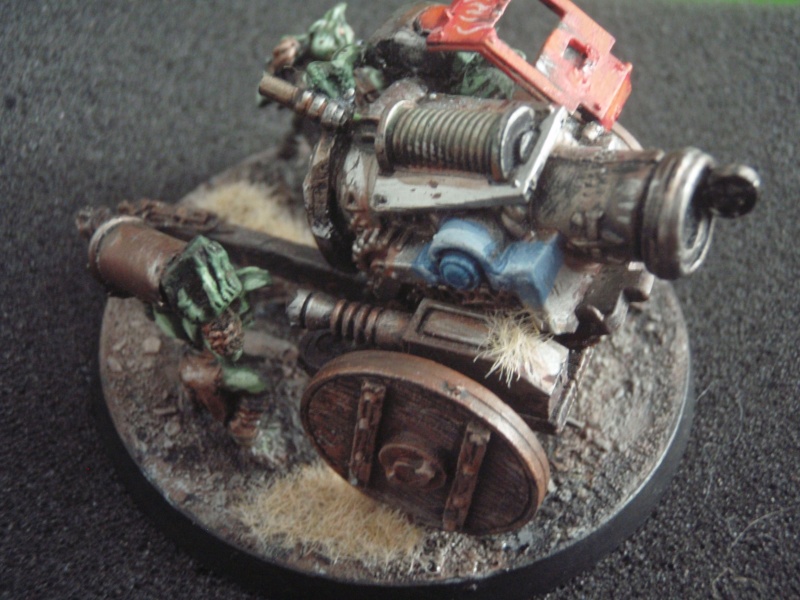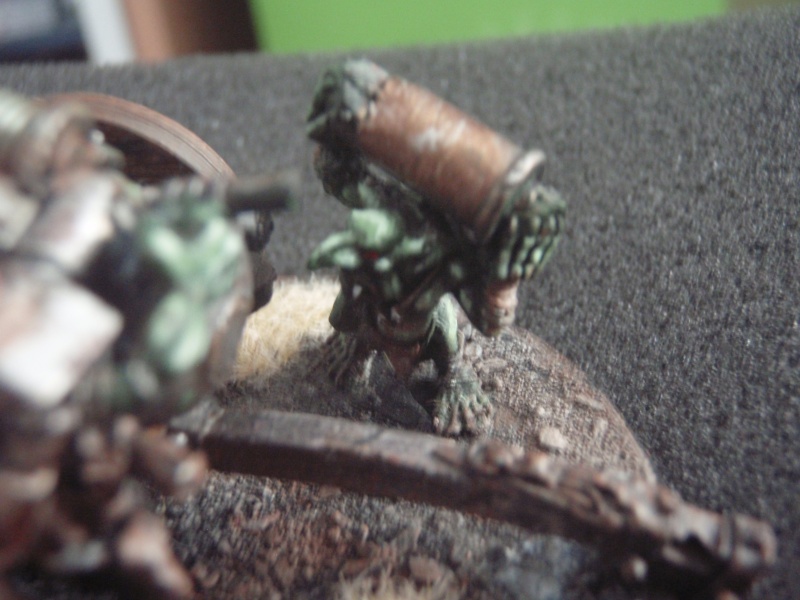 Goddamn kannon bullets. I hate em.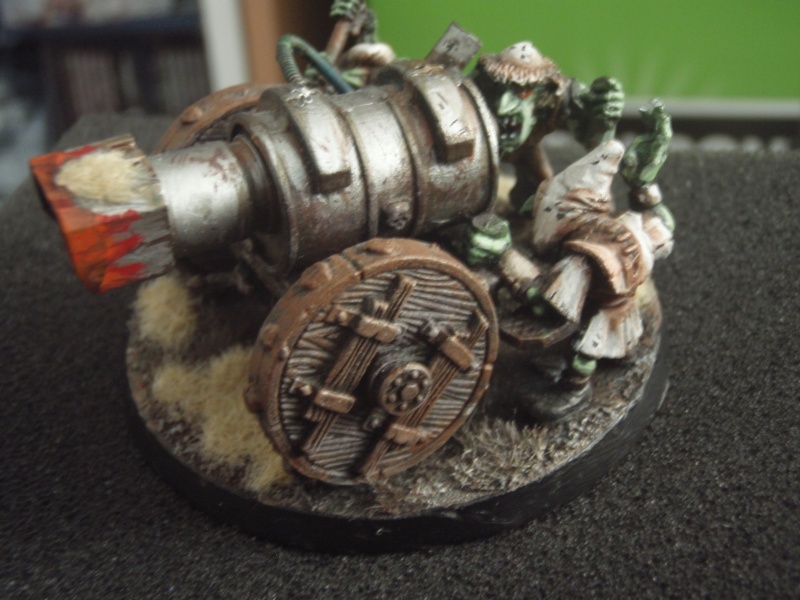 The final Kannon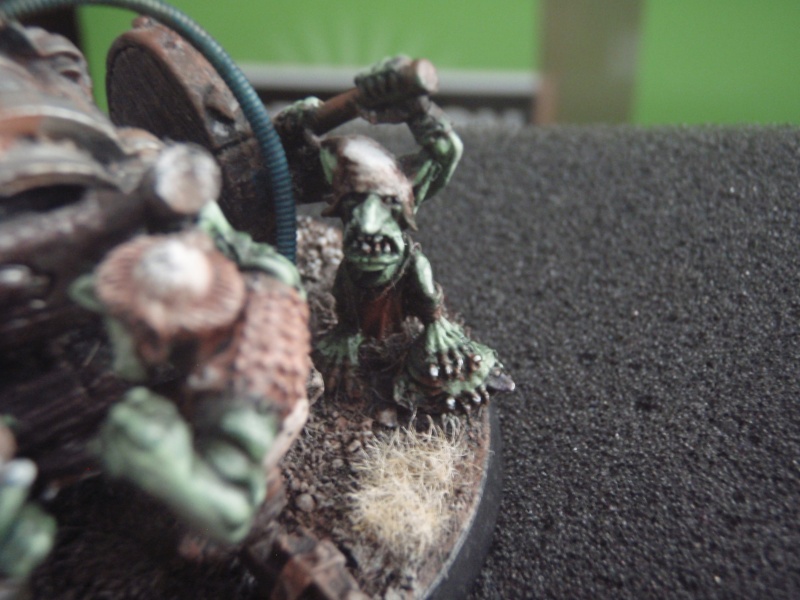 It's too tight! Elp' me!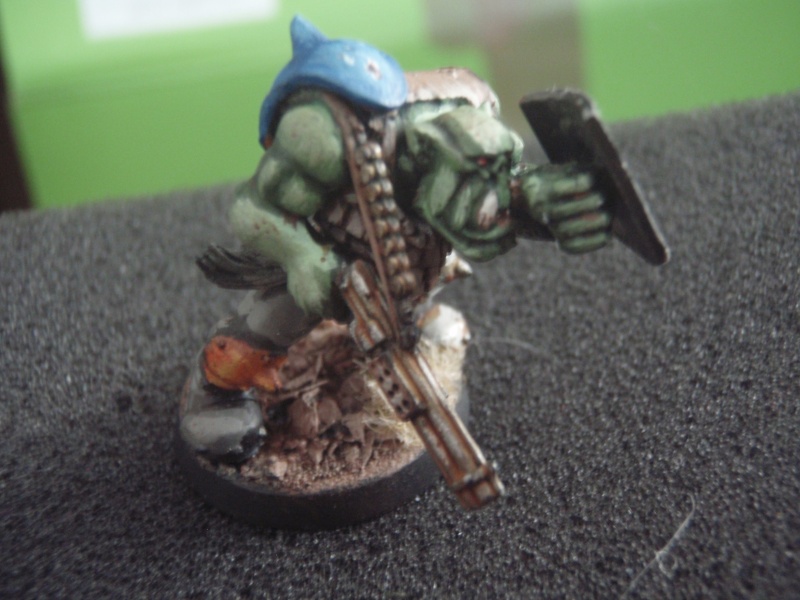 Runtherd with an shotgun. Badass.
Runtherd's "shield" with an freehand.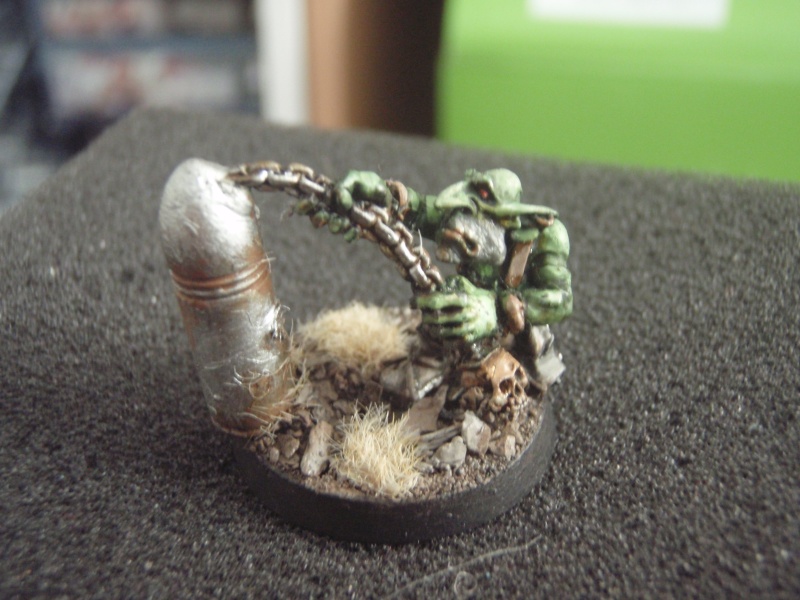 Ammo runt. Poor guy. Shave you're beard!
The whole squad. - Alwayzhitz Big Gunz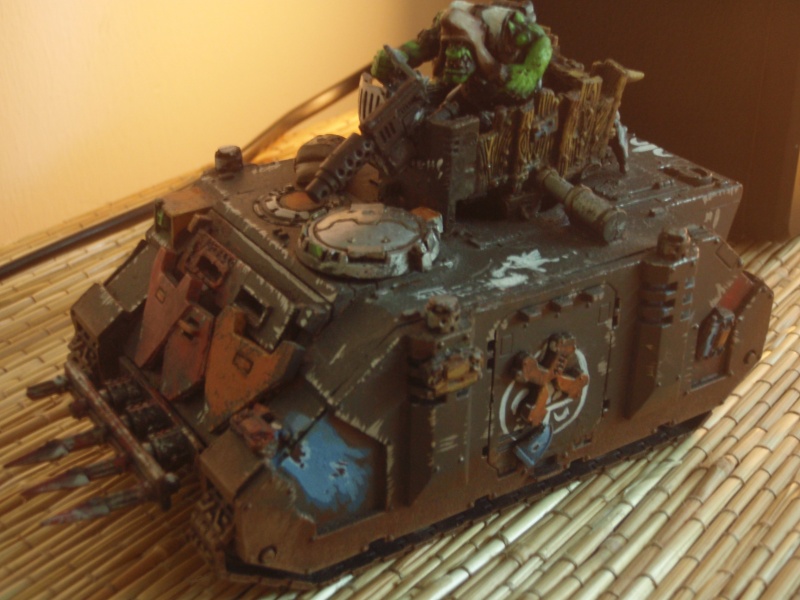 Trukk! Well, um. Dakkadakka!? :Dhaha.
It's hard to see to who this tank belonged to.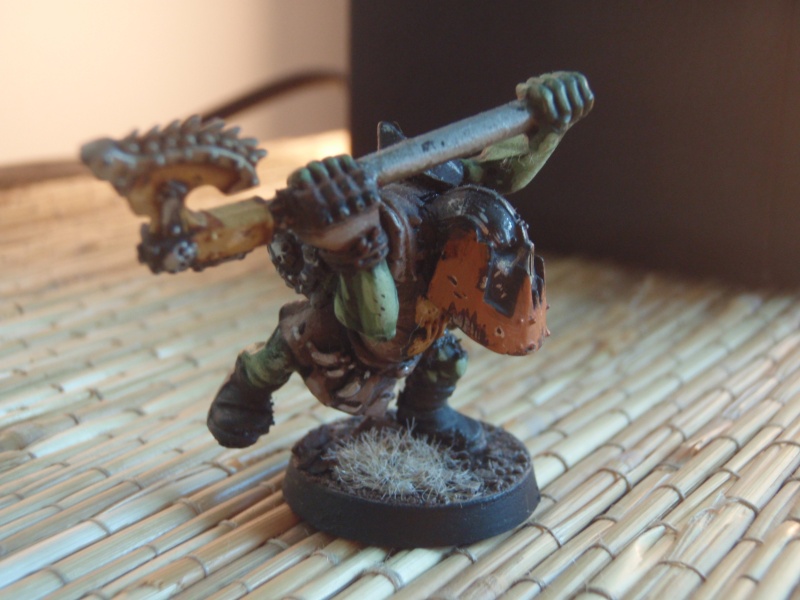 "Da Gobsmasha"
Another angle.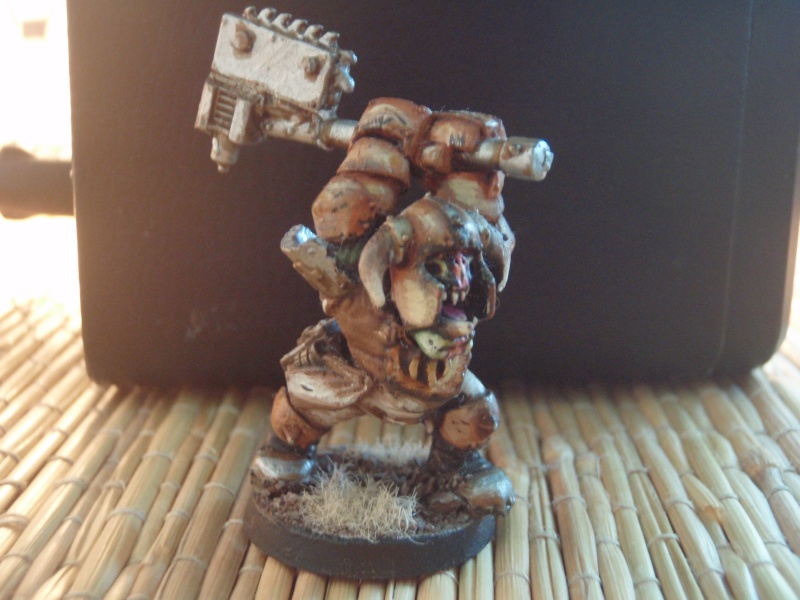 "The Pig"
"Da klaw of Mork"
Gretchin pit brawler. Oyalest' Nob of da boss.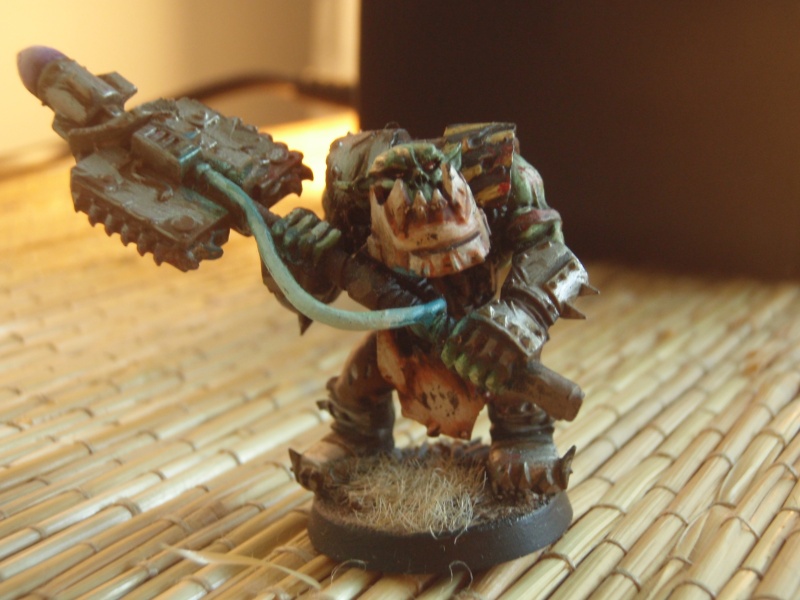 "The Grim"
The "Doktor Gutz".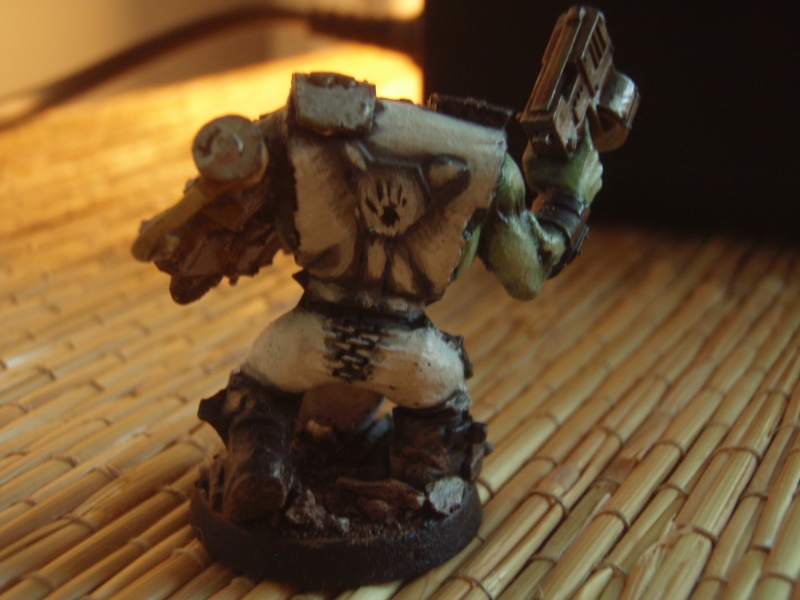 Another angle.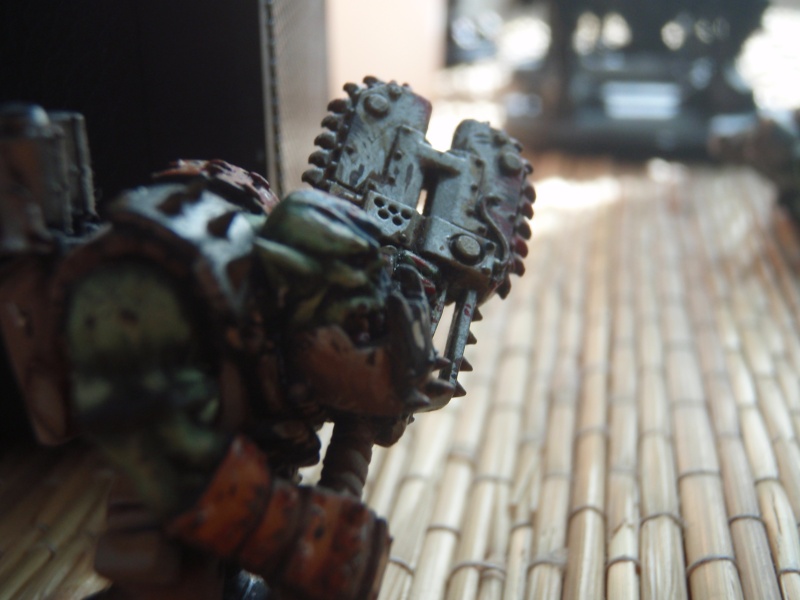 He's one Mothertrukking bad-ass. Berserkargh.
And the group shot from the gang of bullies.
Waaaaagh!
So here's the final part. My boyz. They're 18 man strong each, The Luggerz and the Savages.
Their battlewagons are badly W.i.P so they'll be coming later!
The Luggerz: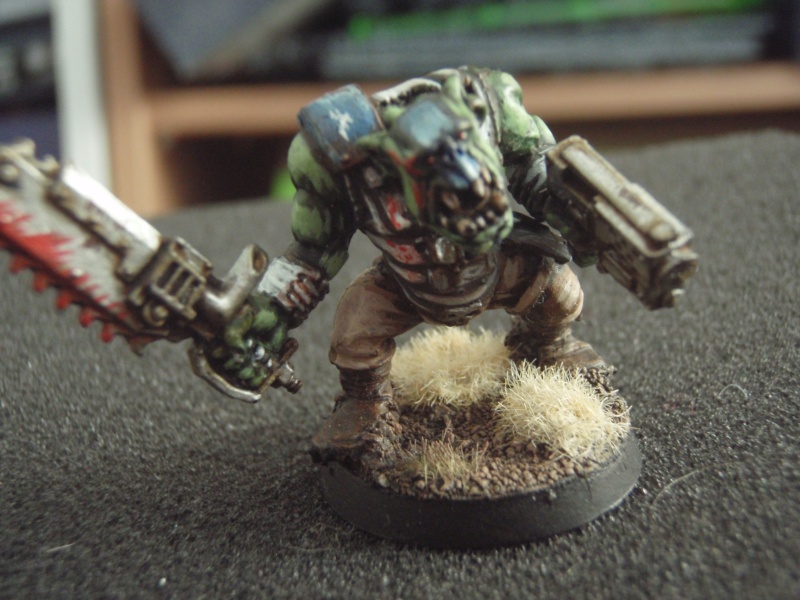 Test model. I use an hour to wrestle with one boy.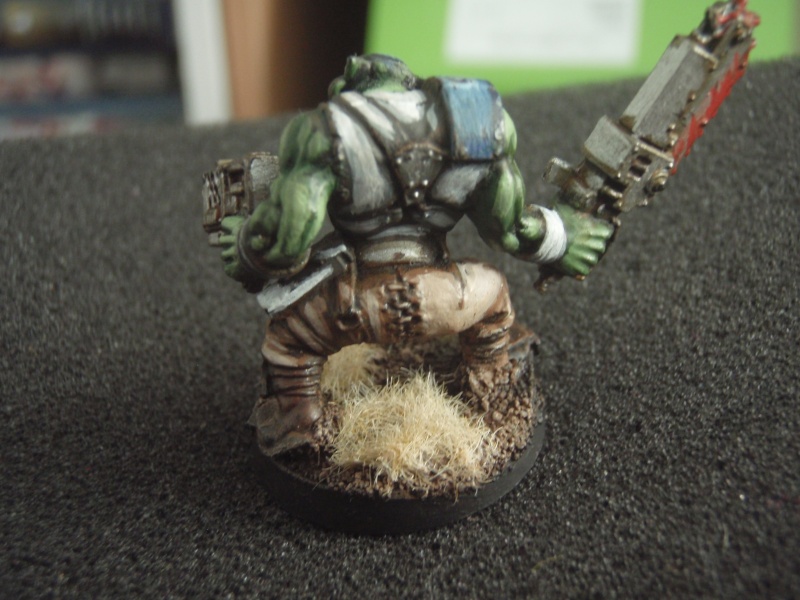 Back view.
Shooty support.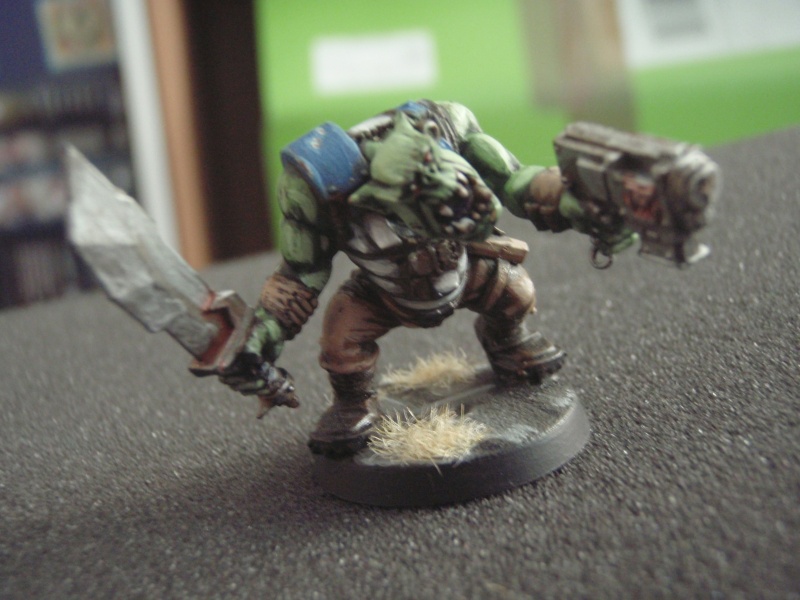 The Zogg y'all looking at?
The whole gang. It's shaken, i know. Thank's to my skills and my cam.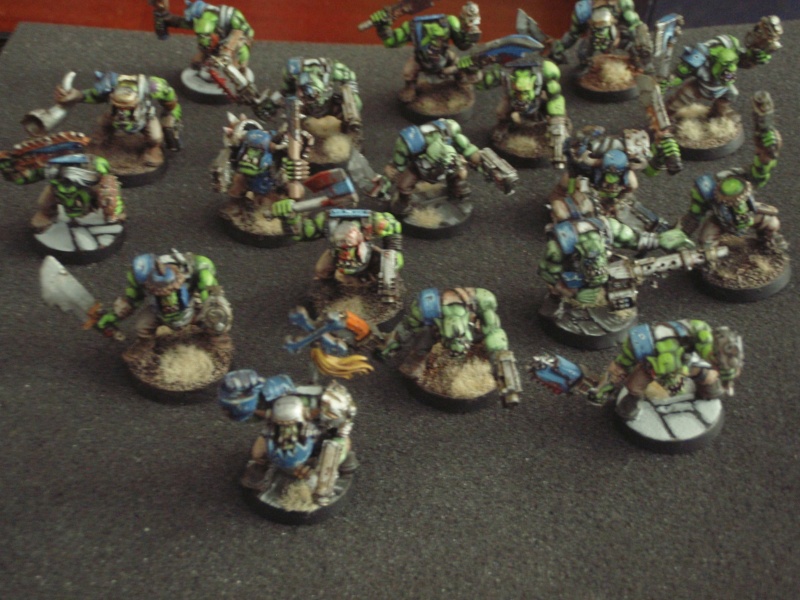 The Savages! My'n favourites!
Shootamuggerz.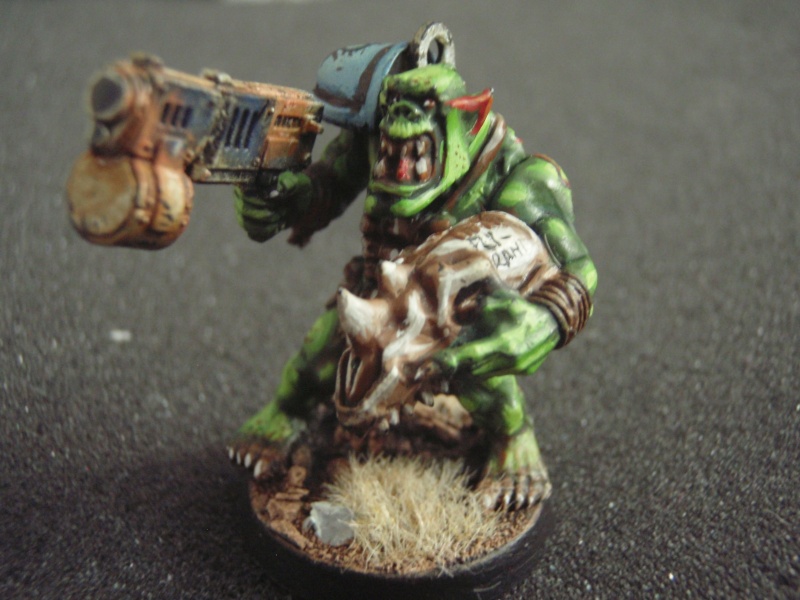 Test model! It went pretty good!
He looted my'n friends tyrant skull. Ofcourse they butchered him themselves.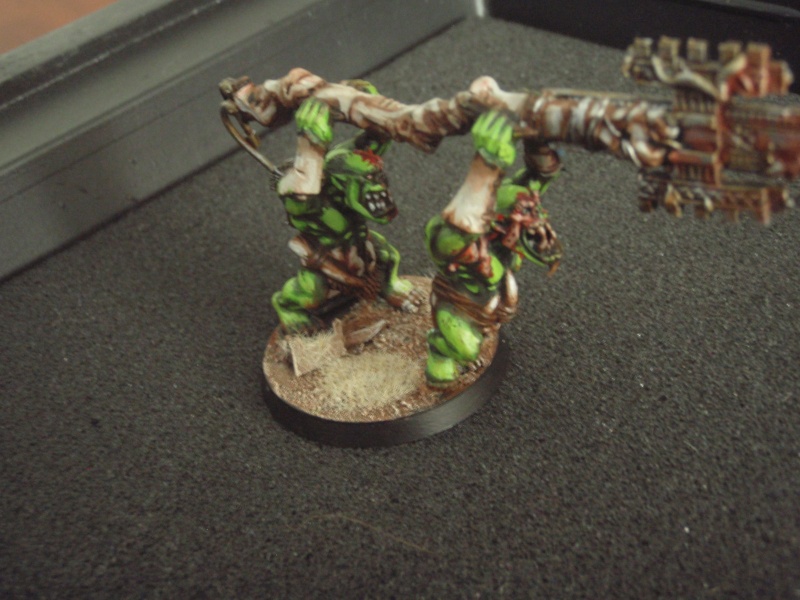 The biggah they iz, orks stomp em still? see?
Hold still! Haha! Boss, quess what? I missed again! Waaagh!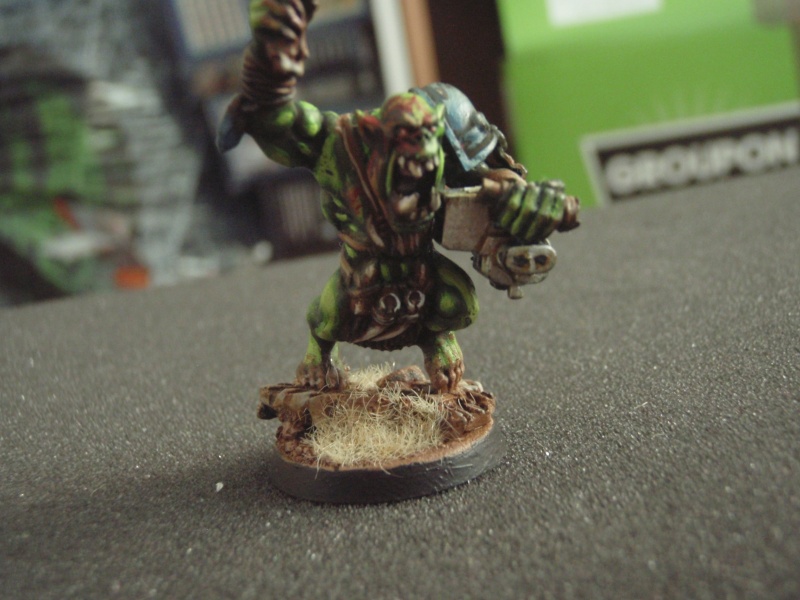 My'n favourite! Damn, it was nice to paint!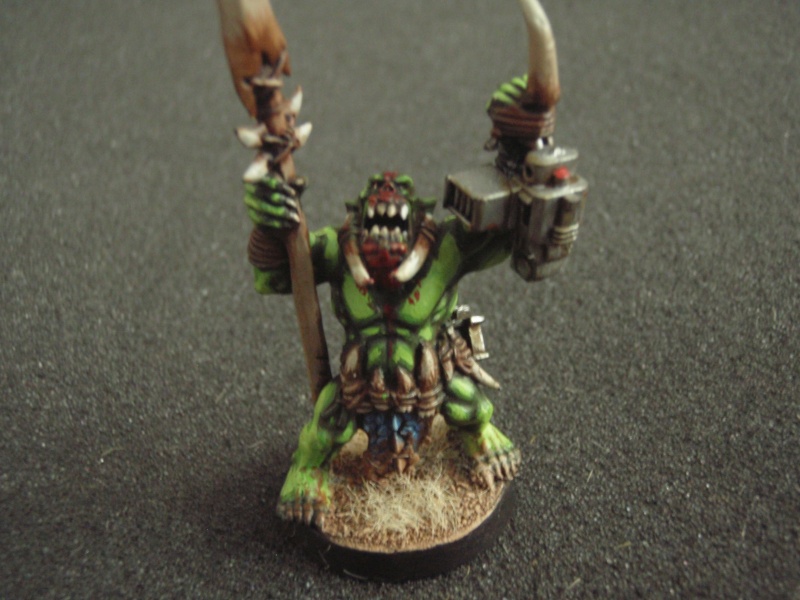 WAAAAAAAGH!!!!!!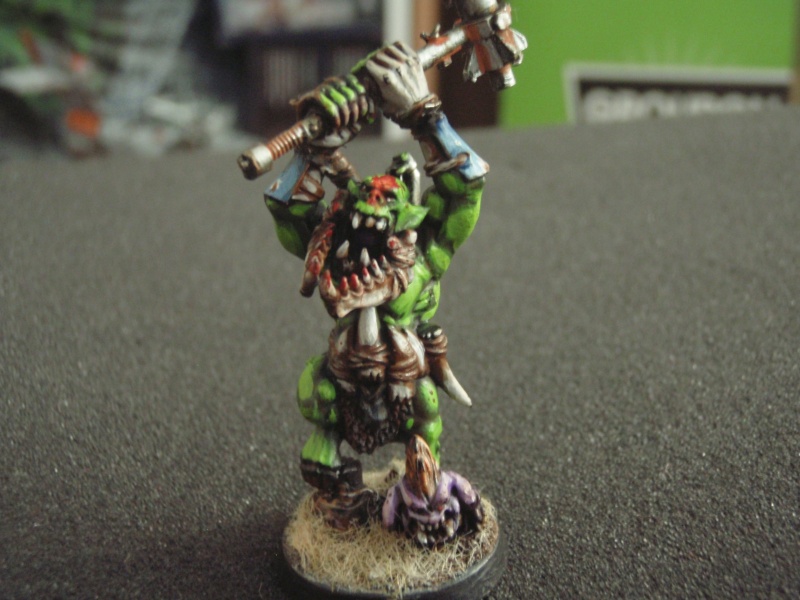 Two words: Da Boss.
The Savage Orks faces are really brutal.
That's what all orks should look at. They want to eat you alive!
And the whole Savage squad.
I'll show you some of my W.i.P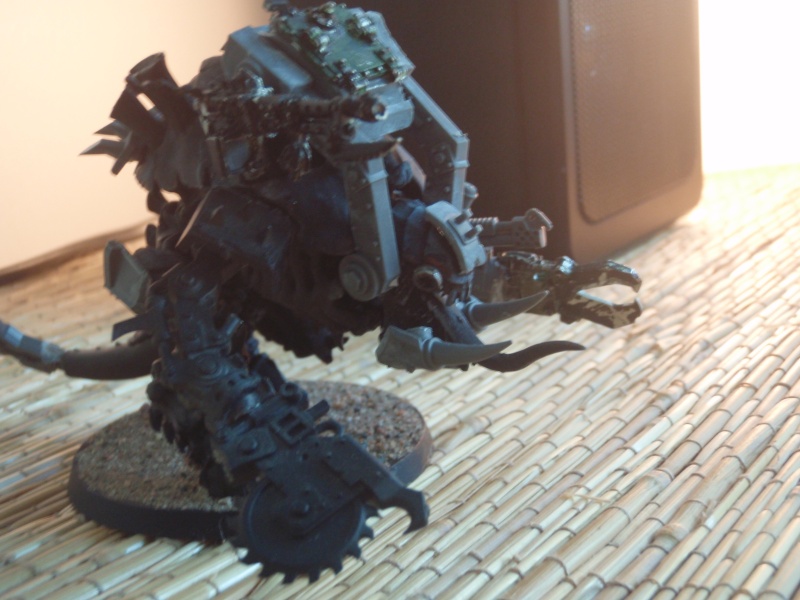 That was it for today! 3 hours of work to drag these photos here!
Rate, comment, subscribe... :)Oh wait, forget the two ones. Too much youtube for me.
-Benkku