Updatey!
I had long been thinking of should I get some of the new dark elves, but I ended up looking at quite some different minis that I thought of some other conversions!
Firstly, I was thinking these guys
Them mainly because of the capes, I have seen them used to make pretty cool trueborn. I also felt like my klaivex could use one. No idea what I would do with the guys themselves...
Then this guy
While I do like my own Sliscus, I just really like this one, and think it could work great.
No I don't want that mask.
The guy is metal, though... anyone know if that head is in the model itself or can I put another one without having to remove it? 'Cause I don't know how to get those metal heads off very clean..
Tell me what do you think of those two, will they work for the 40k DE?
Next up, something I have actually painted.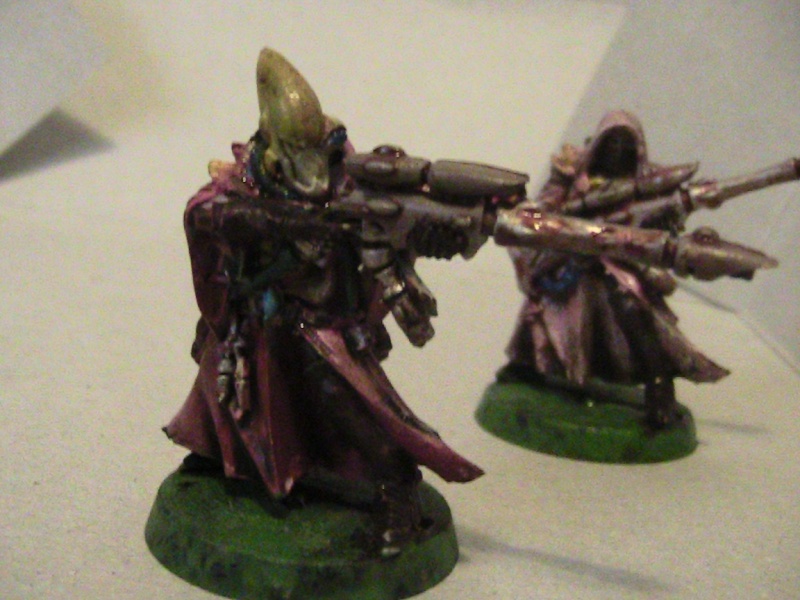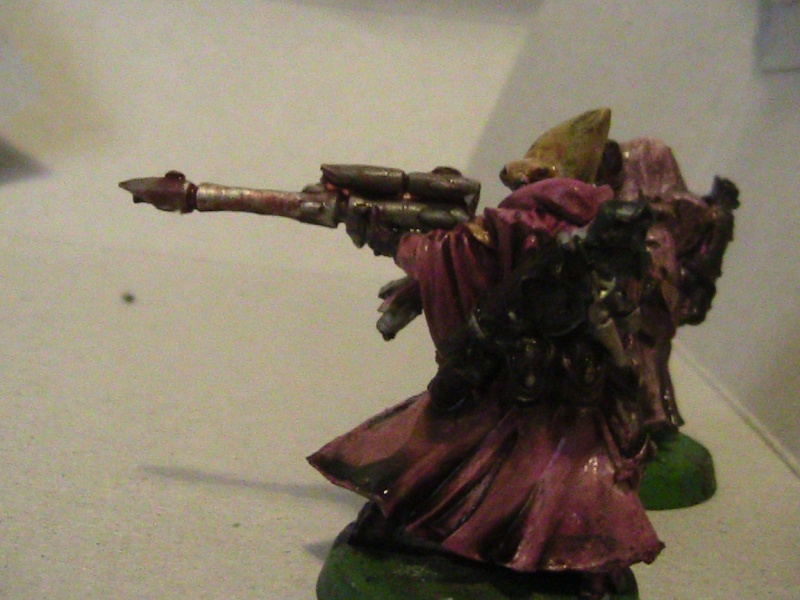 Yet another ranger has been dressed in pink...
(the older one is there just to support his pal, who had a little second thoughts about this)
EDIT:
Just found some other stuff on waylands that could work for a conversion of Sliscus
http://www.waylandgames.co.uk/avatars-of-war/dark-elf-queen/prod_3273.html
and
http://www.waylandgames.co.uk/avatars-of-war/dark-elf-hero/prod_3261.html
Both are quite tempting, and would fit perfectly for the duke.
Anyone know the size of these things? Never heard from "Avatars of War" before, a little suspicious...