Long time lurker, first time poster! Hope you all enjoy my progress over the last 2 years as I've enjoyed toying with my Dark Eldar.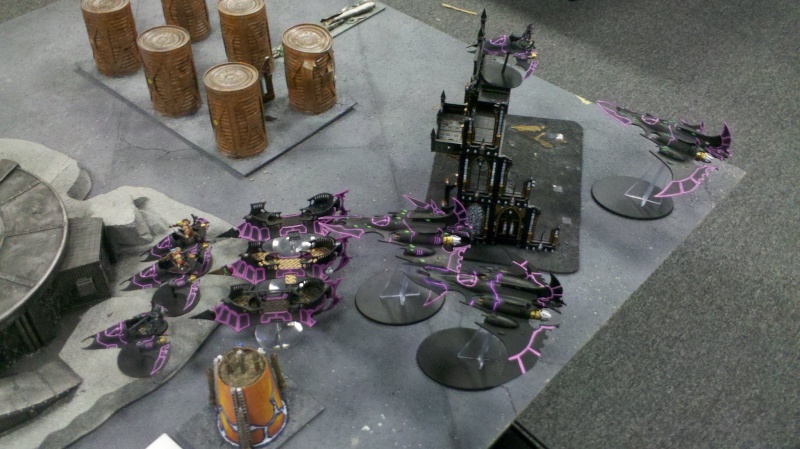 The above is the current state of the majority of my Fleet. Smooth clean lines with a very sharp highlight around the edges. The army was nicknamed "Tron'Dar" as I took inspiration from the latest Tron movie.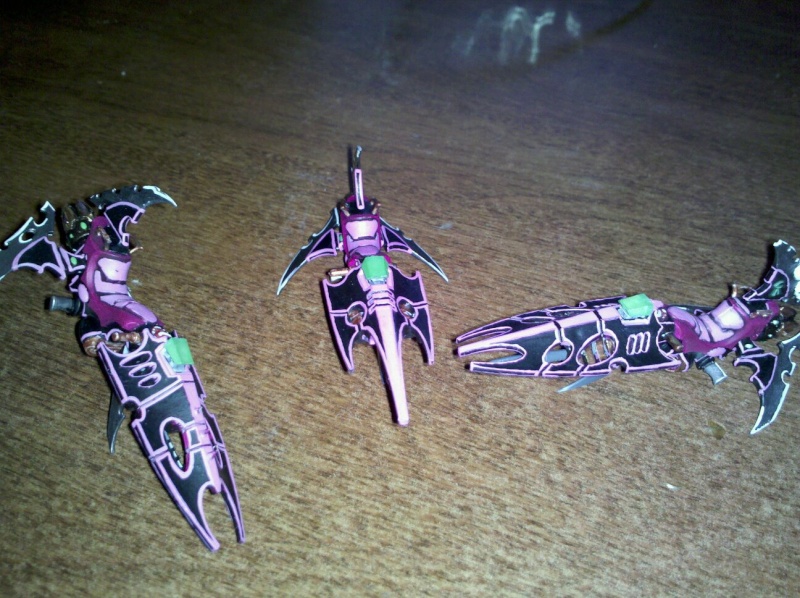 The Reavers were some of the first models I painted and didn't use many layer blends. Riders have still yet to be painted.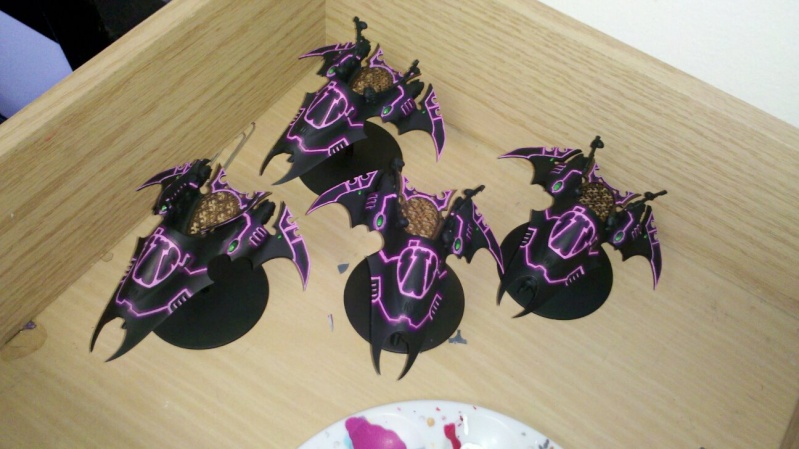 My Flying bats, or so they were named. These were a ton of fun to paint up. Were my first real attempt at producing more than 1 model at the same time while still trying to maintain the theme and a cohesive look. I'm very happy with how these turned out.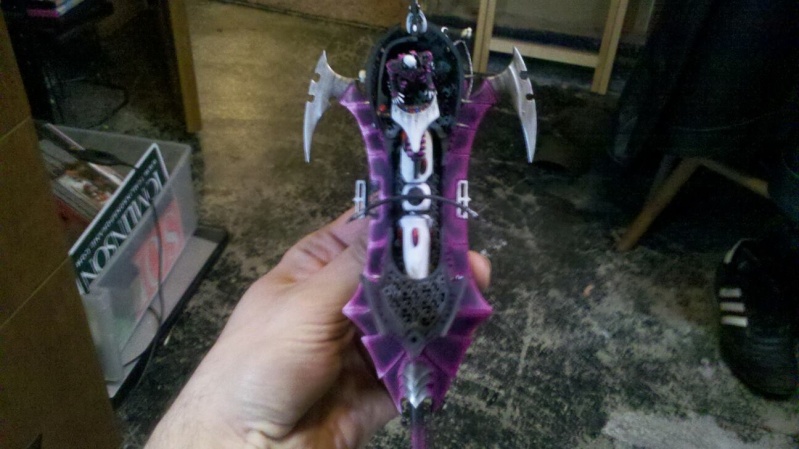 I had taken the last 8 months or so off from 40k while I was a Press Ganger for Warmachine in my local area. One day the Forgeworld Reaper caught my eye on ebay and I had to have it! Got it for a good deal and tried implementing a new technique I had been toying with on my warjacks. Drybrush blending.
This took my traditional hardline layering process and threw it out the window with an abundance of randomness. Took alot of the pressure off from having to make sure each brush stroke was the proper thickness for fear of having to start all over again. I was so pleased with how this model turned out in the end that I have since decided to go back and redo my entire fleet to have this jagged hazy glow to it.
I have dubbed it "Exiting the Warp." Its my take on what a color looks like as it has just left a Hyper Warp.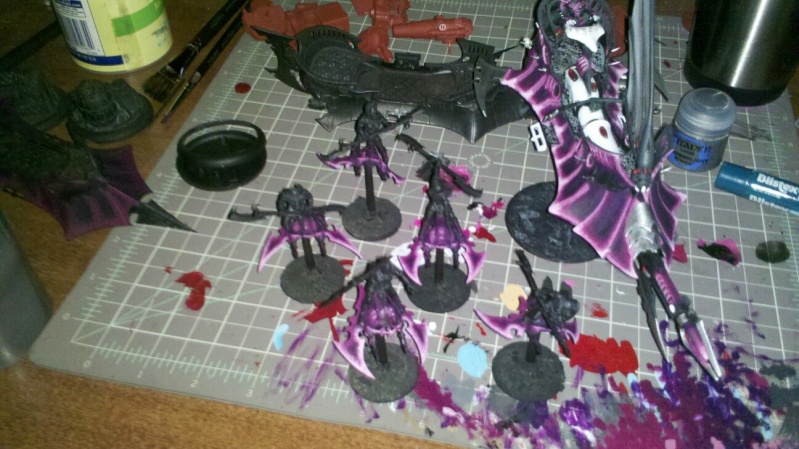 Progress shot of my Hellion blob that I was working on last night. Still unsure with the boards, but I'm going to ride it out for all 20 of them in hopes that it will look stunning once they are all done and with the proper use of colors on the Rider itself.
More to come!
Beerd