I've wanted to learn how to use Green Stuff for a while but only just got round to doing it. I'd also like all the DE characters bar the Baron and Decapitator, which meant converting Sliscus, Malys and Vect. Sliscus was easy, but these two were harder. Because I'm still learning I'd love some advice on improving these efforts. First, Vect: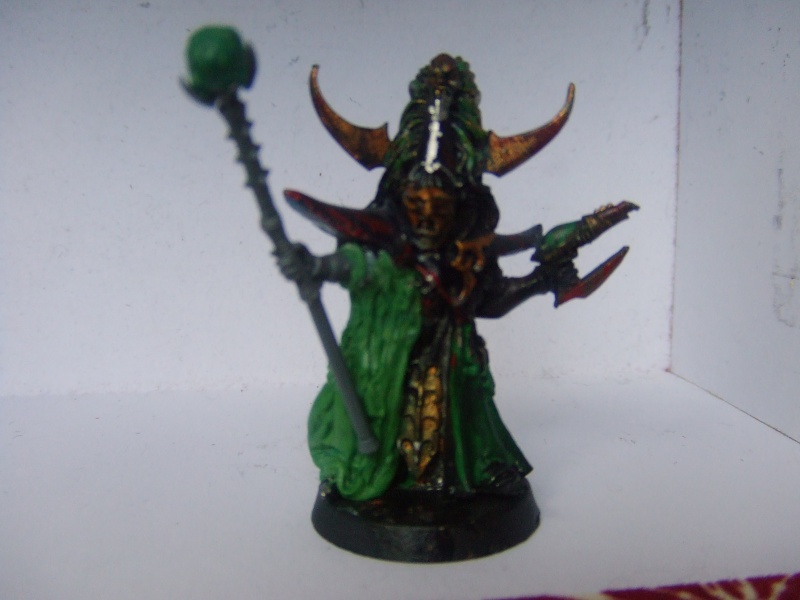 GS here is just extra robes and the staff orb. It's an old model which explains the terrible hair. To Malys:
Basically based off Khalidah and given hair and a cardboard fan. (rear view wasn't good so I'll take another later.) Obvious conclusions:
[list][*]Malys is better than Vect.
[*] The robes need serious improvement.
I'm happy with the staff, but any help would be greatly appreciated.

_________________
My blog of whatever, usually DE or =I=