hi guys, first of all thanks for all the lovely tactica articles on here, its been a good read and some of it is pretty encouragin give y intended direction!
i got the megaforce just before christmas and have slowly been building it plus adding some extras. my total force now consists of:
succubus
20 wyches
10 warriors
3 raiders
1 venom
9 jetbikes
5 scourges
ravager
razorwing fighter
i've played a couple of 500pt games which confirmed my impressions of the army, win big or lose big. i massacred orks but was destroyed by marines (bloody dreadnaughts hitting my wyches)
i do now have some questions about a few things i hope you can help with;
1- why are archons so popular? other than PGL for a unit or WWP list enabler, i think the succubus is the better choice point for point. succy and aggy is a steal with that statline and she comes with an invul plus drugs. you have to spend a lot on an archon to get him up to the same level, but i must be missing something?
2- i'm building my vehicles minus most crew and outriders so will end up with quite a few spare models. i'm looking at building them as trueborn (should have plenty of spare lances/blasters/carbines) but i suspect the outriders will be better as wyches, so was looking at making up some bloodbrides. bloodbrides dont seem too popular but can put out a shedload of attacks. is there any virtue in taking a unit of 4 with a weapon, syren with an aggy and escort a succubus? or is it just a points sink?
i'll prob only be able to make 3-4 trueborn, so what would be the better build for them?
3- what would you guys add to a list like mine to fill it out. i figure i'm getting near to the 1500pt mark so was looking at adding another squad of wyches in a raider and another ravager. coven units are out of the picture. i dont want mad scientists leading my army and i dont want monstrosities lying in cover on objectives all game.
4-any virtue in a trueborn all-round unit? with a juicy 2 attacks i was looking at having a mixed unit of blasters (2-3), carbines (3-4) and CCW's (2-3 and squad leader with agoniser), led by archon with PGL and combat kit (maybe another blaster too). expensive i know, but looks decent on paper, as can pop tanks, hurt infantry and be competent in assaults.
so my first post isnt all take take take, here is something a bit different for you:
i wanted my army to resemble more of a corsair aesthetic more than the annual dominatrix convention that some of the models suggest so i've gone for a really bright and clean look, which i've not really seen much on here (probably because its not very "dark" lol). below are some of my colour test models.
apologies for the shoddy pics, i've only got my phone cam to work with!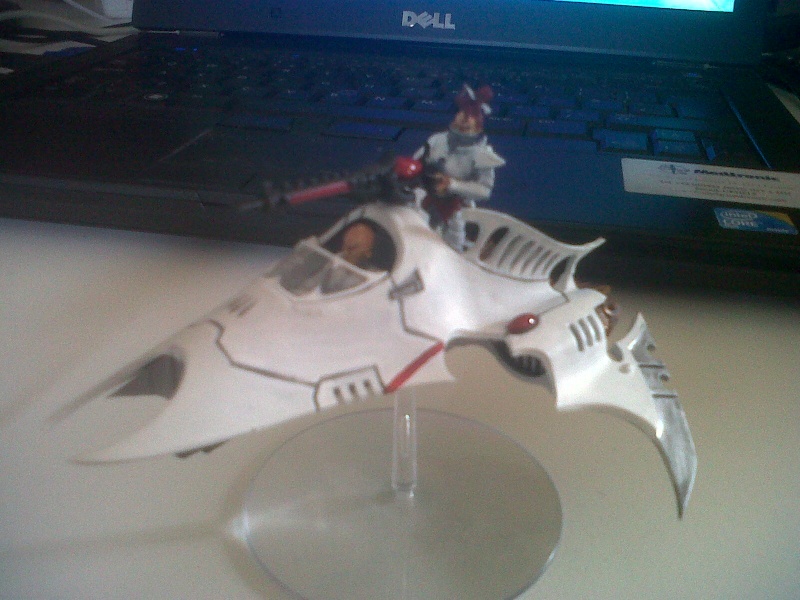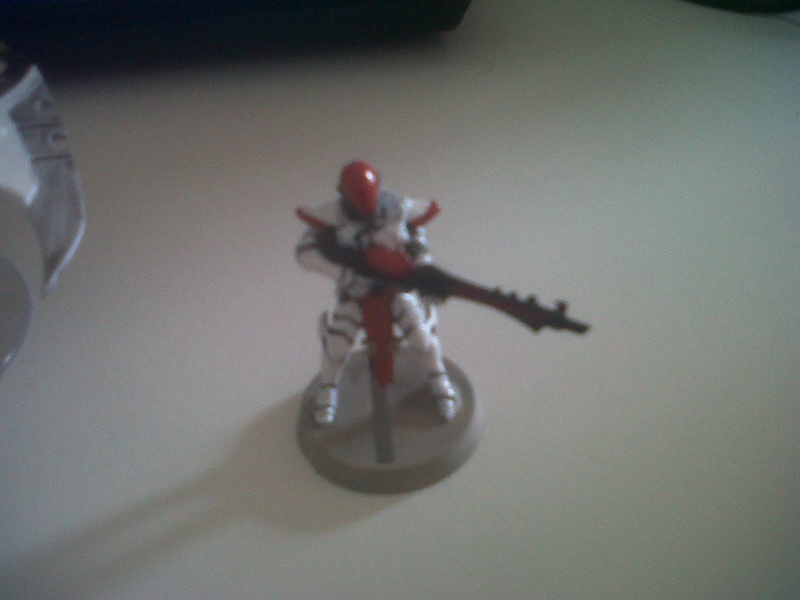 cheers!