Hello fellow Archons, Succubi, and even a haemonculus or two! I finally got off my duff and got started with loading my army pics on this site after all these years.
This is my pre-LVO test display, making sure I had all the fiddly bits taken care of and to see what minor repairs needed attention.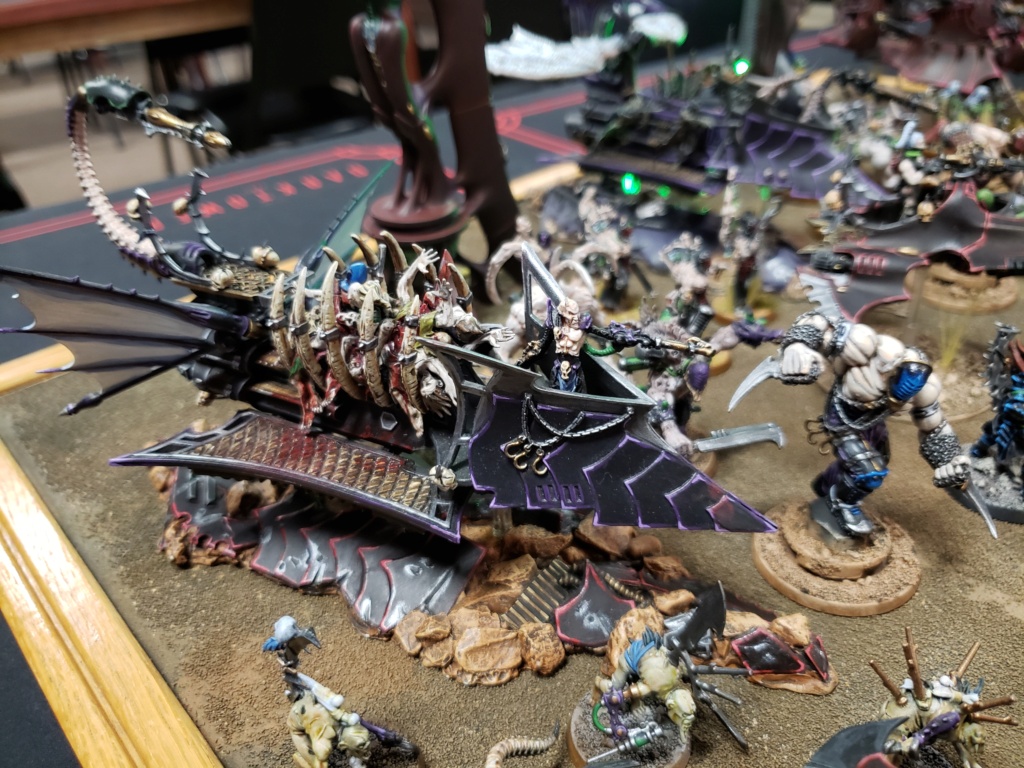 Here are a few close-ups of some of my counts-as and conversions. On the plinth is my Archon who I simply call "The Frenchman" for reasons I'll explain another time. He often goes by "Goddammit Frenchie" too, whenever is shadowfield inevitably pops on the first or second roll.
I'll post more later, but I've got to get ready for work.