Greetings fellow inhabitants of the Dark City!
Really looking forward to working on this project, it has been in my "to do" list of hobby things to do for a long time.
Premise of the project is creating a Dark Eldar army with lots of Eldar bits. I love the color scheme for the Il-Kaithe Craftworld, and my favorite color is green so that helps too.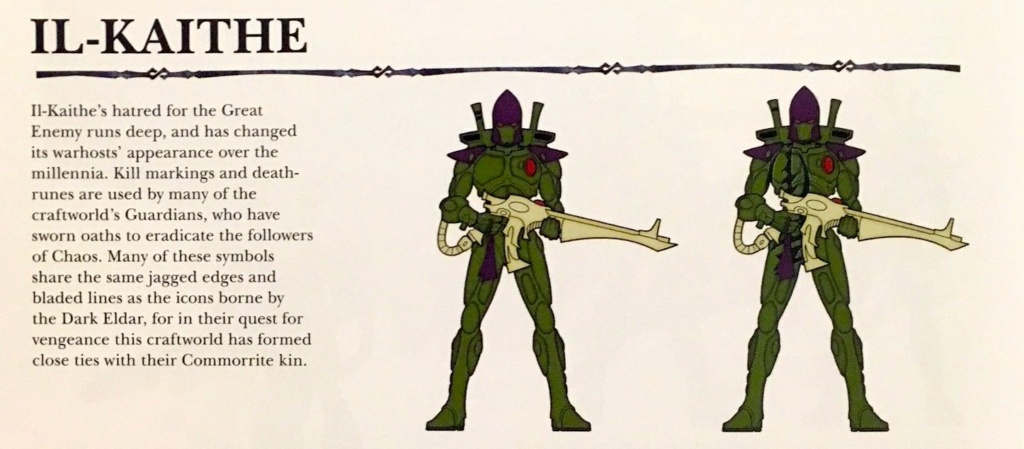 Wave Serpents, Falcons, and other Eldar tanks will be used as counts-as for Raiders and Reavers, with a healthy helping of skulls and spikes to "drukhari" them up a bit. I also want to include plenty of Kabalites, Wyches, and Reaver Jetbikes in the army too.
Credit for much of the inspiration for some of these ideas goes to this reddit post, along with many other beautiful images I have found on the internet of amazing Dark Eldar armies, including this forum (reason I joined!!!).
List of what I have on the painting table so far:


Succubus

Fuegan- to be converted as an Archon

20x Kalabite Warriors

20x Wyches

2x Venom transports

2x Wave Serpents- to become Raiders

Fire Prism- to become a Ravager

7x Reaver jetbikes

The list will include more reavers in the future, and definitely at least one flyer. Possibly some wracks and a hamonculus too if I can come up with a conversion I like.