Greetings fellow denizens.
Been a fan of the Dark Eldar ever since their line got updated with sweet new models in 2010, especially the reaver jetbikes. It has been my ambition to build and paint some since then, but until more recently I was frankly too intimidated to make an attempt. I made my first purchases of some eldar/dark eldar units earlier this year, when I was promptly told the Dark Eldar were getting a new codex! It has taken me a few months to actually post on this forum, but I am ready to ride this bandwagon
I have been in the hobby for a while before this project, originally Warhammer Fantasy with my Lizardmen and Bretonnians (long live Bretonnia!), and dipped my toes into 40K with a Battle for Maccrage Box Set with a small patrol of custom-chapter Black Templars. I have most of my other collections posted on both my other home Lustria Online (known as Warden over there) and Bolter and Chainsword.
More recently I have expanded into Orks (Zeppelins are fun!) and Admech, but now I want to try painting this new army idea I have. My uncle already collects Eldar, and after seeing his beautiful hover-tanks I finally decided on going the Dark Eldar route, but with a few artistic changes. I love the color scheme for the Il-Kaithe craftworld, and thanks to their lore-blurb I had the idea of running them as a Dark Eldar army.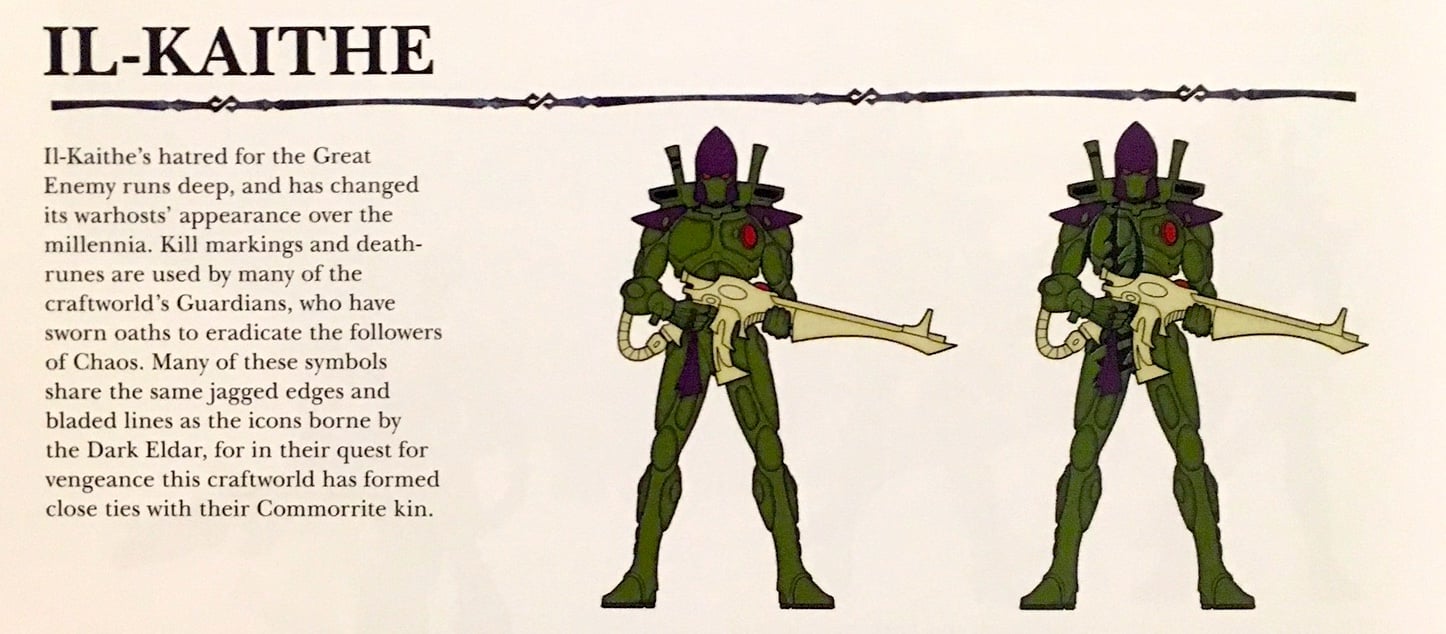 Reavers will be a big piece of the army of course, along with some kalabites and wyches, but I am really excited to convert up some Wave Serpents and Falcons as Raiders or Ravagers with plenty of skulls, chains, spikes and such.
Anyway, looking forward to my journey into the Dark City!