Hey folks. So my Project log has fallen by the wayside and is probably floating off down the Khaides somewhere right about now. However I haven't been completly idle in my painting and I plan on rebooting the log sometime soon. (Possibly before Christmas, who knows). Again, with that said I just wanted to present a couple of "random" bits I've been working on which currently don't have a place within the structure of my army.
The first is a classic Haemonculus who has served my Kabal well in antiquitiy and deserved a bit of a revamp. It is quite possible that when I begin work on my Coven units he will get another quick going over to bring him inline with certain planned changes, but then I again I'm not sure if I'd be able to bring myself to it.
I'm an old sentimental at heart.
(Sorry for the blurry pictures, it's all I seem capable of at the moment, half the reason my blog fell behind).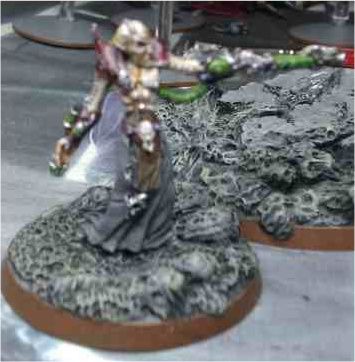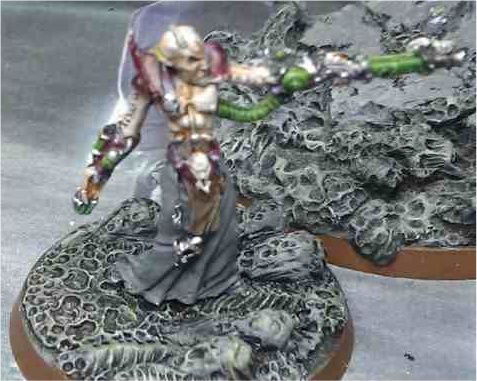 Now for something new. My Kabal has always been led by the Lady No'ki, who was represented by the old female Dracon model. With the new Codex I wanted to try and bring her up to date a bit. In that regard I grabed the new Succubus model and had a play. Unfortunettly when I was nearly done (she's missing a couple of washes on her hair), I placed the two models together and the classic model won out as my Lady. That said I enjoyed painting her so she might find a place yet.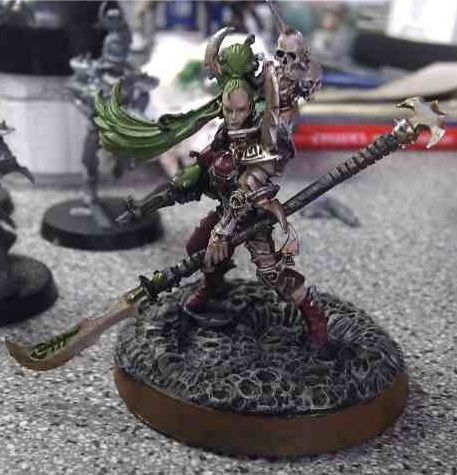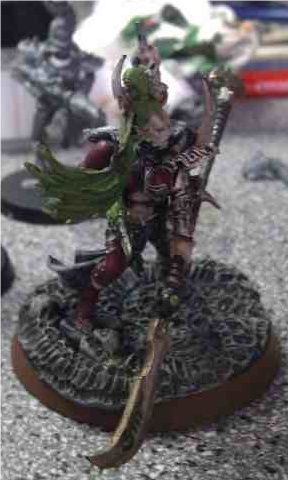 Coments and critiques are very much encouraged.
_________________
The Poisoned Claw Returns - Painting and Modeling Log

"It is said that it is far better to rule in hell, than to serve in heaven...
To rule in hell is only the begining..."
Lady No'ki Vankar, Kabal of the Poisoned Claw