Going to start taking more pictures of my painted models to try and motivate me to get more done!
Archon 1 (Djinn Blade)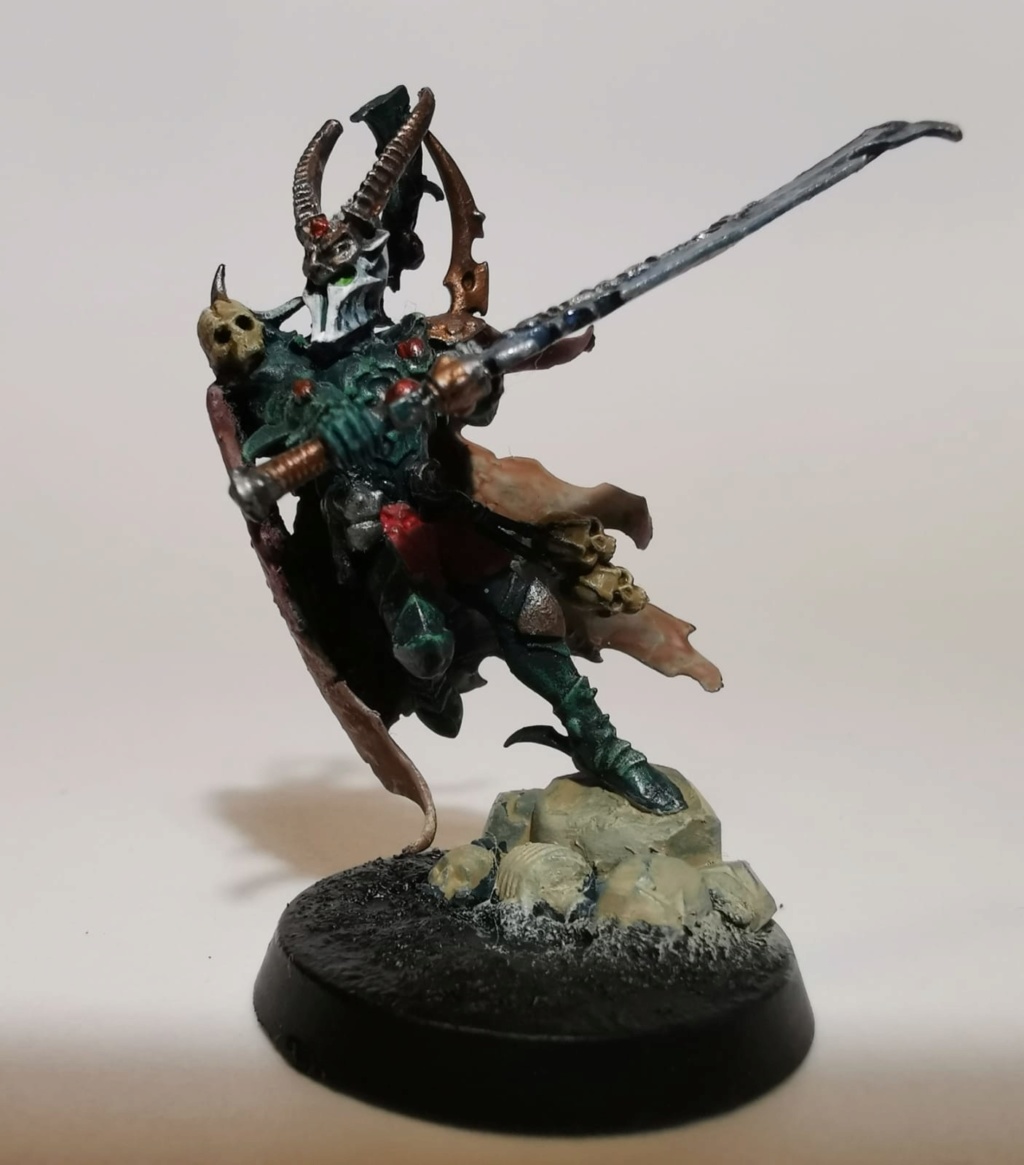 Hes seen some abuse, stripped him twice so hes lost some detail but he was the first model I've "Finished". Dont know how i want to base any of my minis so may just go for aggrellan earth and green flock.
Archon 2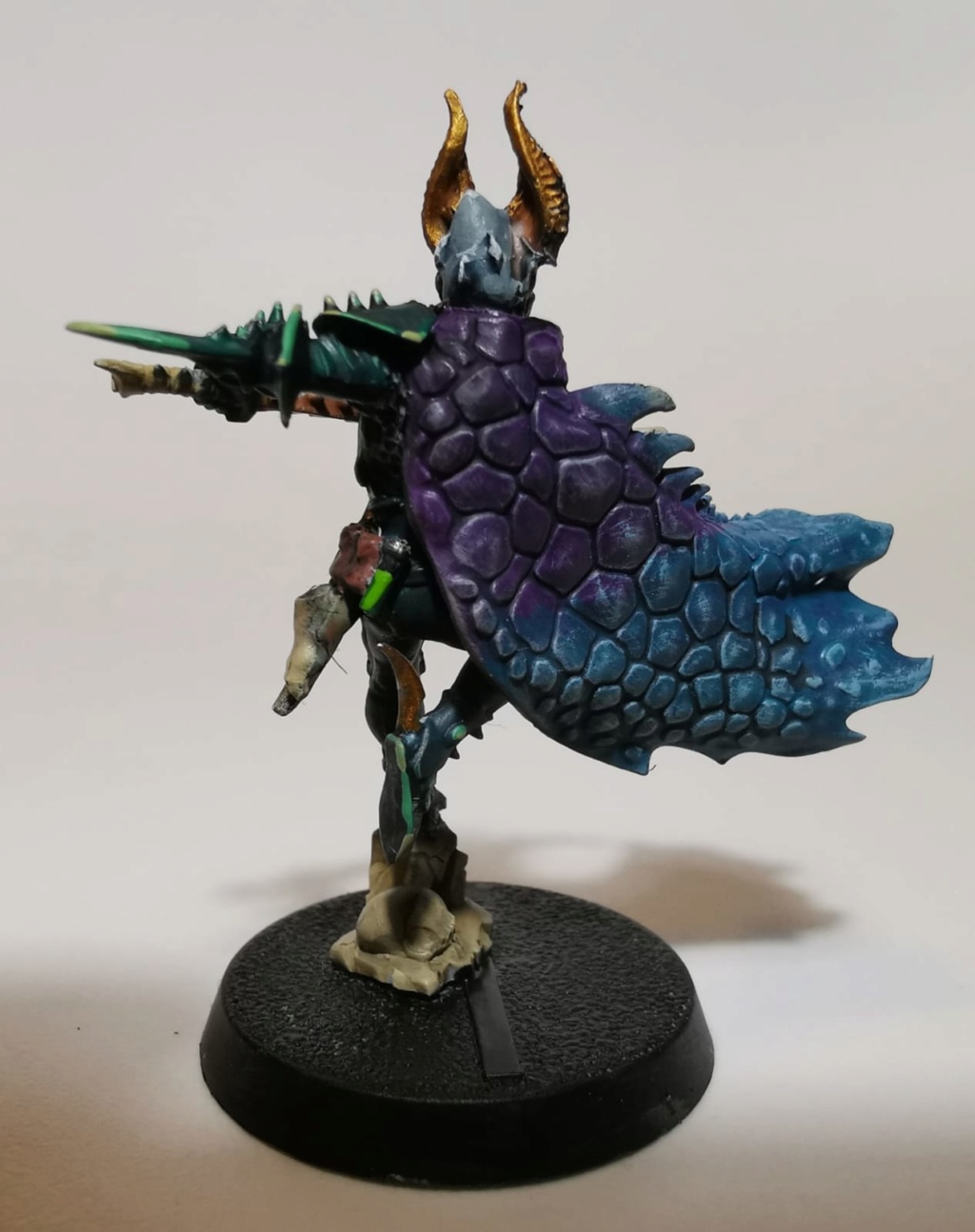 Considering painting a Symbol of Ynnead on his scaley cloak and running him as a hungering sword Archon. Also cant see it in the pic but hes hiding his Blast Pistol under the cloak sticking out the bottom, thought it was suitably deceptive for an Archon.
Current fluff for the pair is that they both dropped out the Vats at the same time, though Archon 1 takes pride on being first to his feet. They rose through the ranks of the Black Heart Kabal founding their ownsplinter Kabals that worked together closely to ensure success. Then Yvraine came along and spoiled the harmony, Archon 1 stayed loyal to Vect and Archon 2 joined the Ynnari creating a bitter hatred between the two. Inspired by a Kung Fu movie where two shaolin monks leave the temple, one joins the Military and one joins the Rebellion.
More to come!