Hello fellow Archons,
Proud to report that i've finally got the Dark Kin back on the table after a long hiatus from gaming. i'm an old Archon from 3rd edition but got back into the game a few months ago firstly with my blood angels as they're fairly straightforward to play and now with the True Kin.
Had my first outing against a primaris heavy ravenguard army using mainly kabal forces.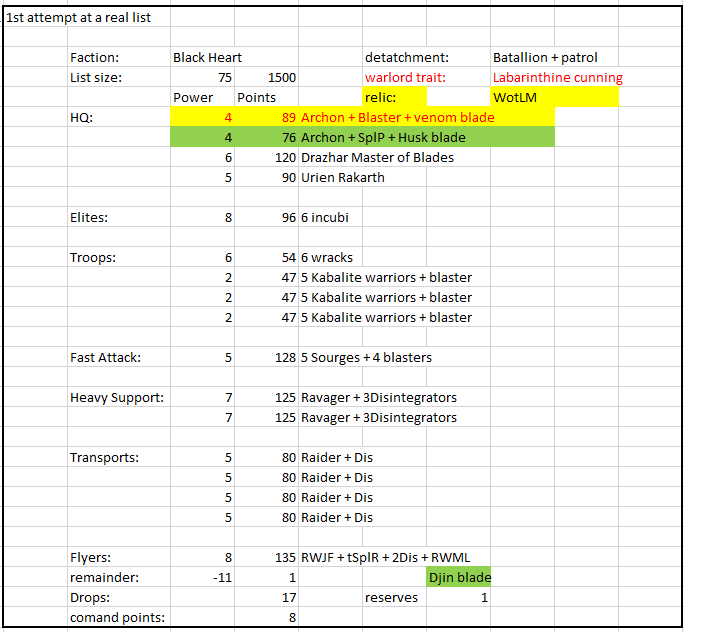 apologies for the spreadsheet randomness, i'm not familiar with battlescribe lol.
i had to use my old school metal grotesques as wraks as the new ones are huge in comparison lol
Safe to say it was an easy victory, and i nearly tabled him and had only lost a couple raiders and a ravager
Will be facing off against another friend with his ITC list to practice for tournaments so we will see how that goes.
I have a decent variety of kabal and cult units but i'm rather lacking on coven units as they have only really come into existence after my old gaming days
may your agonies be plentiful!
Tmaster