Fellow Denizens:
What are your thoughts on camo patterns for our troops and vehicles?
There are plenty of camo stencils online for use with airbrushes, and I wanted to find one that suited our faction.
From the codex: The Venom has a "holographic flickerfield " to confound enemy marksmen.
I know there's something similar that the Harlequins have on their infantry armor too.
Because of this I was thinking a "Shard" Camo like this: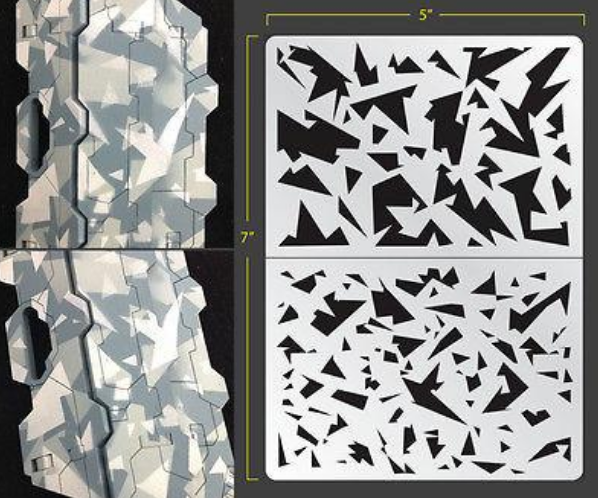 I also think a Digi Camo would work, but perhaps it looks too much like modern military camo IRL: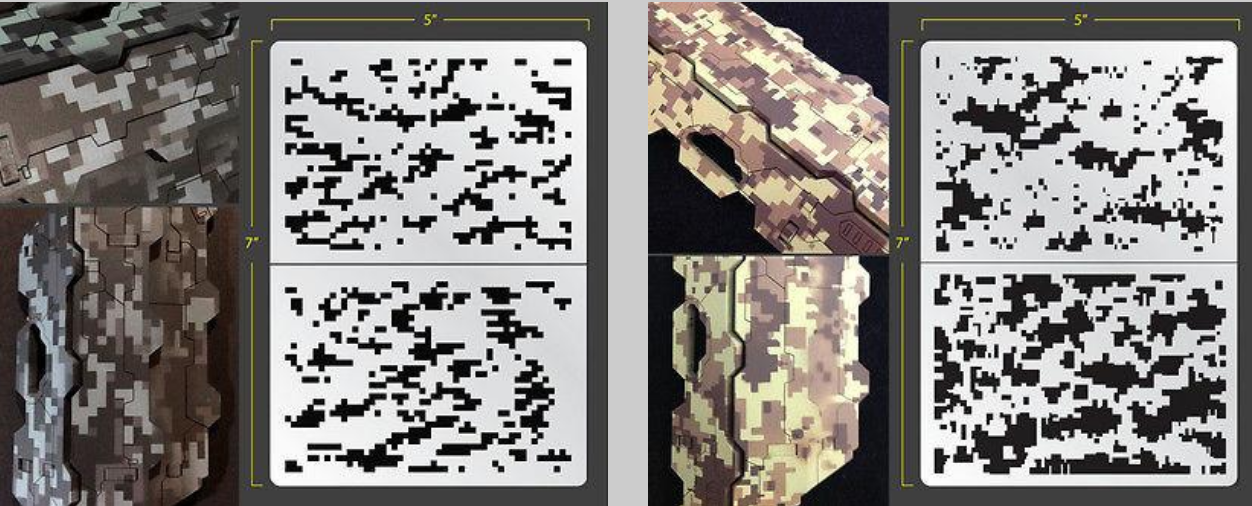 Now of course there is also the "classic" hex pattern people like to do while airbrushing, but I don't see where that comes from...
Thoughts?