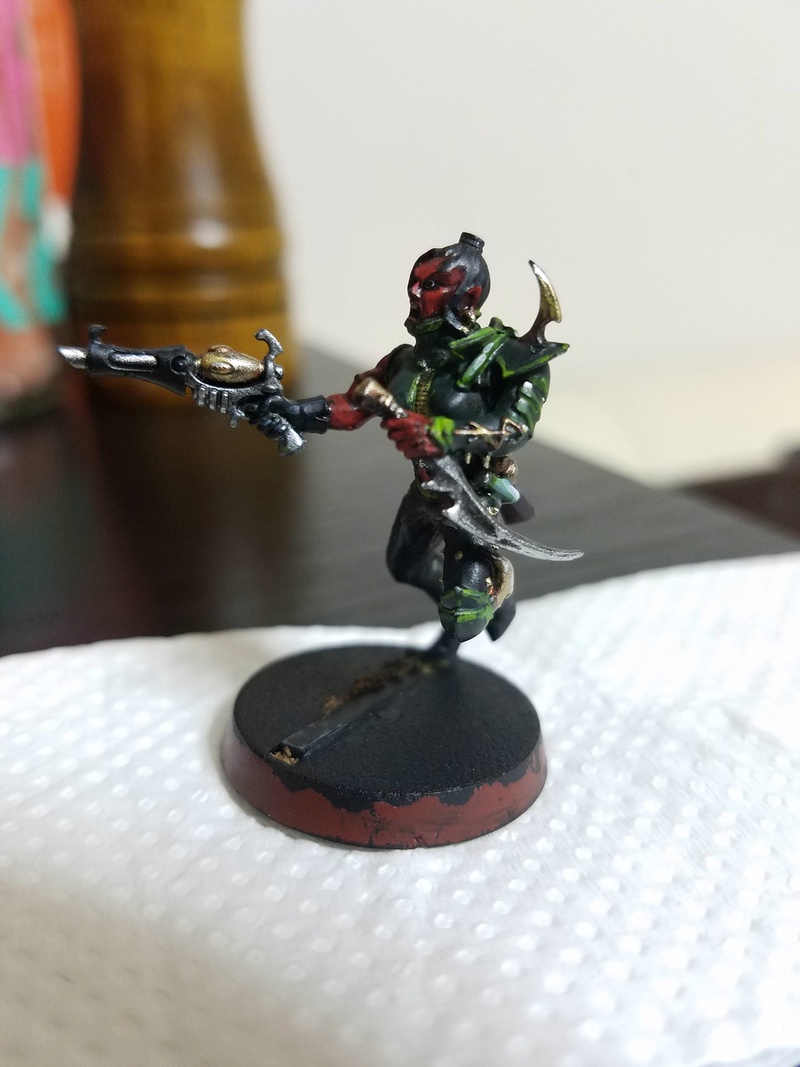 So I took my time with this one to test out this color scheme and try and improve as a painter overall. Try hard mode!
Going for a "Cursed Kabal" that got done up by daemons and have a more teifling look to them.
Let me know what you think!
_________________
Rising Dark Eldar Archon  
 (1000+ pts and still building!)
2000ish points of Tau  
 (Falling in love with Deldar something fierce though.)
Also, Check out my podcast about the Tarot!
The S&M Podcast