Hi again.
I paint a lot of other things besides DEldar.
And by a lot I mean a little.
Here is my output from the last 5ish or so years.
Snap fit marines strike the coolest pose. My first attempt at power armor. I later added squad markings and a little weathering.
You can't have Raven guard without assault marines.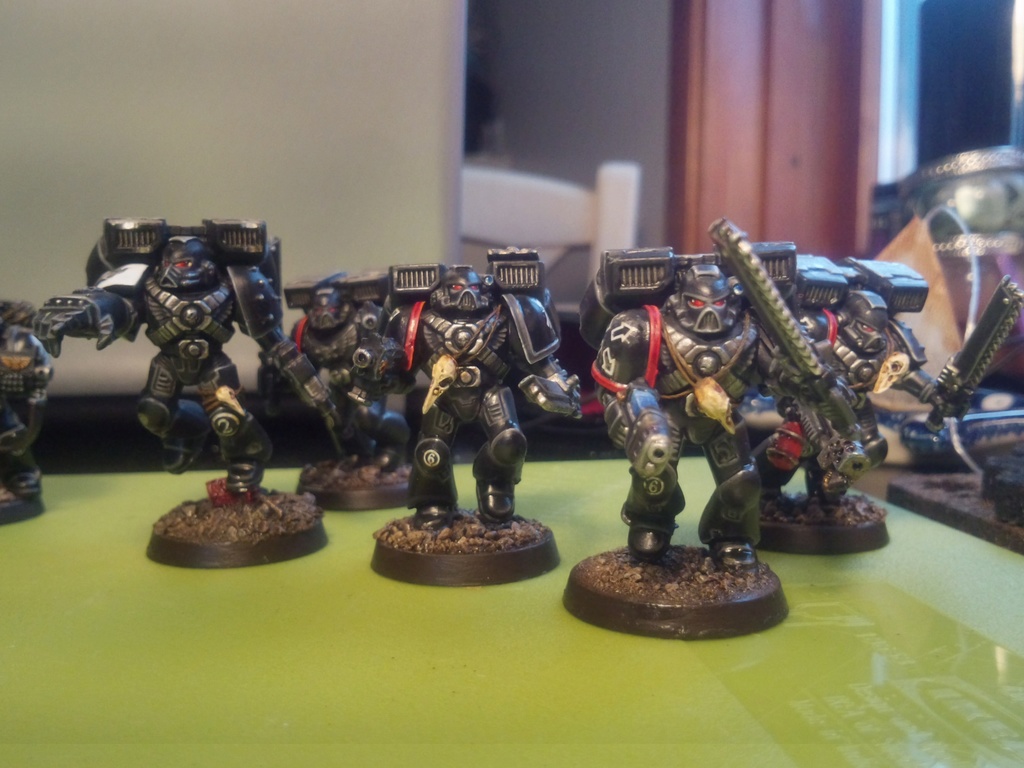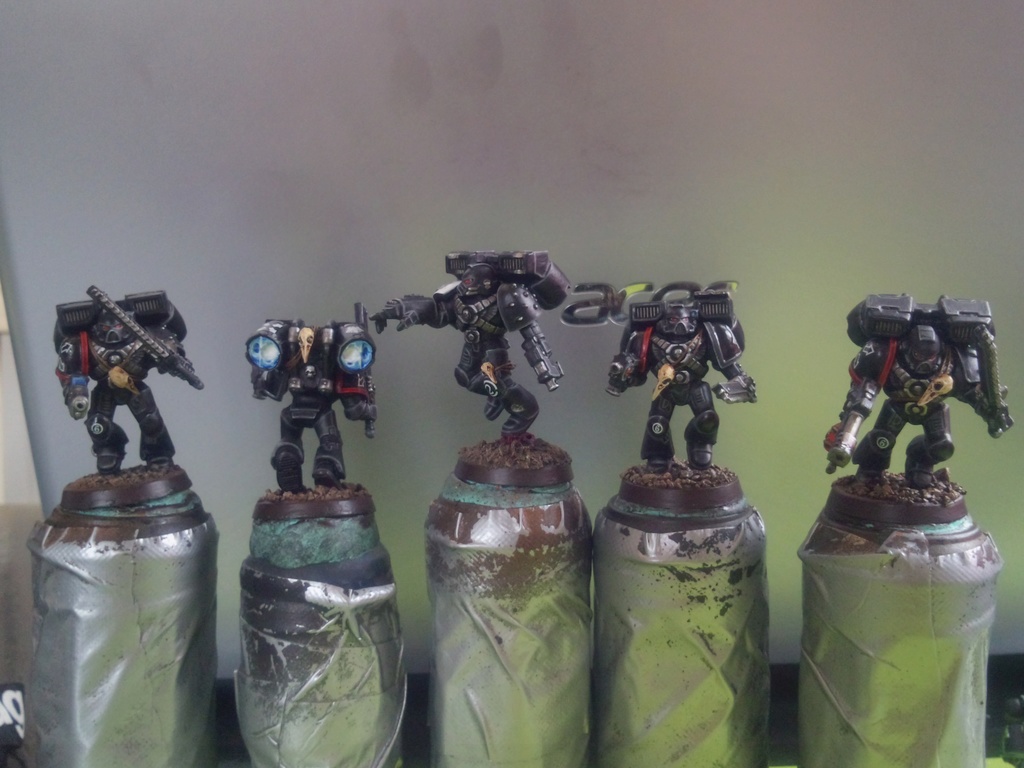 You can't have Raven guard without scouts.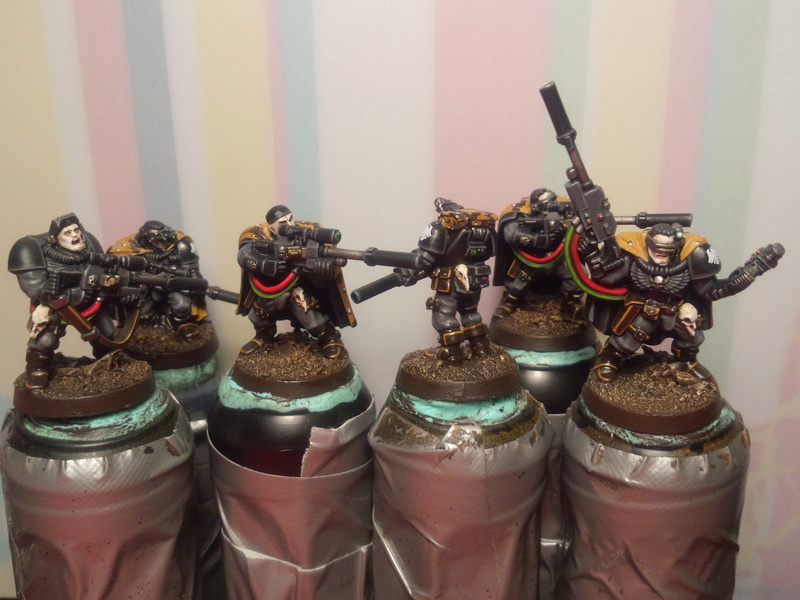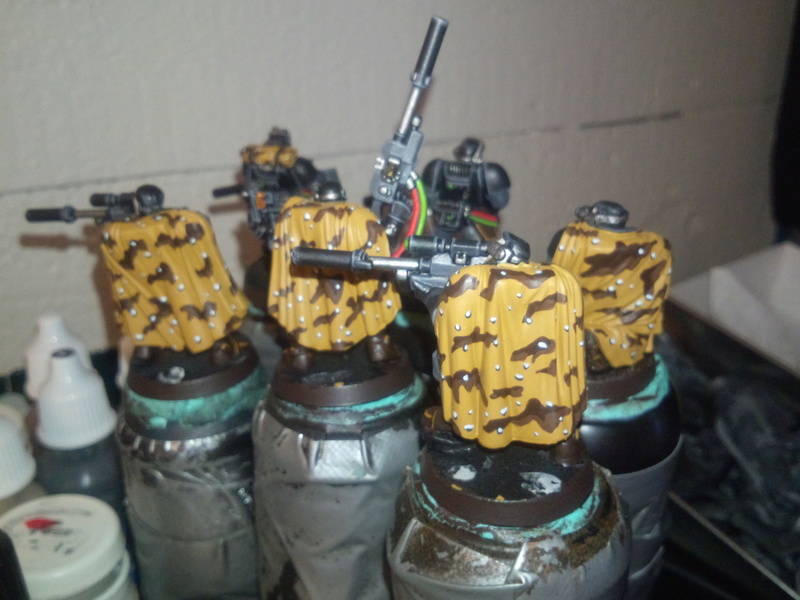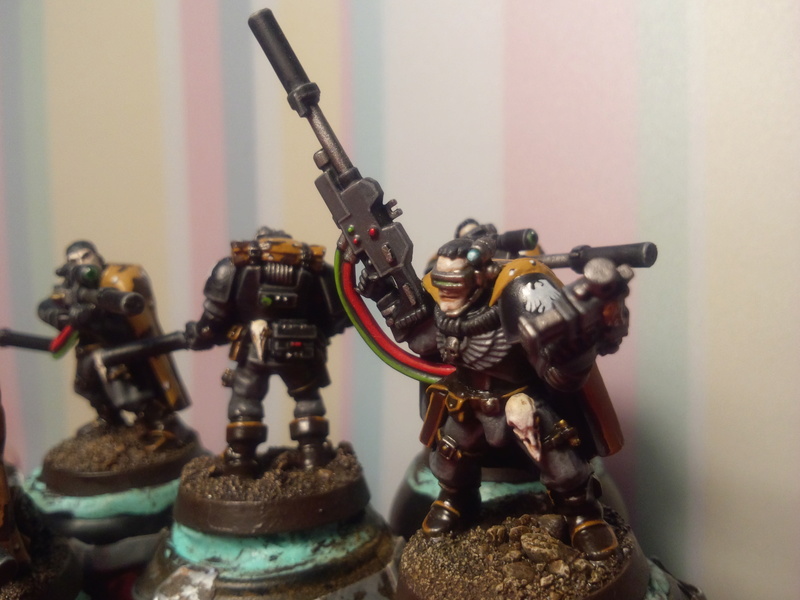 You
could
have Raven guard without a custom Kiavahr pattern Land speeder typhoon.
But I seem to have a thing for fast skimmers.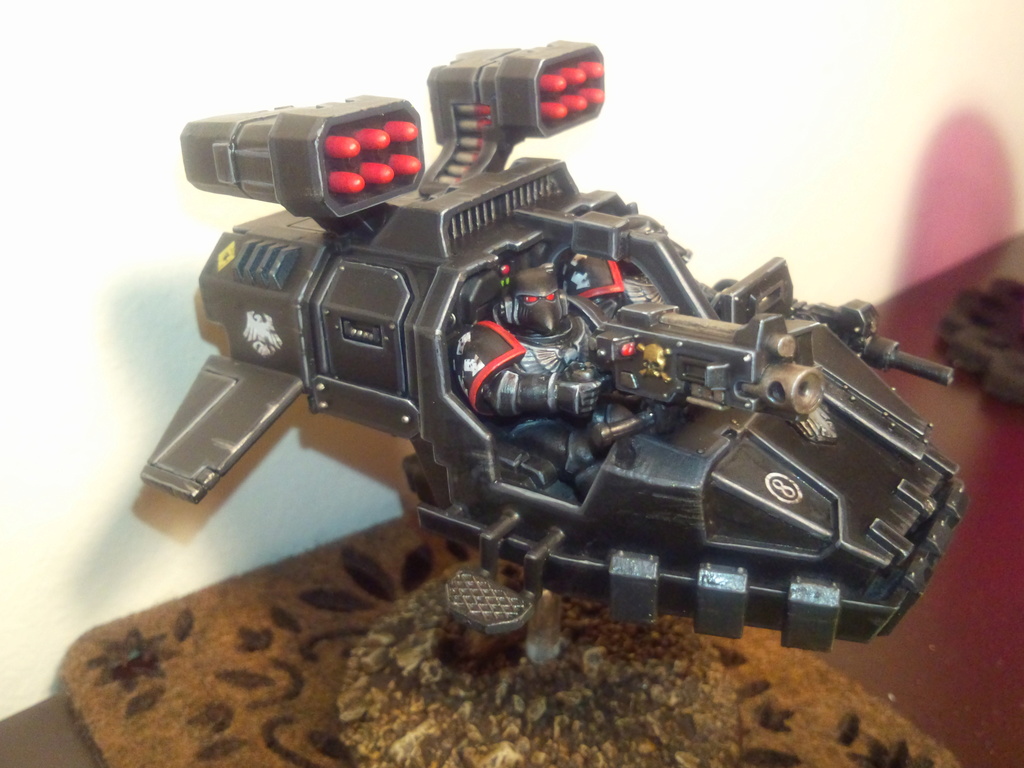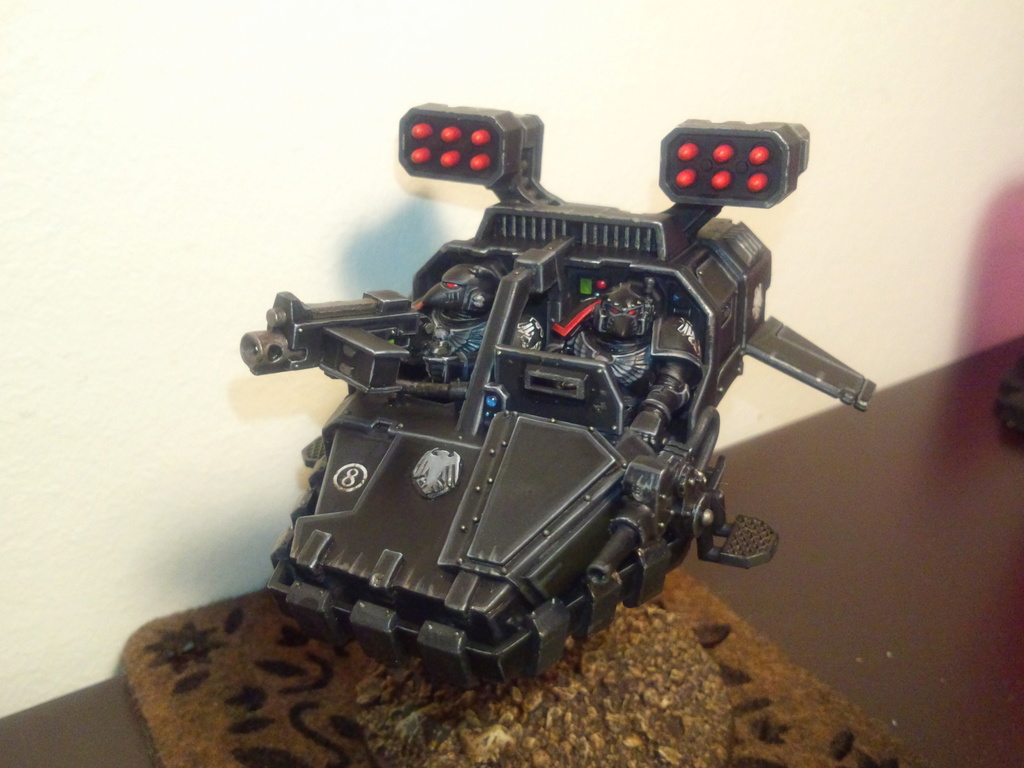 =========================================
Scenery.
To ensure that I never again have to play Dark Eldar on a board without cover or LOS blocking scenery, I hastily made my own. Since I imagine DE would rather harvest low hanging fruit if they could, I made my game board with a low tech, backwater mining outpost theme. Not the prettiest, but sturdy, compact and transportable.
The ruins from the 3rd ed starter box.
WIP of a sandbag bunker from somewhere.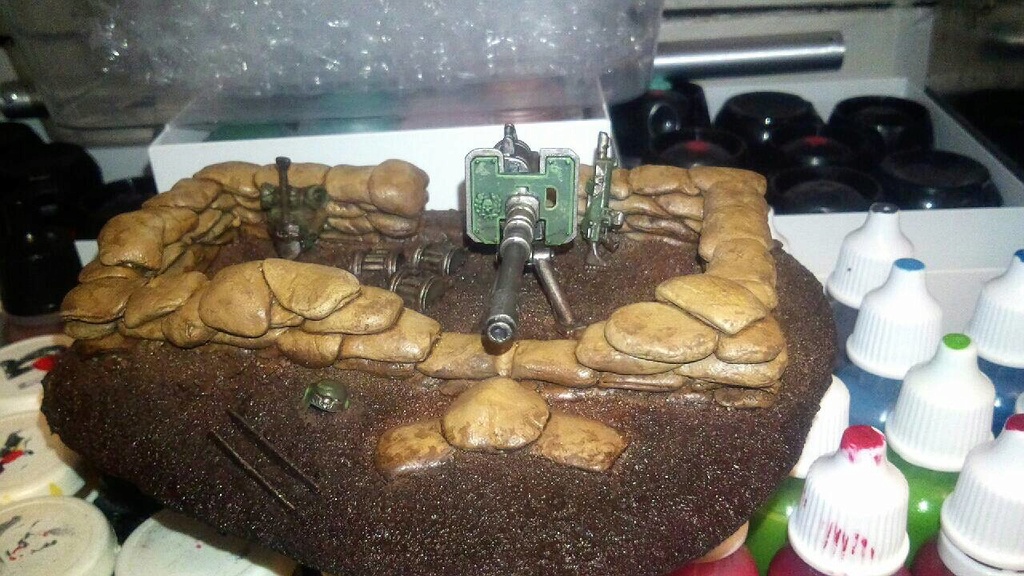 A processing plant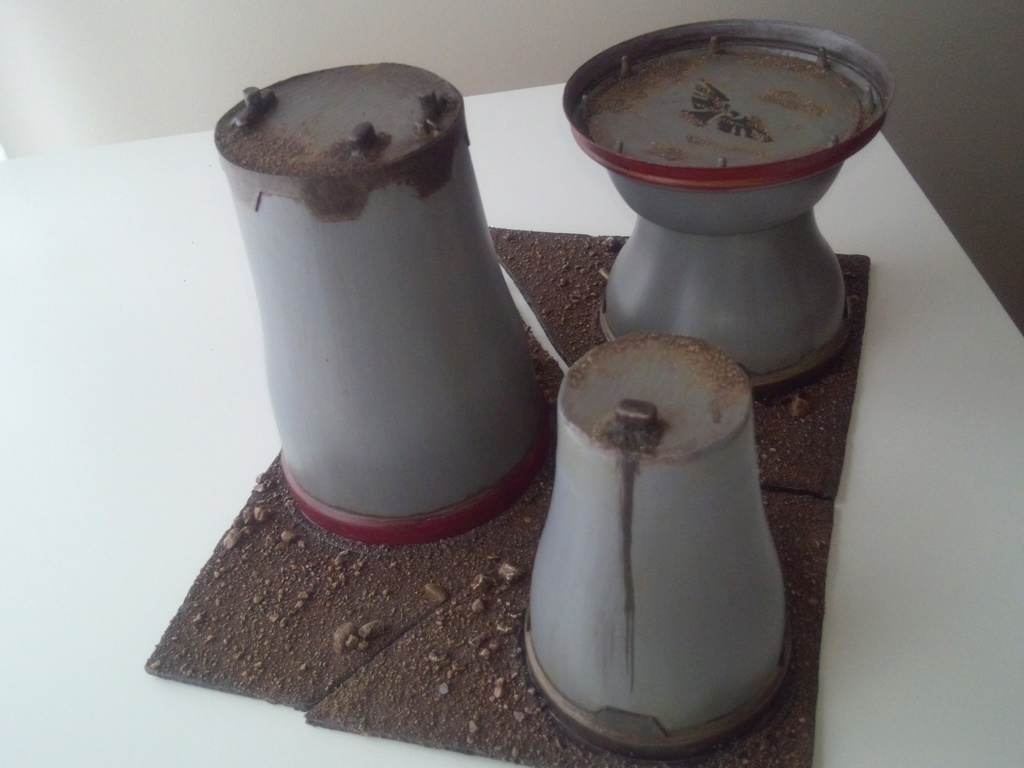 Area terrain. Finished just in time for the rule to go away...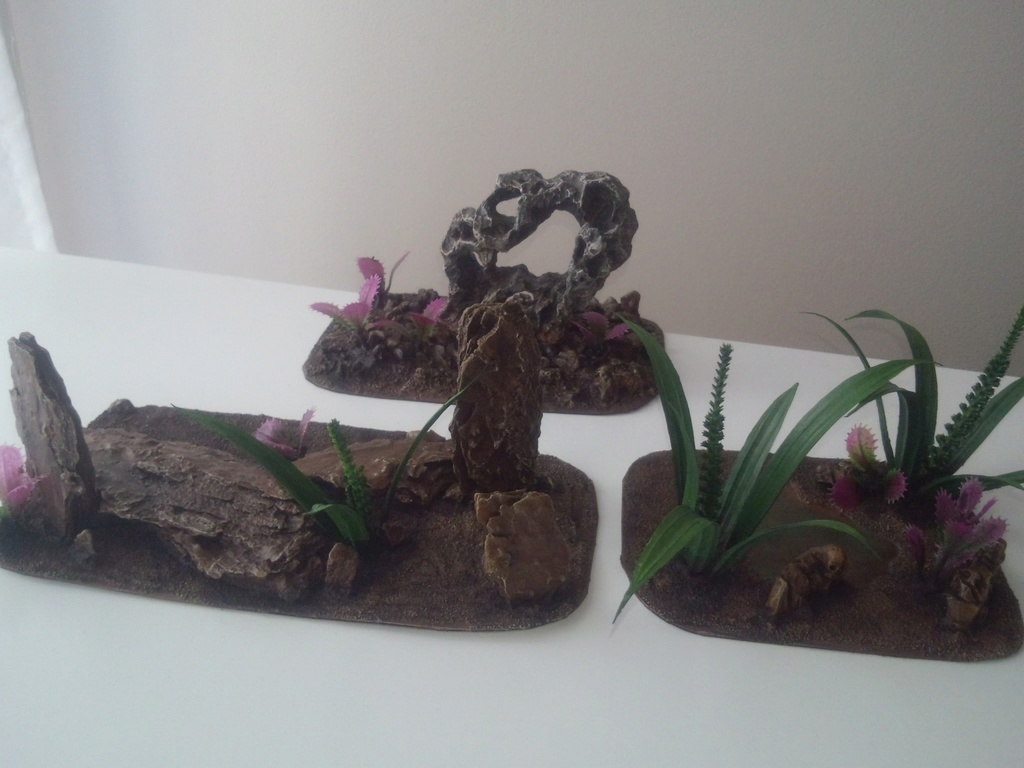 Objective markers to cozy up the mood.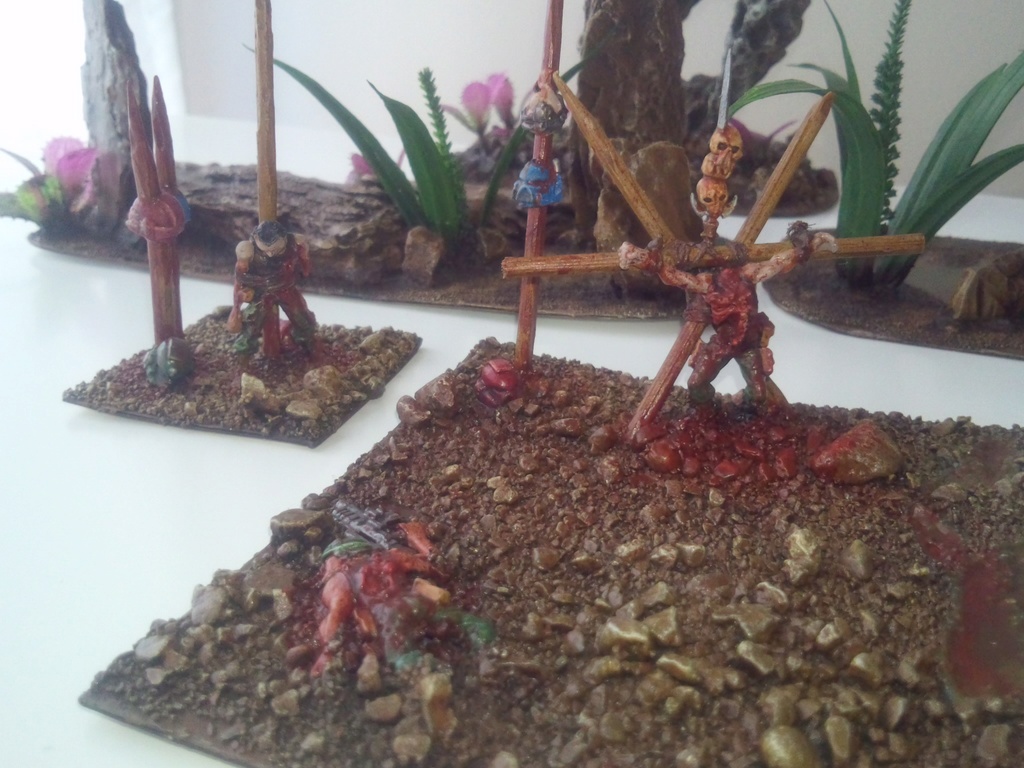 Imperial statues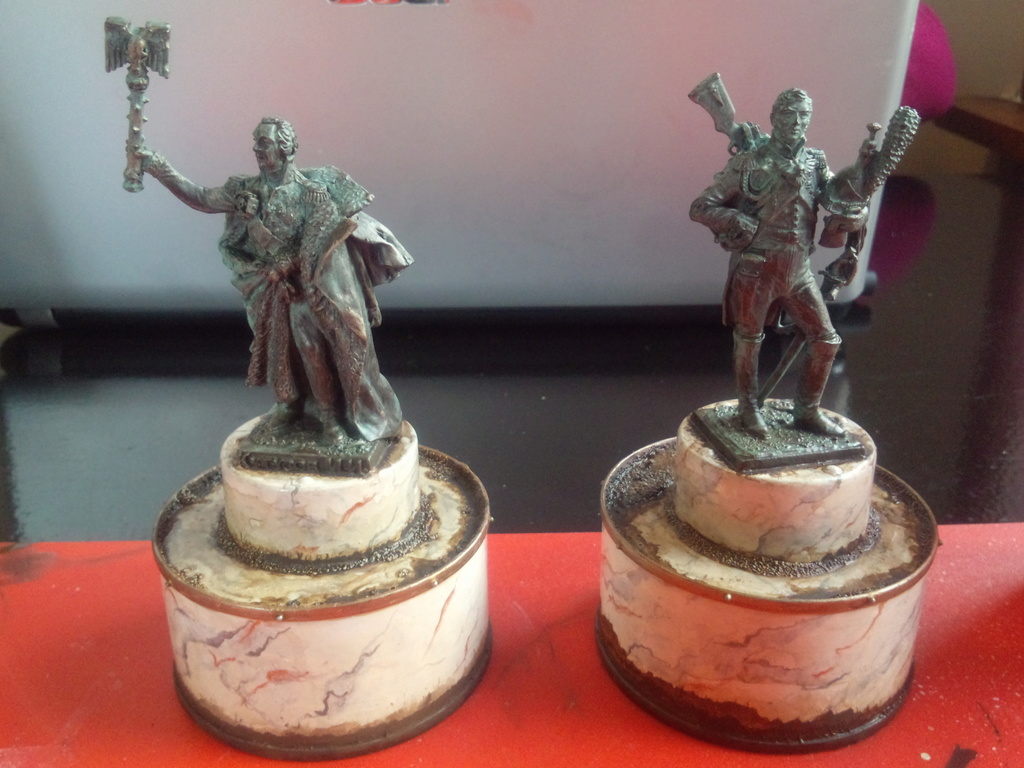 Shanty town houses in transport/storage mode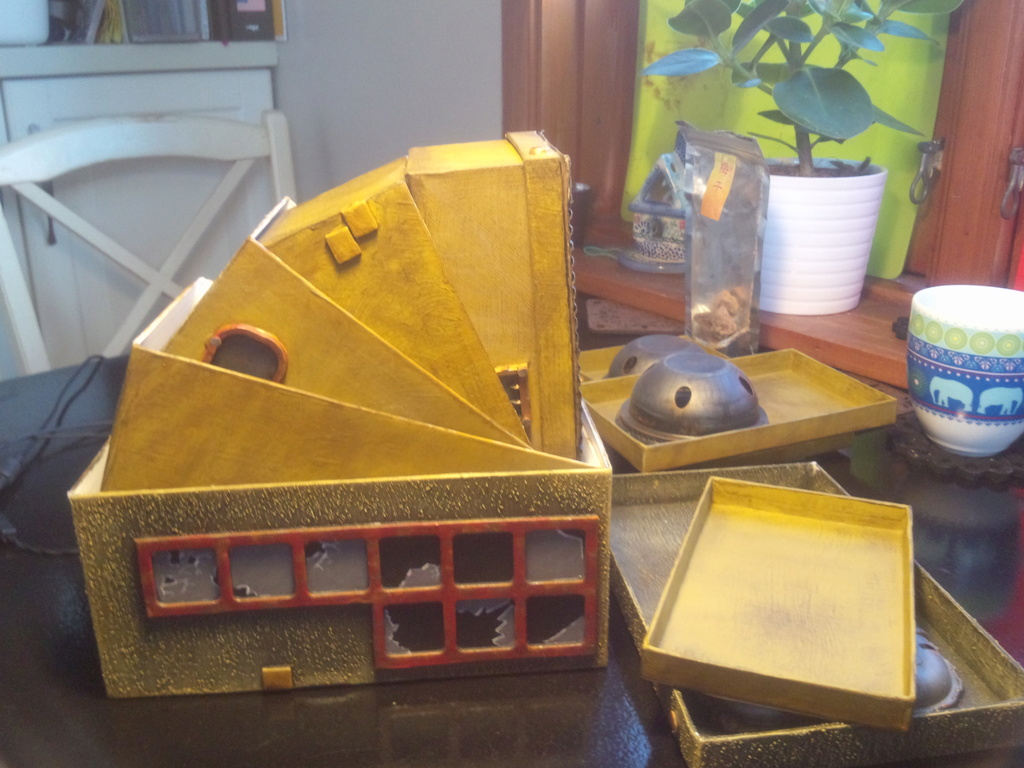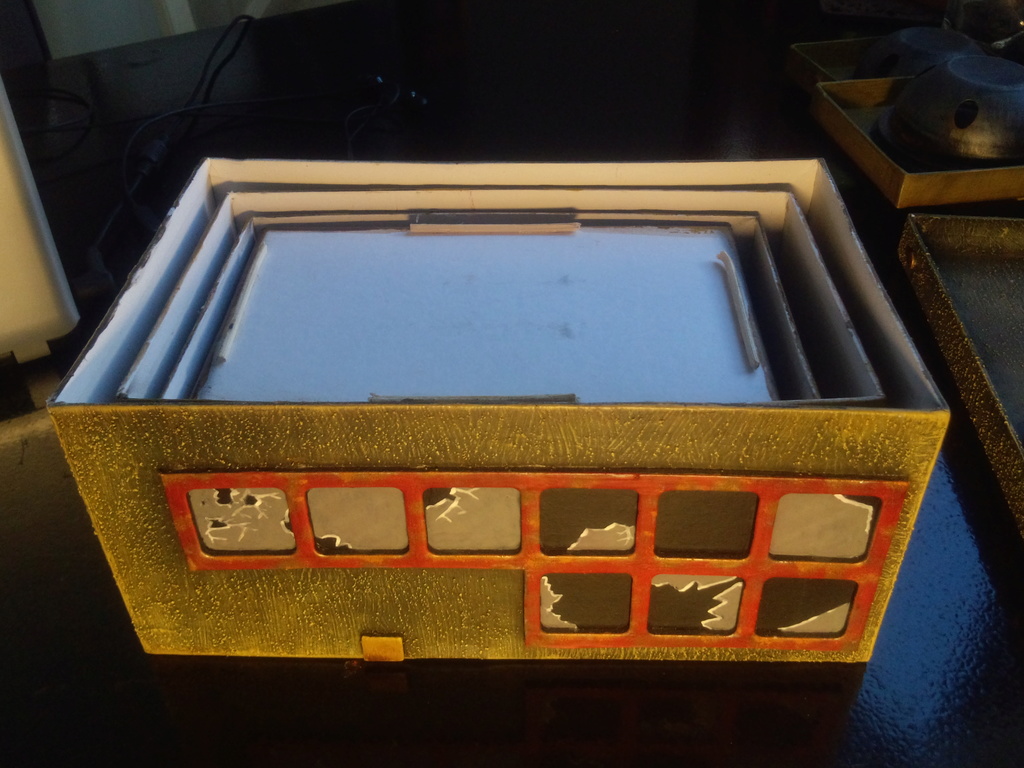 Example set up.
=========================================
AOS
I'm off to a slow start refurbishing my... grand alliance destruction force. First step is rebasing.
Last week I made some proof of concept bases to see if what I had in mind would be doable.
The concept is that they will be romping around in a sundered wasteland, scattered with the remains of the poor schmucks that used to have a civilized old time there before someone opened a portal to the realm of a$$whoopin'.
First i needed a way to mass produce cobblestones and bricks.
I carved up an old card that I got with a new SIM card, and made a basic impression in some suguru.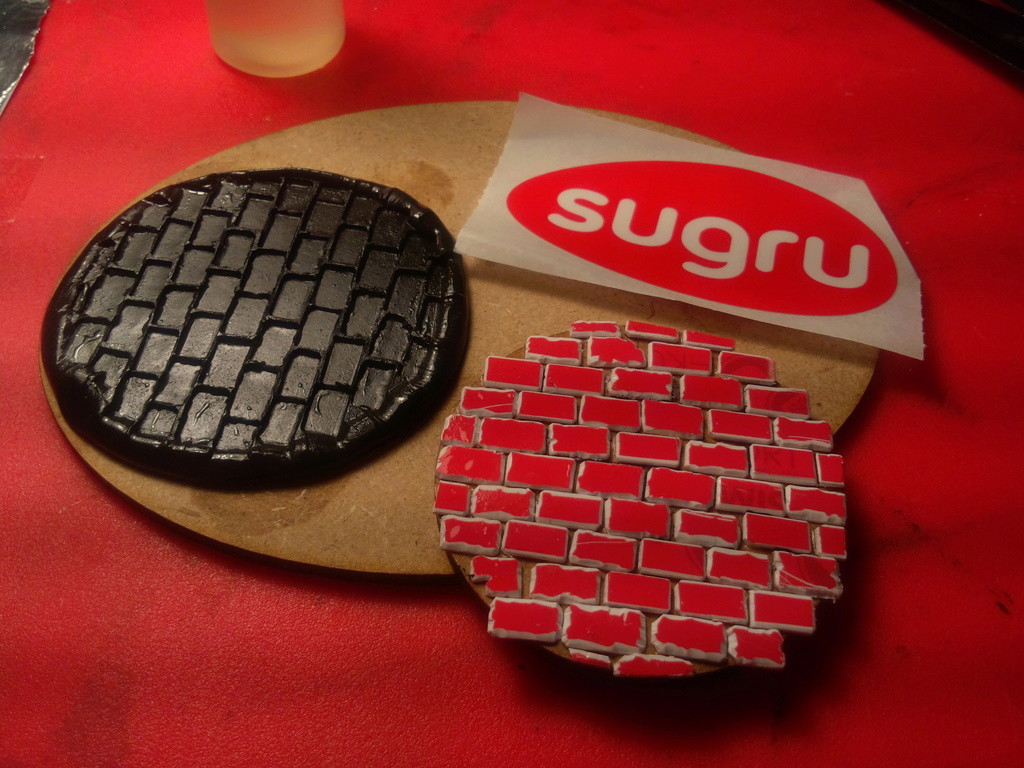 Made some patches on the bases where i wanted the civilized bits to shine through.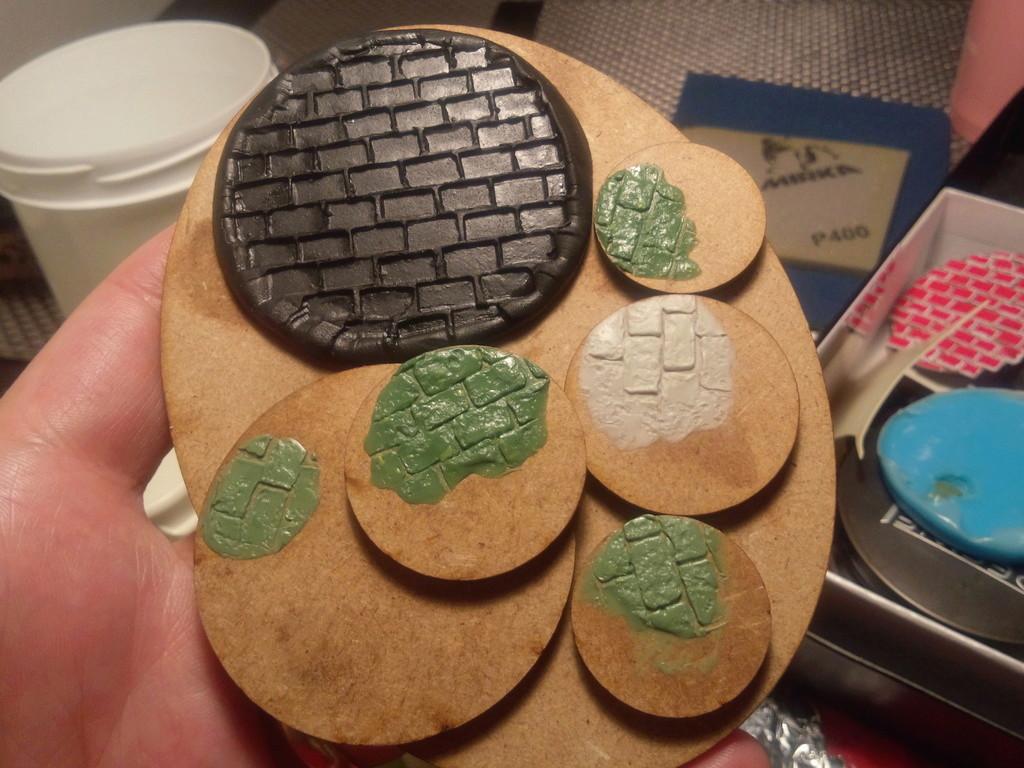 Added a little sand, discarded gear and some skulls.
fast forward past all the boring painting stages and presto!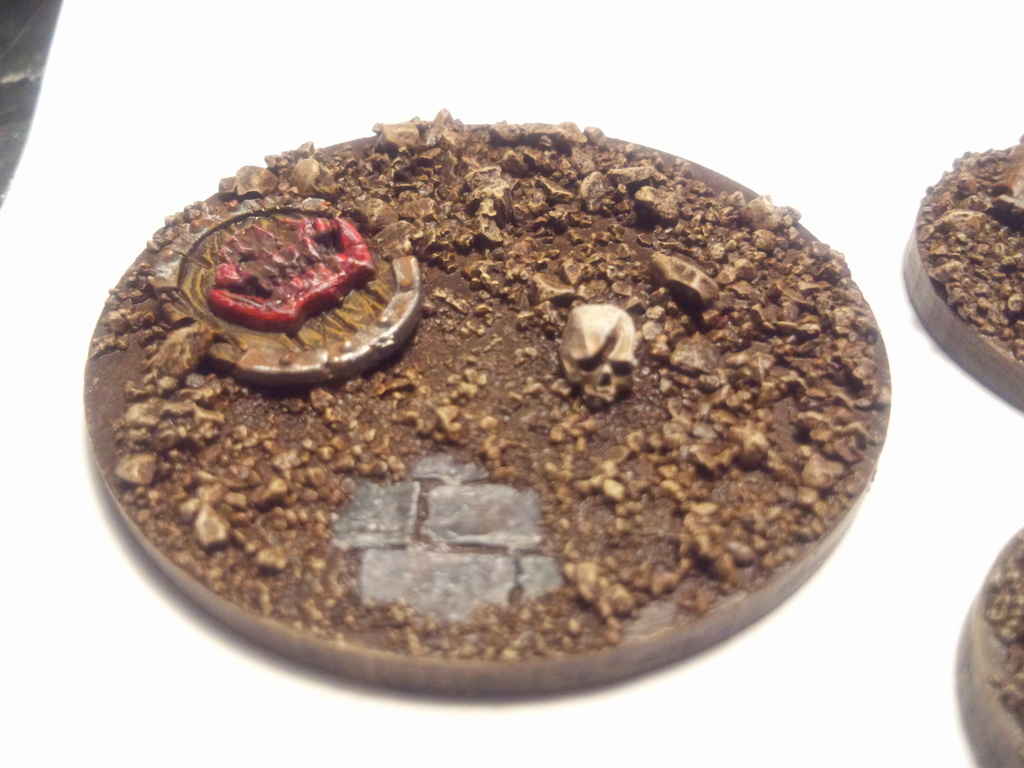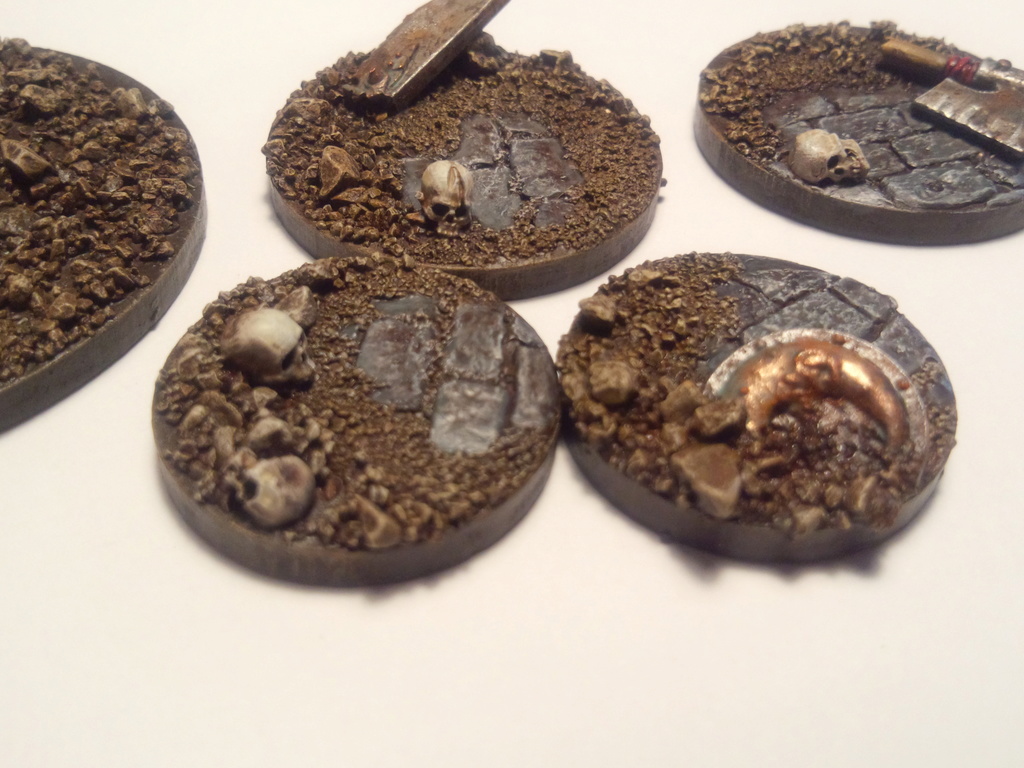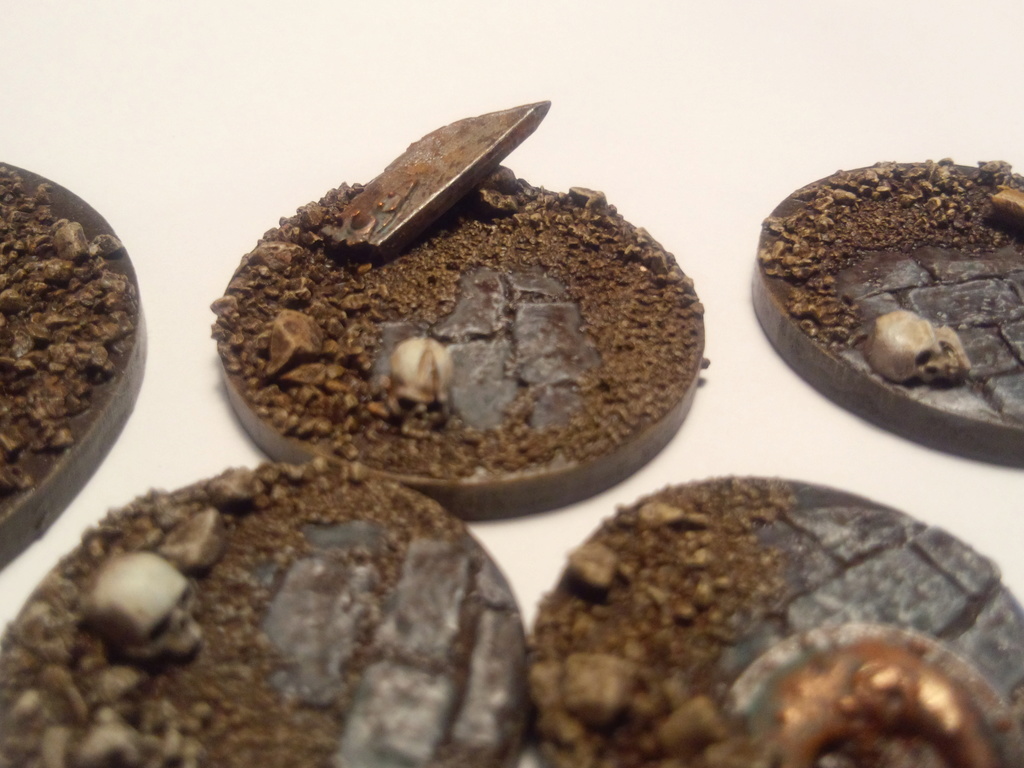 Now I have to see if I can actually fit some models on those bases...