Hi folks.
I find myself in need of a little help and advice. I picked up Death Masque a week or so ago, and I've gotten my Harlies up to painting stage. Now I'm struggling with the diamond pattern!
I've followed the advice on the Warhammer TV clip, painted the lines etc. Firstly I'm struggling to get the lines consistent and looking even. Then filling them is is just not working out.
Initially I have cut some diamonds out of masking (..masquing..) tape and stuck it on to guide me with doing the lines. This helped but is still not great.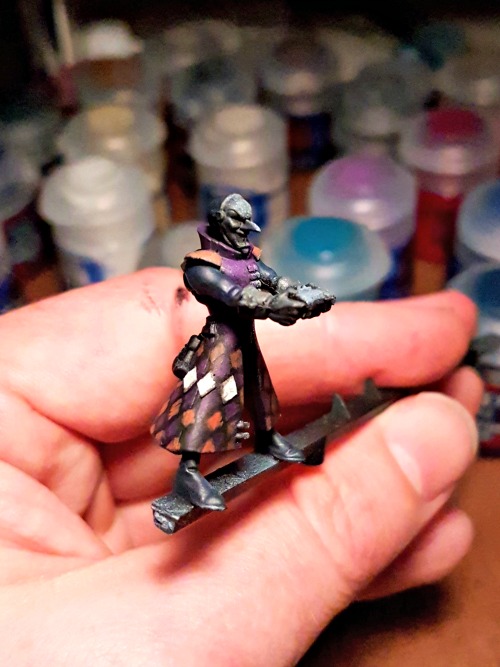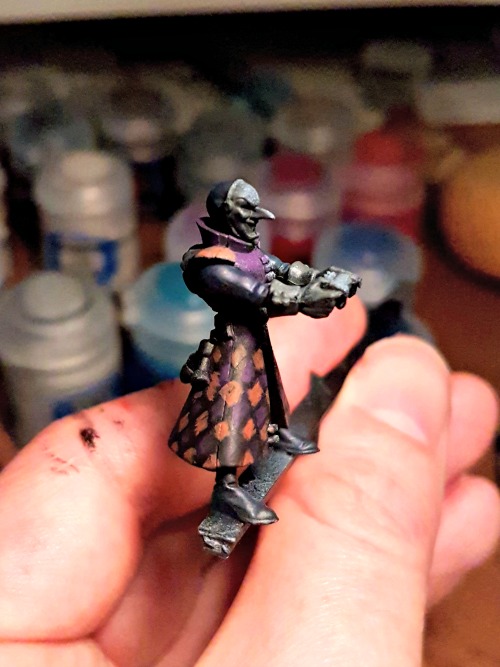 I will not compromise on this, I have this scheme in my head that will not let me rest until it is on the model, but my execution is just terrible and I'm failing to live up to the vision I have! Does anyone have advice on a good technique for the diamonds?
(ps how about the join line in the model, does anyone else completely miss the most obvious things until they get to the painting stage?? I can barely see it with my naked eye, but it's so "there" in the photo. Glasses time maybe...)