Oh hi! I did not see you there.
Funny I should bump in to you here since I have something I wanted to talk to you about.
You know how we have been seeing each other for quite some time now, and it feels like we are getting serious. I mean I took the time to register an account and even posted a couple of times. I never do that, so this has to be something special right?
So I thought that maybe it was time I introduced you to the family.
They are a little old fashioned and rough around the edges, but I think you will get along fine.
I started painting my DE in 2001 and the amount of models I have finished since then is... embarrassing to say the least.  
Back then, in order to figure out what kind of color scheme to use, I painted up three test models in different colors. That kinda backfired a little bit because I still was not able to choose, so now I have three different dark eldar factions.
To further distinguish the kabals, I grouped similar bits in distinct styles for each faction.
The biggest detachment have dark blue and gray colors. This is usually the main force and this is where you will find the cult elements and street gangs.
The next group is an old noble house with giant, decadent, pointy, knifehats. Obviously they had to be painted in purple. They bring the fancy guns, and are the only kabal with actual trueborn.
The last of the initial three is mostly coven. Painted in their favorite colors: blood and bone. They have some warrior support, but that is basically just wracks that have angered their masters and now have to serve doing something marginally useful such as ranged support, instead of gloriously
inconveniencing
dominating power armored mon-keigh by bleeding out on their shoes.
I have a couple of squads of various corsairs plus a hornet and some wasps. None of which are assembled yet. Except for the prince on a bike.
Eventually I might even get around to building my Il-Kaithe autarch + troops. But I would not be holding my breath for that happening this decade.
Anyway, back to the business of showing my progress so far.
I found myself in the fortunate situation of having the apartment to myself for an entire weekend and seized the opportunity to do a little photo shoot. Somehow the regular approach of extreme closeups with a white background did not appeal to me at the moment so I kinda sorta overdid it a little bit.
The story begins when the coven sends their wracks down to a backwater imperial outpost planet to stock up on "resources", only to find that the populous had failed to gather for collection in the town square as commanded, but instead had enlisted the aid of some sneaky armored fellas with a bird fetish. The annoyance of the initial ambush, soon tuned to joy and had the coven masters virtually spurting embalming fluids in their shorts with glee when they realized that their new prey was the kind worth 10 times or more that of the base line type they were expecting.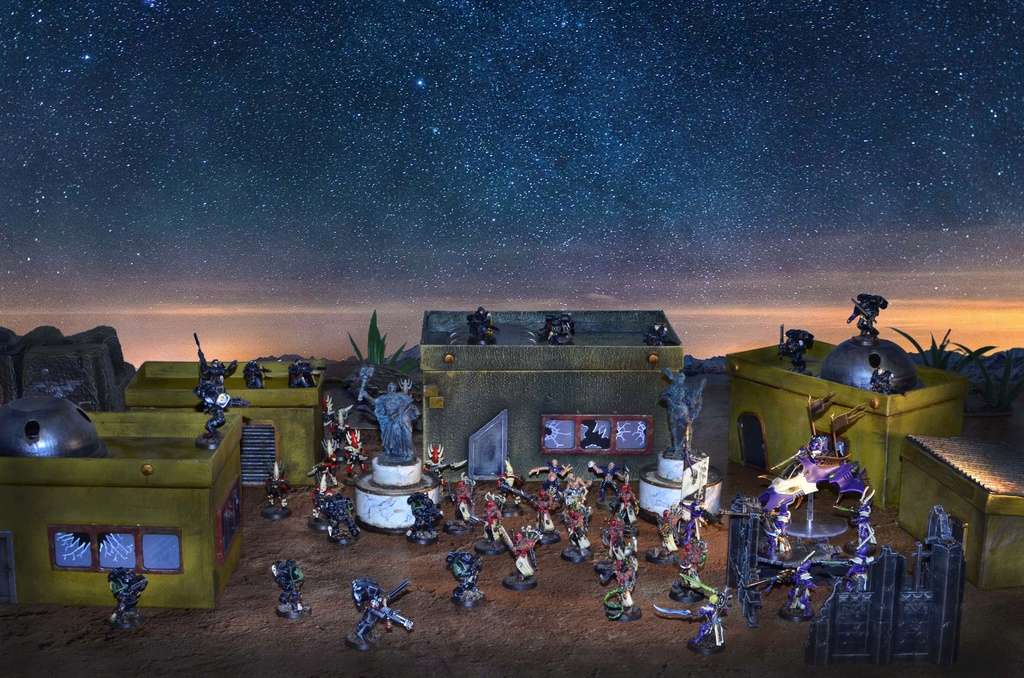 As reinforcements poured out of the webway, the armored ornothologists
fell back to an old processing plant to try and hold off the inevitable. But while the warriors distracted the defenders with what looked like a massed assault, the daring dracon and his trueborn deep struck in behind them to blast them to pieces with... well, blasters.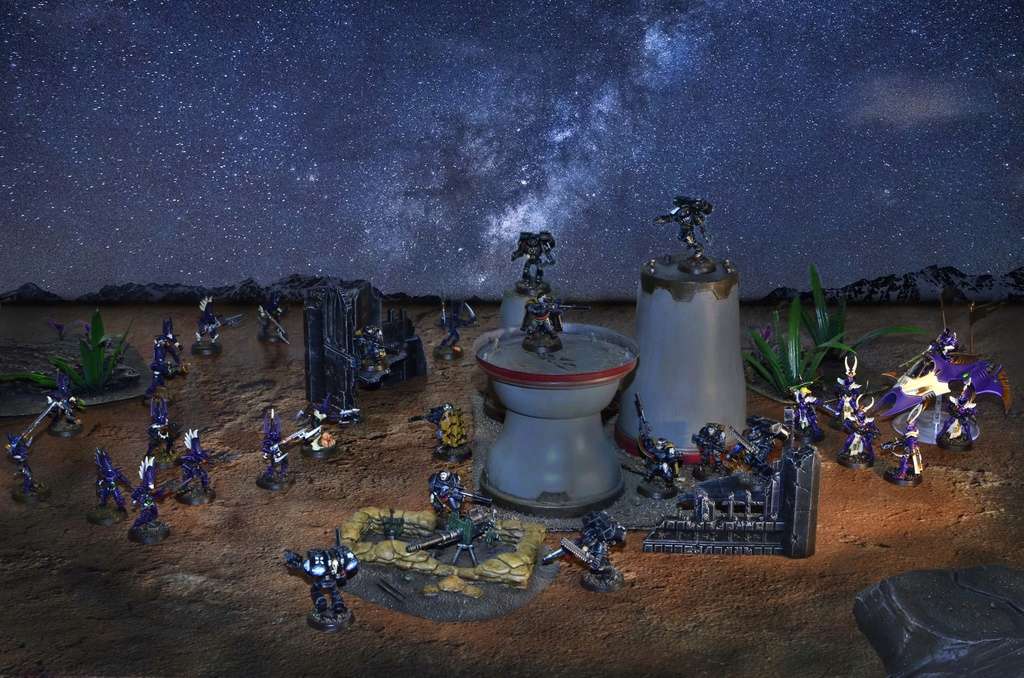 With their main force broken, the remaining defenders reverted to hit and run tactics. This suited Archon Scrz just fine, since it is a lot more exciting to hunt something that is trying to run away.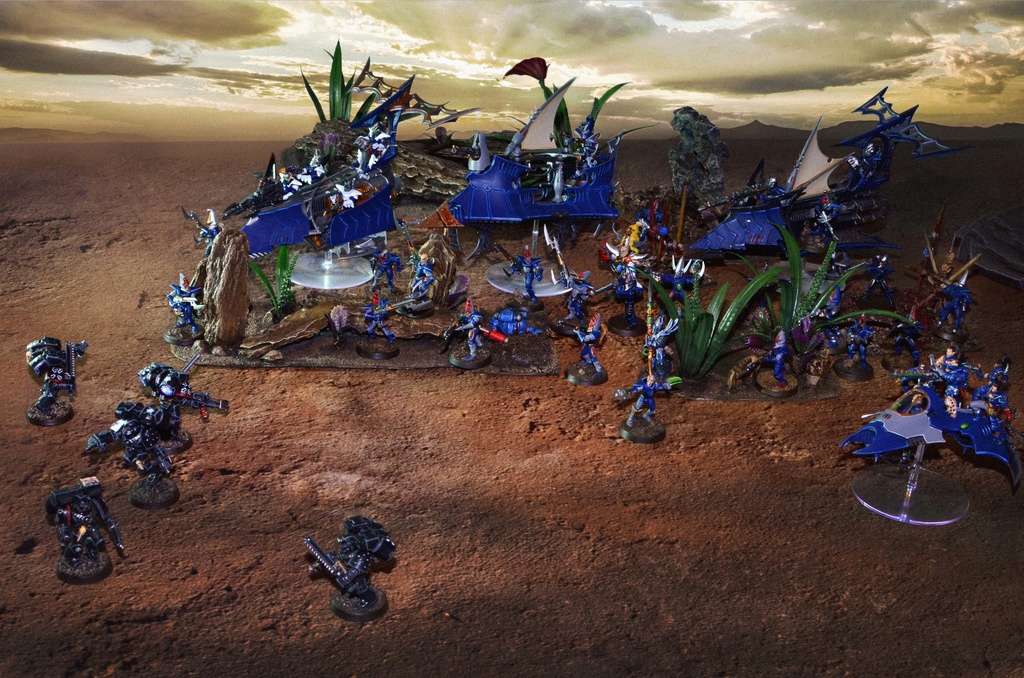 And that is it for the nice pics.
From here on out there will only be dark, grainy pictures. Hastily snapped with my cell phone in one hand while using the other to fend of a toddler that wants to play "chew the head off the overpriced plastic figure".
Hope you like it.