First time posting here in The Dark City, wanted to post my current WIP.
I know he's not even able to be used in games this edition (why, GW..??), but I tried my best to create a model for Duke Sliscus.
I used a Harlequin cloak, a David Bowie head, and Scourge arms on the new Archon model.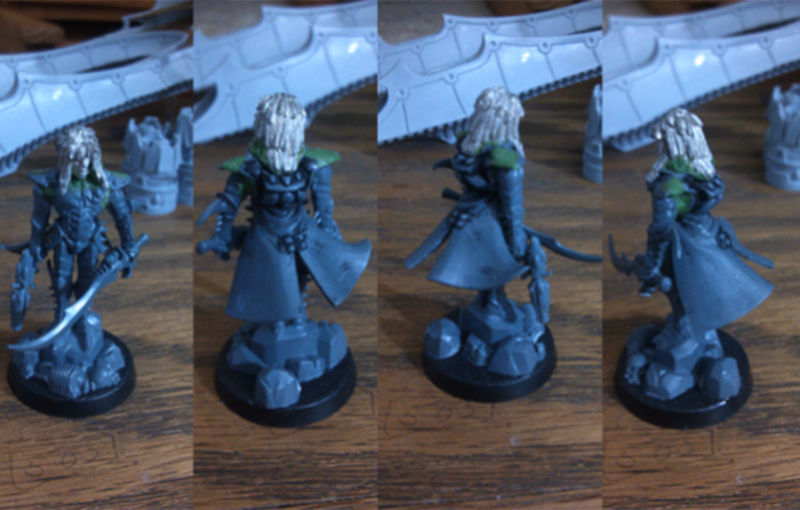 It is supposed to be reminiscent of Technomancer's version of the Duke, from 4chan's /tg/ board.
I'm not sure if I should attempt to add spikes to his shoulder pads, or add anything else of note to the model.
And most important of all, what colours to incorporate in his painting.