So I've been drawn from my DE to paint up my Iron Warriors and 1K Sons, but I'm struggling o choose a colour for all the cables and pipes that appear on them.
My DE have all their tubes and cables painted green, but I want less a poison-y feel and more a electricity for the CSM. Also, their eyes are already green, so it may be too much of a good thing.
I was thinking orange (like real LV power cables) as that would also stand out on the rather dull paint scheme I've chosen.
Any suggestions welcome.
Cheers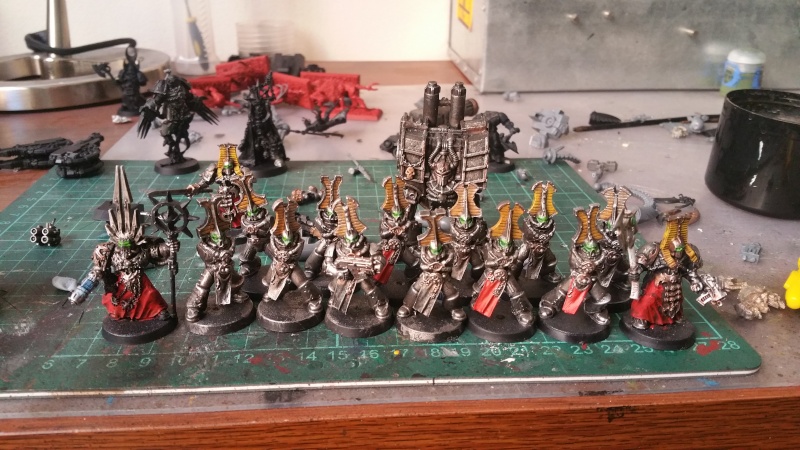 _________________
"Whereas the duty of the Imperial Commander is either to seize or defend territory, the Dark Eldar make war only to steal. If, as a by-product of this, the are able to indulge their vile passion for murder, torture and other decadent acts, then they will joyfully do so, but this is not their primary goal"