I have that model I was going to use it as Lady Valkira of the Hex so now I think I might use it as her sister Grand Duchess Myasma who was responsible for her being kicked out of the Prophets of Flesh and being cursed with beauty so divine nobody can look at her without going mad so he has to hid behind masks.
I have a custom model for Lady Valkira now.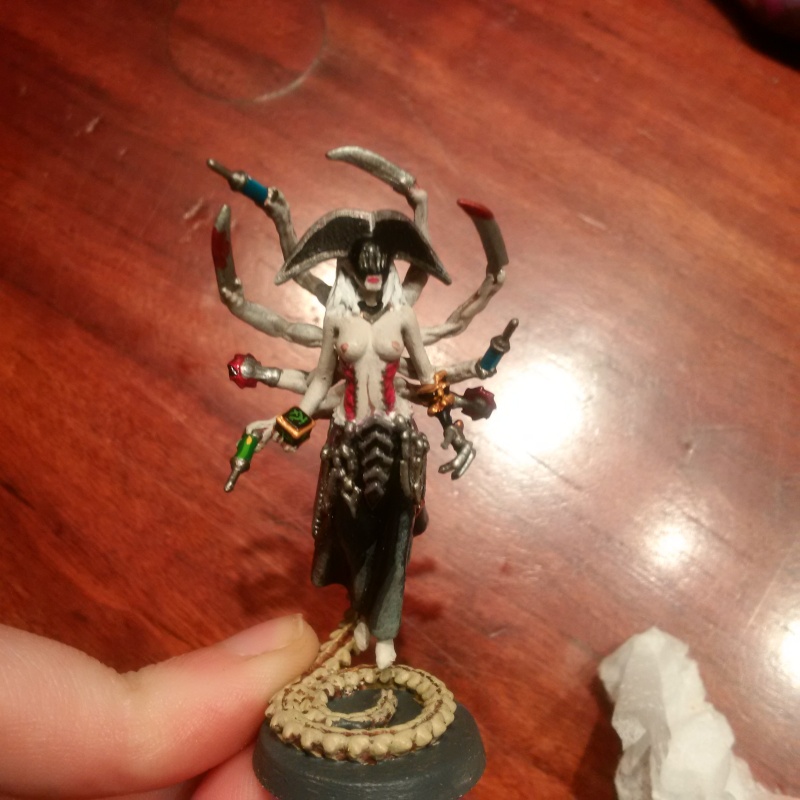 Do you plan on doing wracks in Iron Thorn colours too?