I based the whole spider with codex grey, and highlighted it with skull white. I then washed the whole model with serapim sepia and a coat of druchi violet on top of that on the fleshy parts for that sick dying flesh look.
After that I added a wash coat of drakenhof nightshade on the carapace, and another one on top of that of biel-tan green. The result is this weird marble effect I learned when doing my tomb kings stone creatures.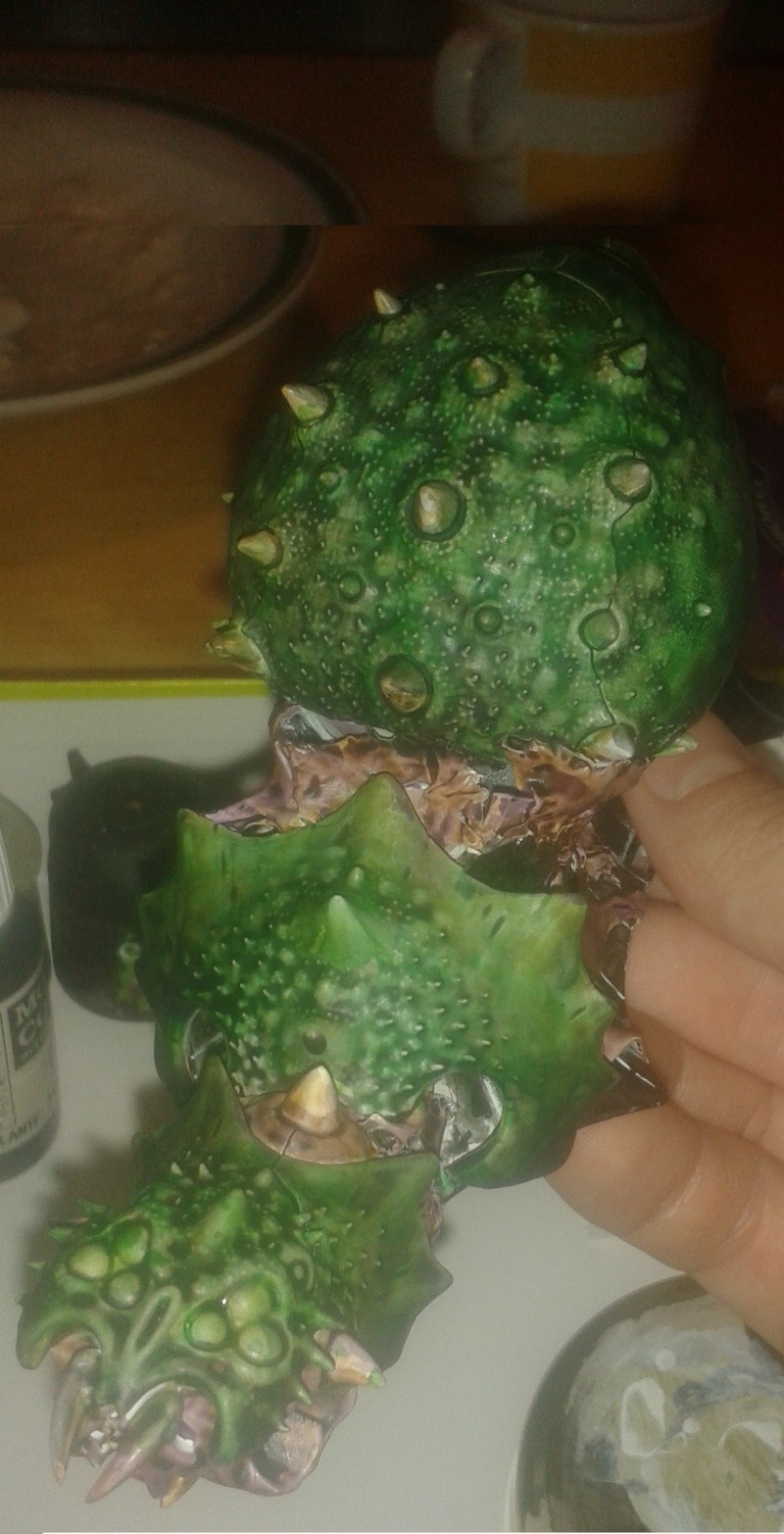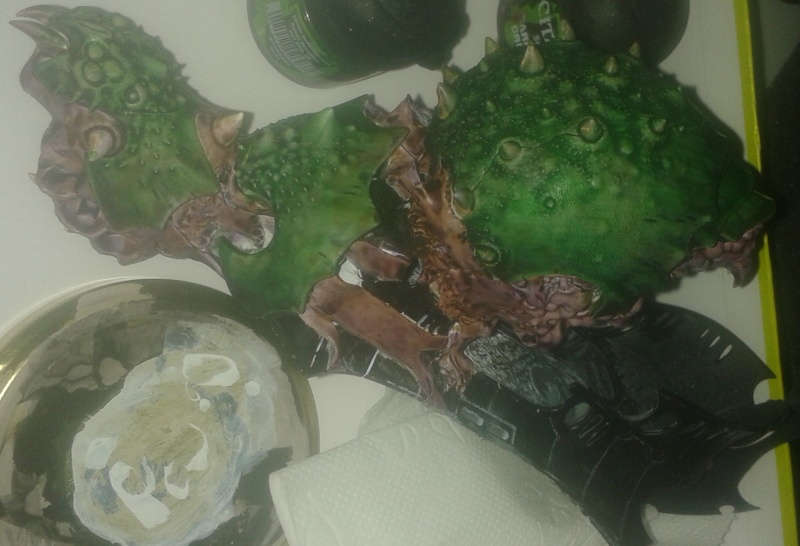 thats how far Ive gotten so far!