Ahoy! Looking for some C&C from both modelling and painting perspectives on my new Grots I'm serving up, as well as painting for my Wracks.
I've only finished the first Grot ("finished" not meaning I can't edit if someone gives a good suggestion!) but will post pics of the others even though they're mainly in various stages of unfinished paint. But they're getting there. Converted from the ever popular Rat Ogres, obviously, but I tried giving each Grotesque a theme of sorts, and converting one part of their pose to make each unique. Also I shaved down the "hair" from the Rat Ogres, trying to make it look more like flakes or layers of heavy thick skin to fit the theme better. Did it work?
I have 4 of the old rat ogres, and 4.5 new ones from Island of Blood kit. Not sure how to set 'em up but I had the thought of keeping the models in separate units by type of model, since I tend to run them 4+babysitter to a raider, either one unit or the Grotesquerie formation.
Please let me know what you think and how I could improve!
My first finished model! Aberration with Scissorhand. Best part, there's already a story behind this one. After modelling but before being painted up, a match vs some Iron Hands SM that I have a batrep to somewhere on here, this Aberration cut the enemy warlord, a Librarian, in twain with rending snips. So I decided he needed a reward, and gave him a Librarian helmet on his base to show his victory!
The Failed Cronos-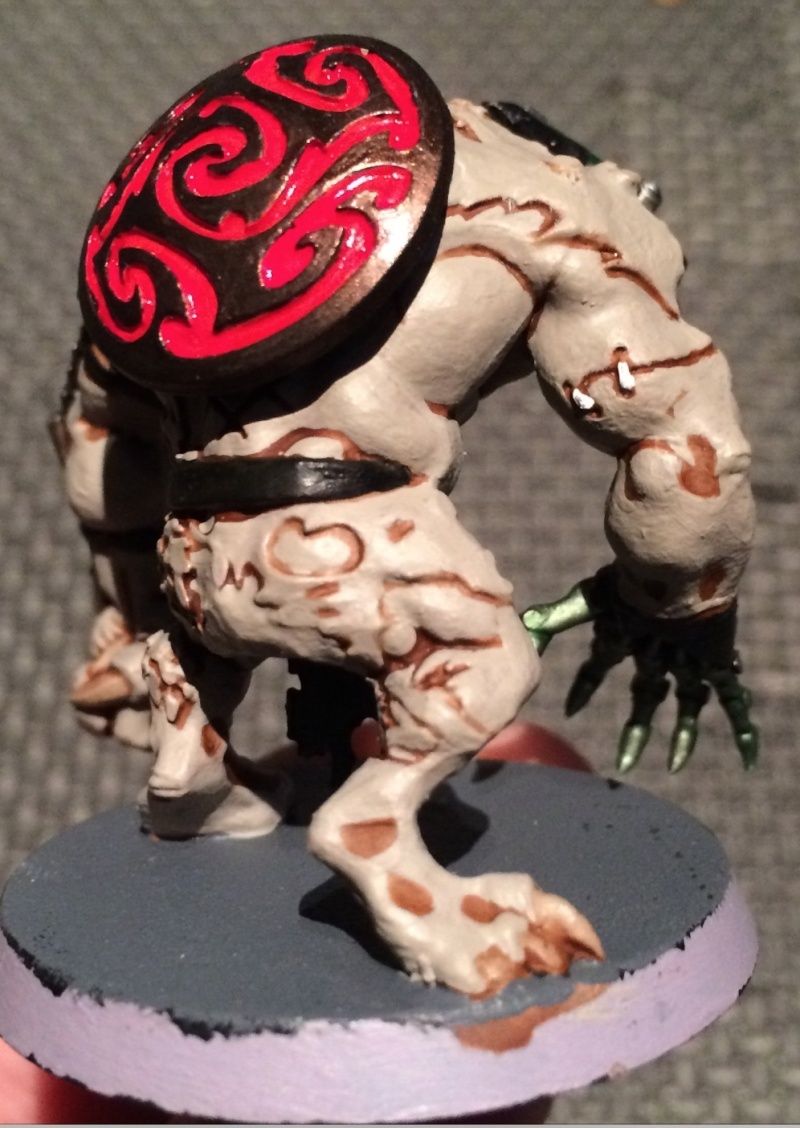 The Shark, or wannabe Scourge? Had a thought to give this one some fledgeling wings of some kind, bony and obviously useless, to go with the adrenal vials like the scourge models. Don't know what or where to go for the wings though...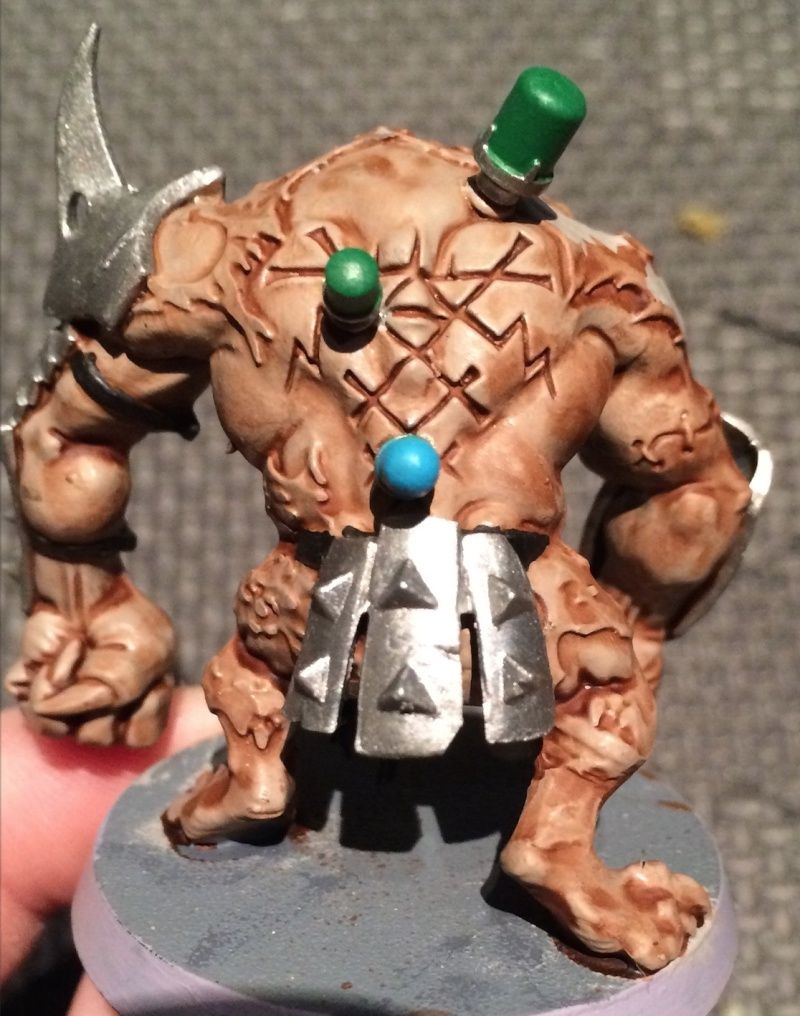 This one... maybe an Agoniser Aberration once I get my other 4 rat ogre models assembled? Or maybe not.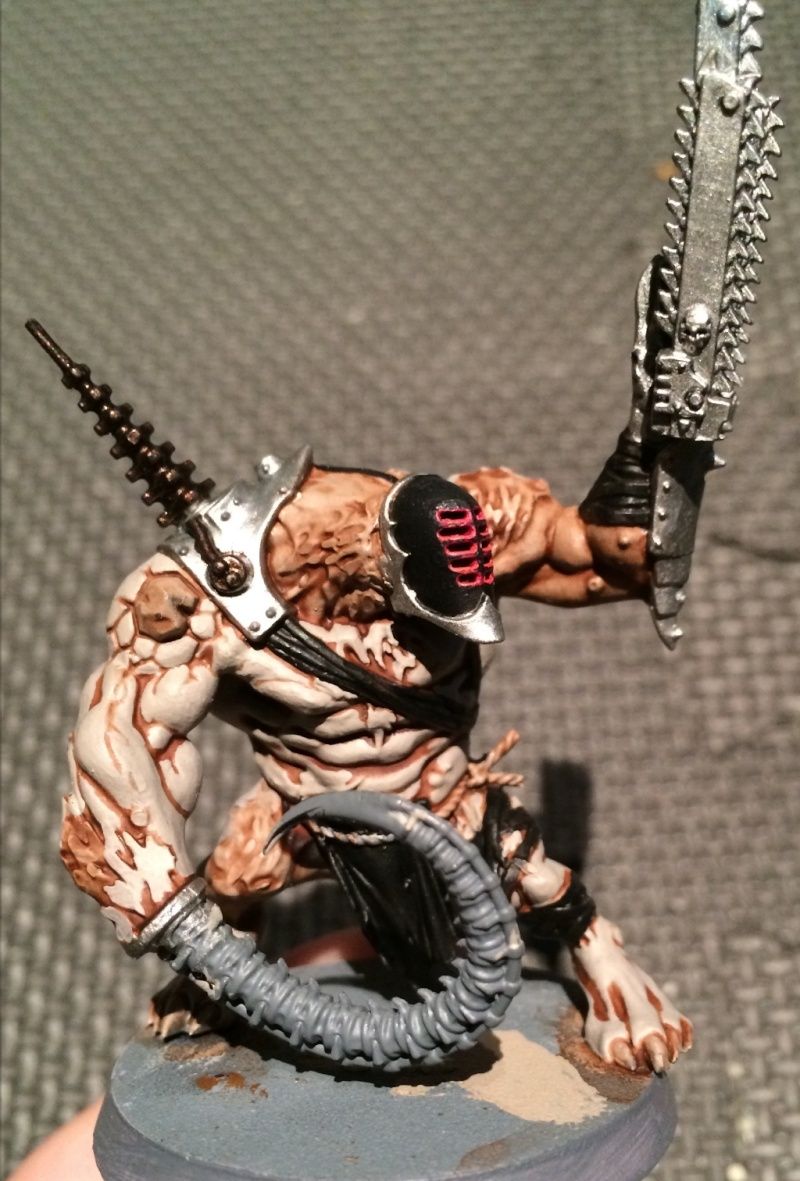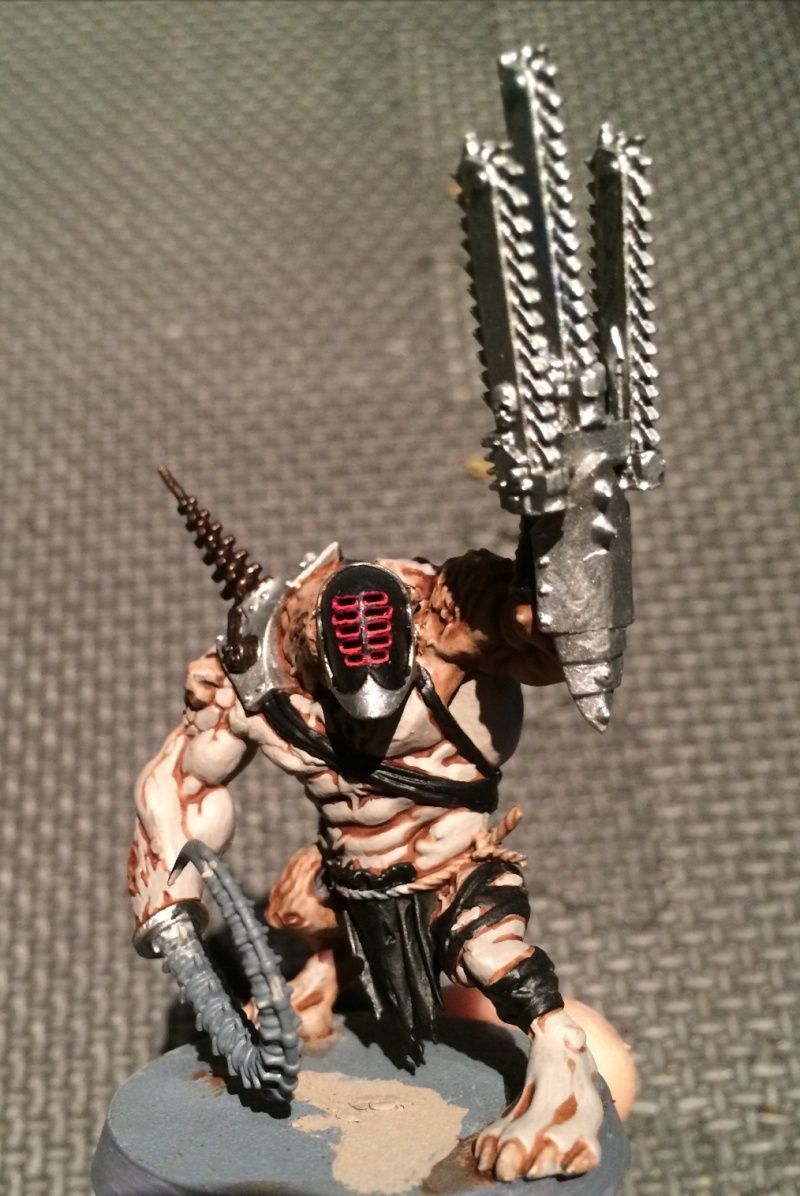 And the Wracks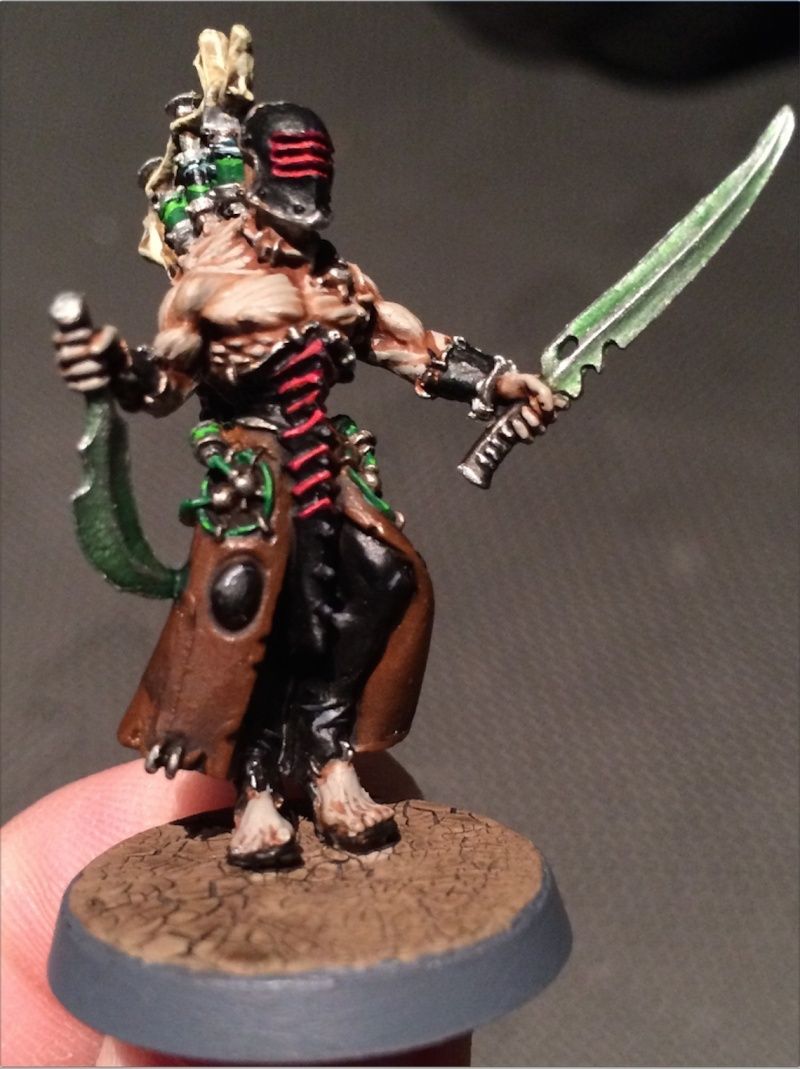 More pics will be posted as I go.
Edit: Apologies for the huge-ness and serious close-ups of the pics. No idea how to fix that.

_________________
I dedicate these deaths to Odin Allfather, Spearshaker, One Eye.
Fleet Shadowmaker - Kabal of the Dying Sun; Cult of Marrow Excised; Coven of Lambent Hunger
Sons of the Last Breath - Chaos Space Marines
Host of Shattered Purity - Chaos Daemons