Hello everyone!
So I was never a big fan of the coven-side in our last codex.. The all hypersteroid-muscle-monsters didn't just hit me in any way.. But over time and with the coming of the new codex (especially the coven supplement) the coven-folk and their science/alchemy-filled dark works started to grow on me. So I recently dug out my bits box and gathered all the pieces I needed to start my new "Coven of Jaded Woe", a society that is specialized in lengthening the suffering of their victims beyond compare and by doing so, capturing every last essence of their pain.
So I started planning what kind of units I would wan't to field for them and remembered using Haemonculi a few times, and of course would be a mandatory to field (after all the dark lot needs the crazed mastermind behind it). I also tried Cronos once (which boosted my whole army during the game, making my wyches absolutely brutal) and Wracks in couple of games but they never actually do anything, except that one time when they slaughtered a couple of heavy armour Nobz in cc..
I decided to go with the big guys and let the Wracks act more as "pilot & maintenance duties", fielding several Taloi and Grots, supported by Cronos or two.
Here's a couple of WIP pics I took of the lot, I hope you enjoy them (I also apologize the unsteady hand with the camera and that my models are earlier painted here and there - makes them look a bit sloppy..)
First we have a trio of Taloi. I know the style is mimicked but the pose is just too good NOT to use! And hey, stealing & backstabbing is in our blood, I can't help it!
This one was the latest I put together and so far my favorite (reminds me of the robots in old Sonic the Hedgehog -games
):
They're still waiting for they fourth brother to join them (I'm still looking for enough bits..)
Next I started to work on the Cronos: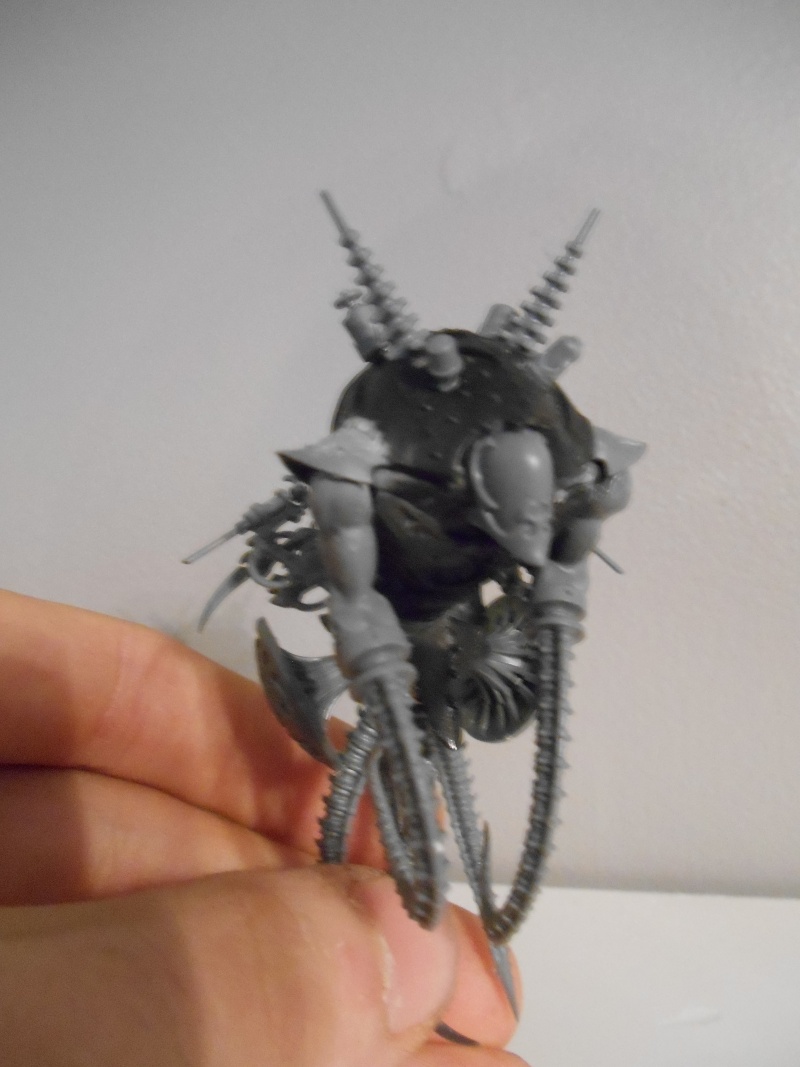 As I started to work on him, I noticed that I had DESTROYED the last spinal cord part!!! I spended a couple of days thinking how to cover up the hole in his back.. This is what I accomplished: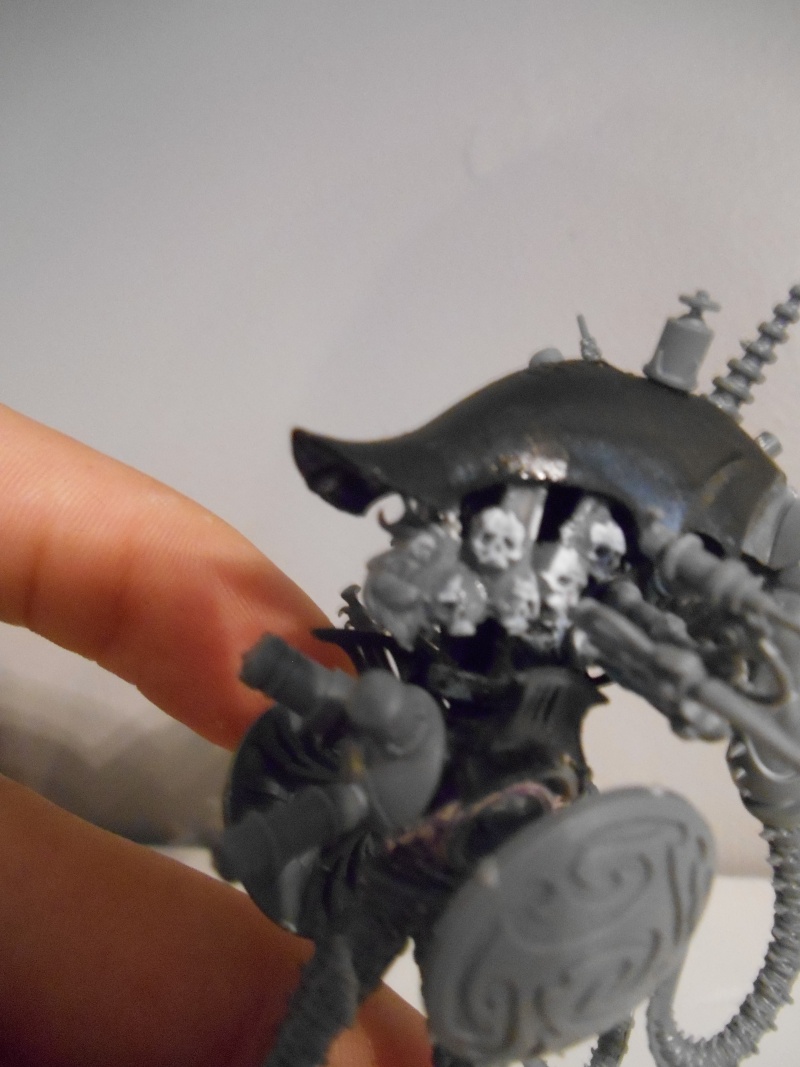 After that I started to work on the genius behind the orchestra. I used Wrack, Hellion and Talos kits to build him, with the arms of the older resin Haemonculus (that I didn't like one bit, the pose of the model was just... Aaarrrgh..):
With the Haemonculus ready to go hunting new specimen I thought he could use a ride of his own (so he wouldn't have to toddle all the way). I started to ravage one of my Raiders and got it to turn out like this:
I wanted something out of ordinary and spent days on the internet to get inspiration. I really fell for one with a sinister "gondolier" style in it and decided to make that into something of my own: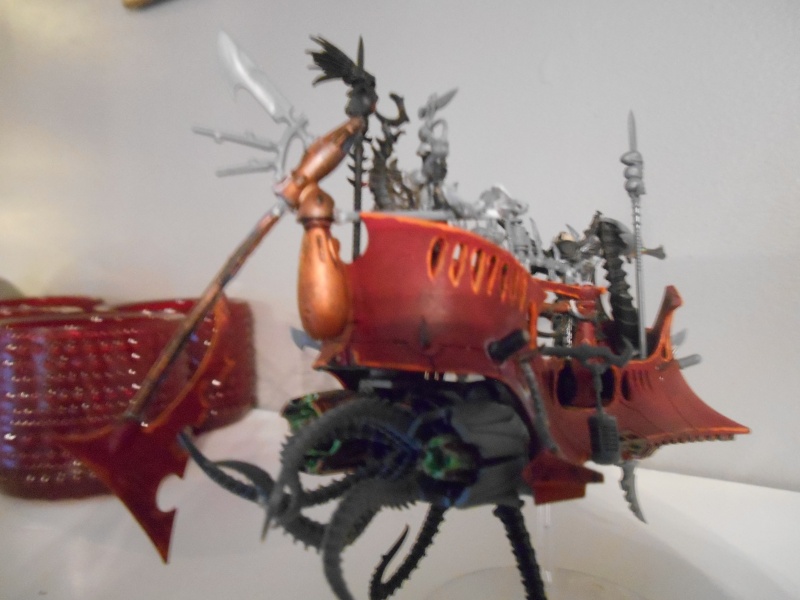 And heres the gondolier:
What I really would've want was a great, torn-out sail but as I didn't have one (and can't afford to buy a zombie dragon to get ONE wing) I decided to go with a long row of the spiky parts from the Talos box. I have to say that it fits rather nicely and really combines it to the rest of the coven-folk: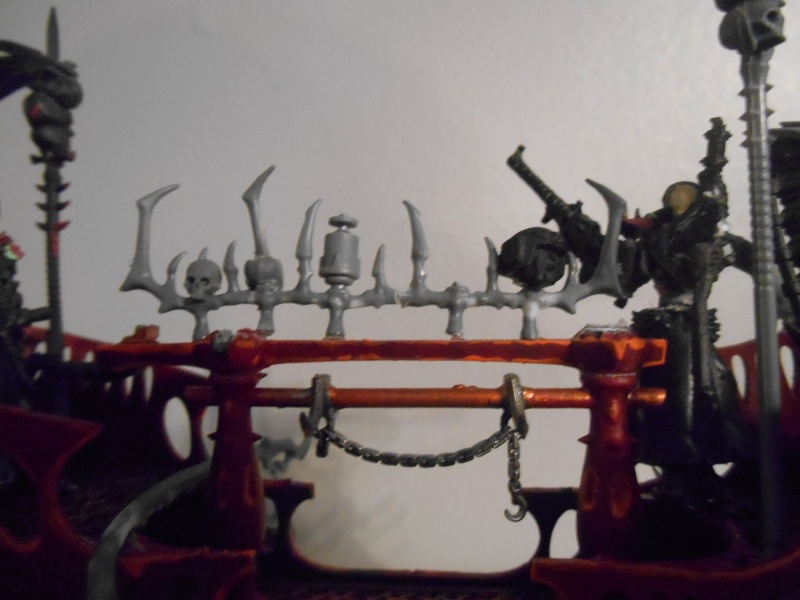 Here's a couple of side pics (also notice the Wrack with hexrifle, ready pound down some lone targets):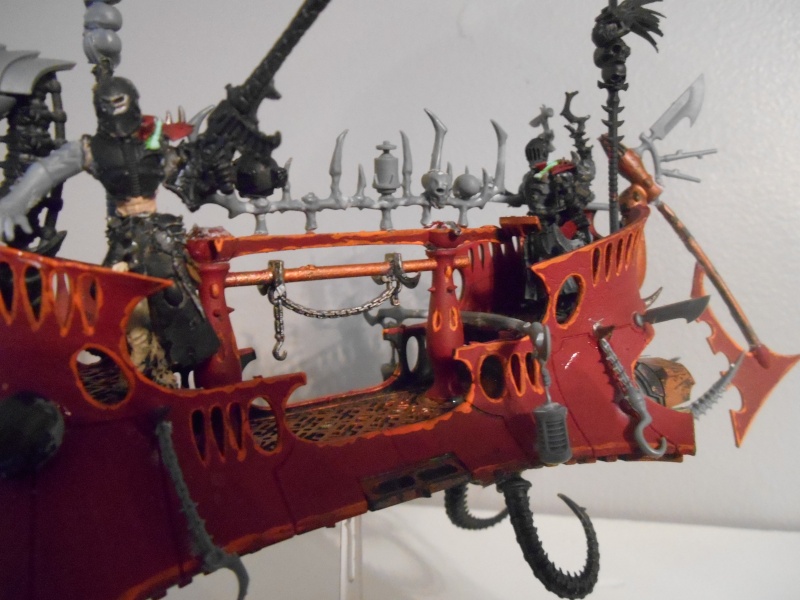 Here's a final shot for now from the whole gang so far: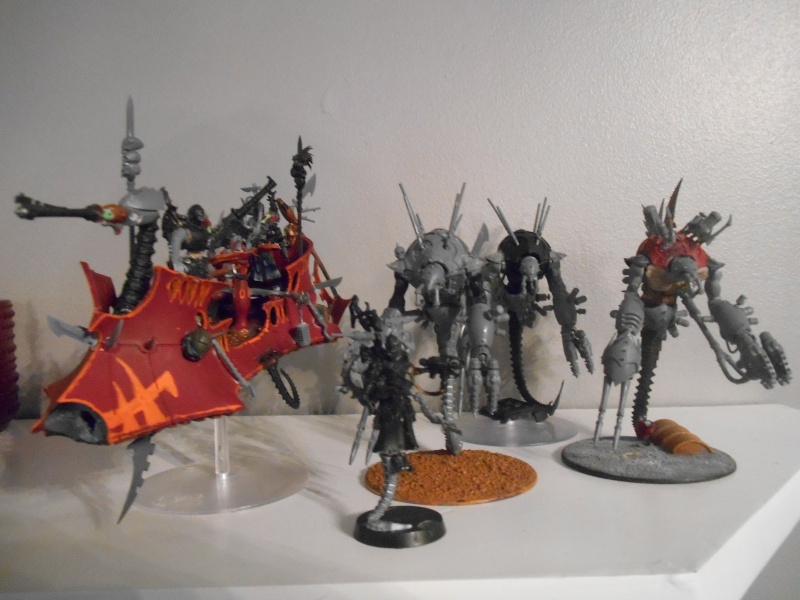 So there they are atm. Please tell me what you think! All C&C is welcome!
Next time I'll be tangeling with some Grotesques!