An update from my Agony Engines thread which I've copied across as the two are inherently linked....
Progress is being made and two of my Agony Engines near completion, but before the pictures of them I'm not sure if the Moros has ever actually been posted, but as I've had it for a while now I thought I should probably give him some screen time. Firstly a disclaimer, the Moros is not my own creation I saw the model on Ebay and knew it was a perfect counts-as-Talos that then fell into my germinating Agony Engines idea and became the Moros.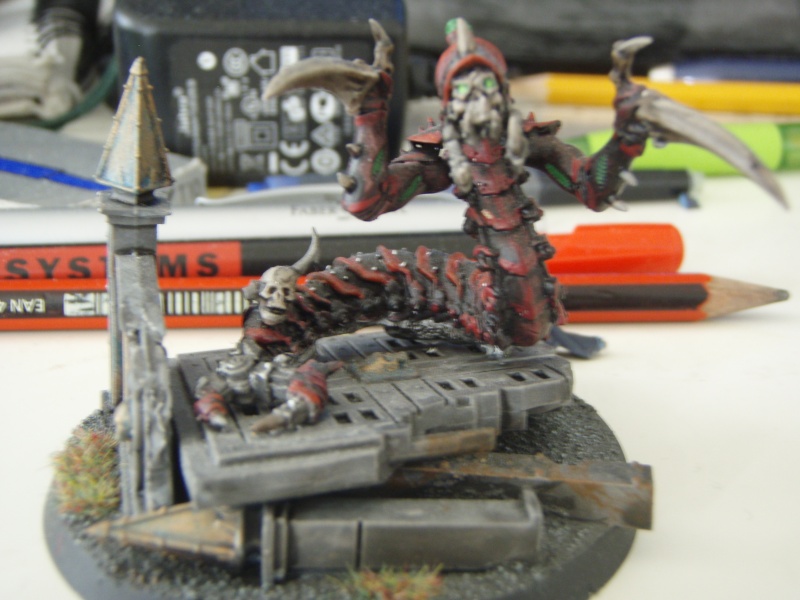 And now for the work in progress but nearly completed Agony Engines, and a couple of extra 'teaser' shots.
Firstly the Atropos - Termination Engine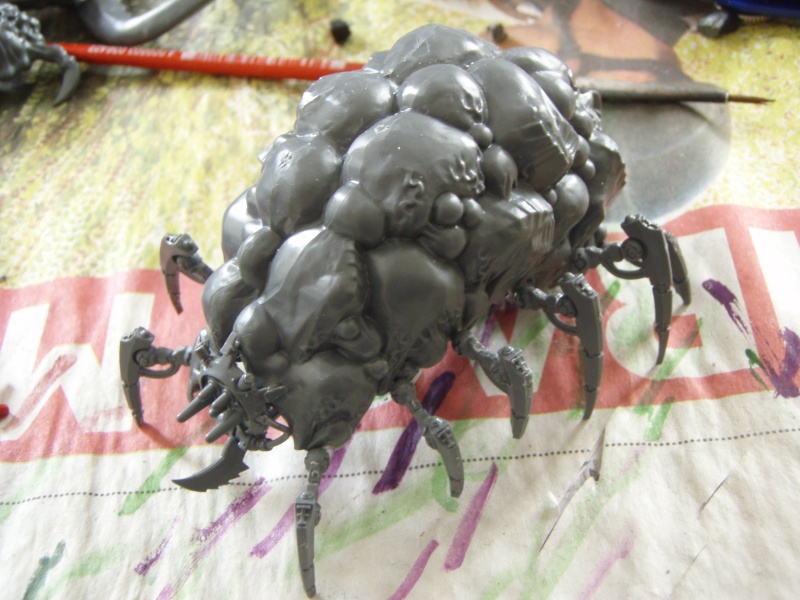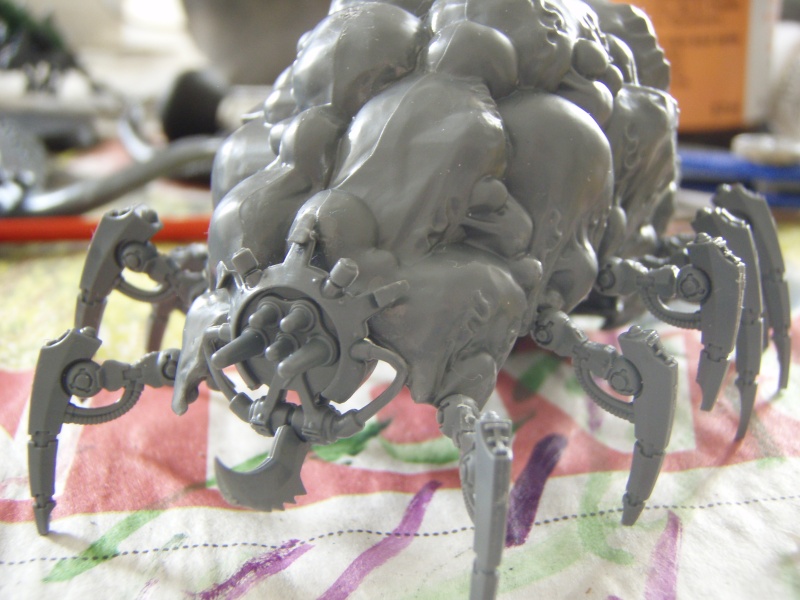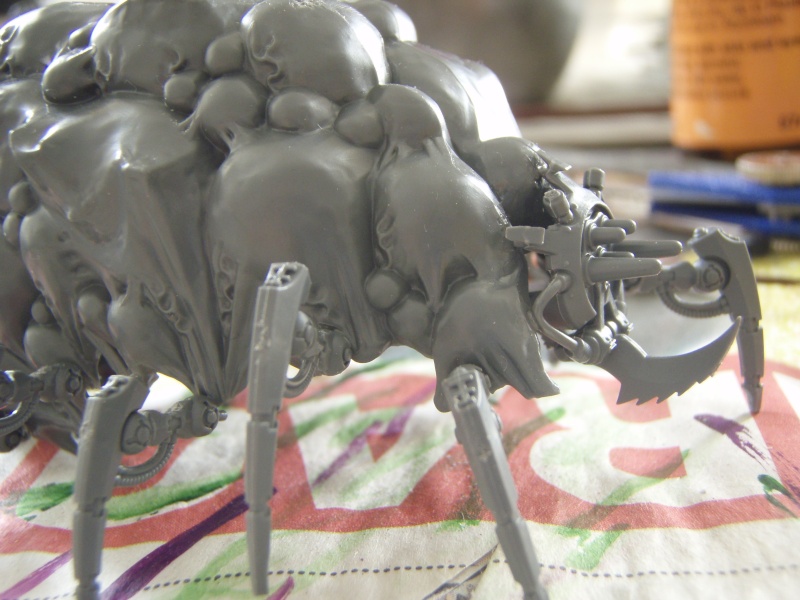 Evidence of the continued power of simply turning bits upside-down!
And the Minos - Control Engine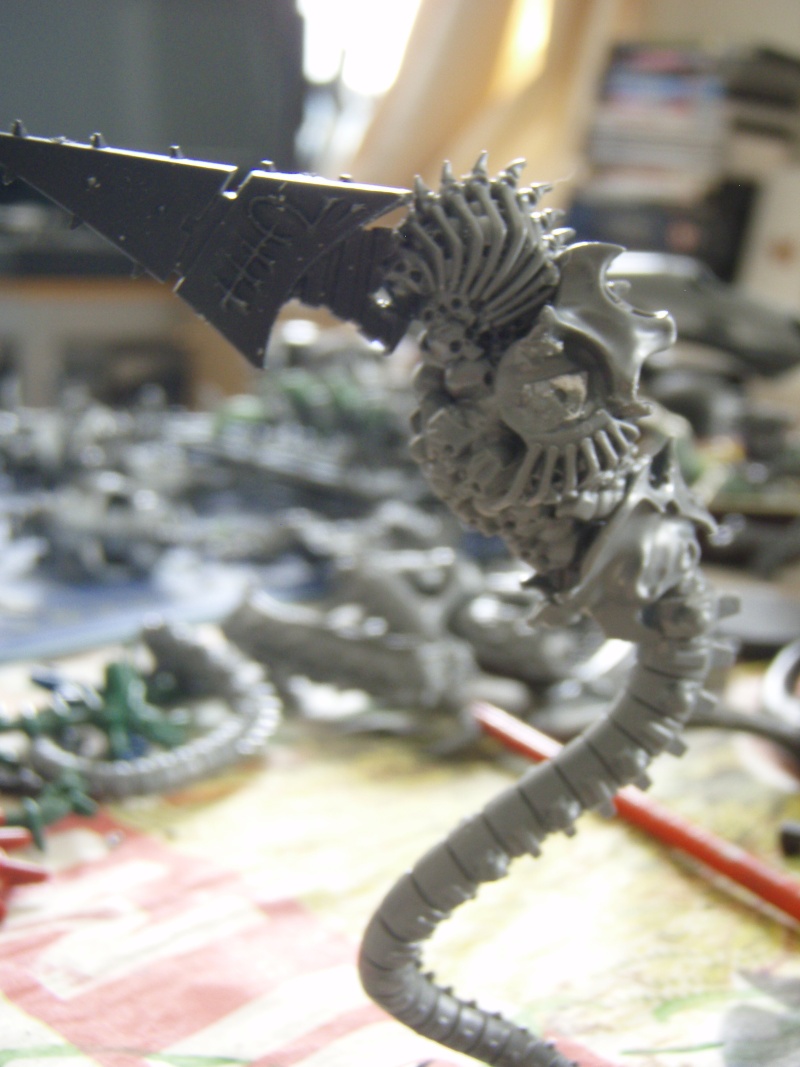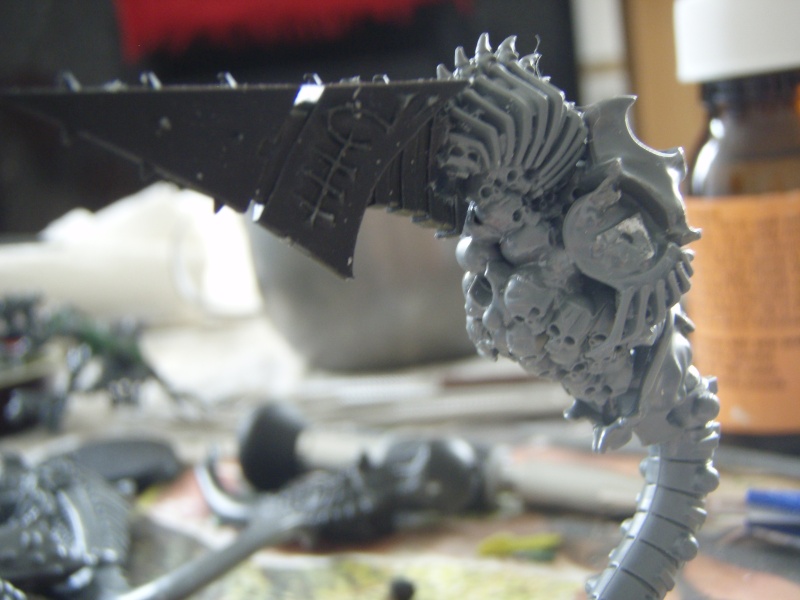 I'm going to use the skeletal chest piece once I've painted the bones underneath.
The Minos is still missing its arms and having looked at the Morghast model in it's partially built form I've realised that both the wing and arm sockets are potential options, I've ummed and arred and am now leaning towards the wing sockets, however I'd be intrigued to hear other people's thoughts on the arm placement.
Option 1 (Wing Socket):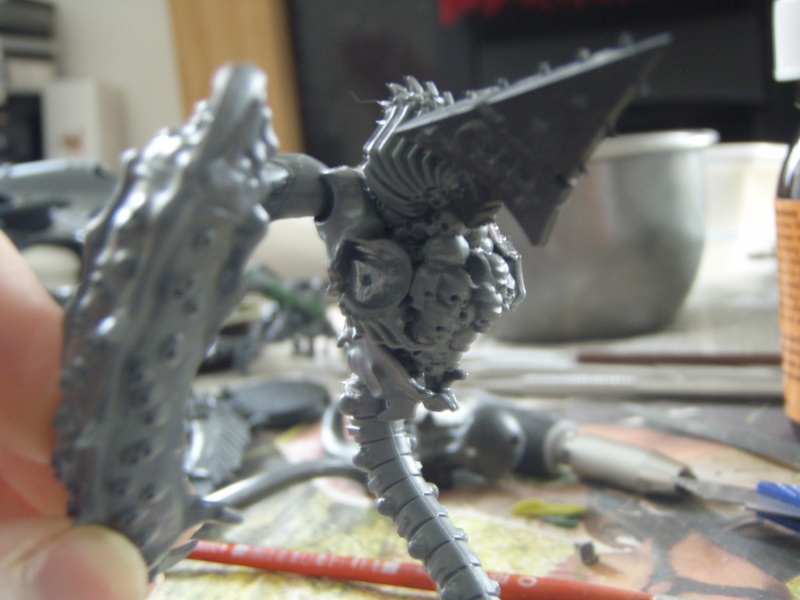 Option 2 (Arm Socket):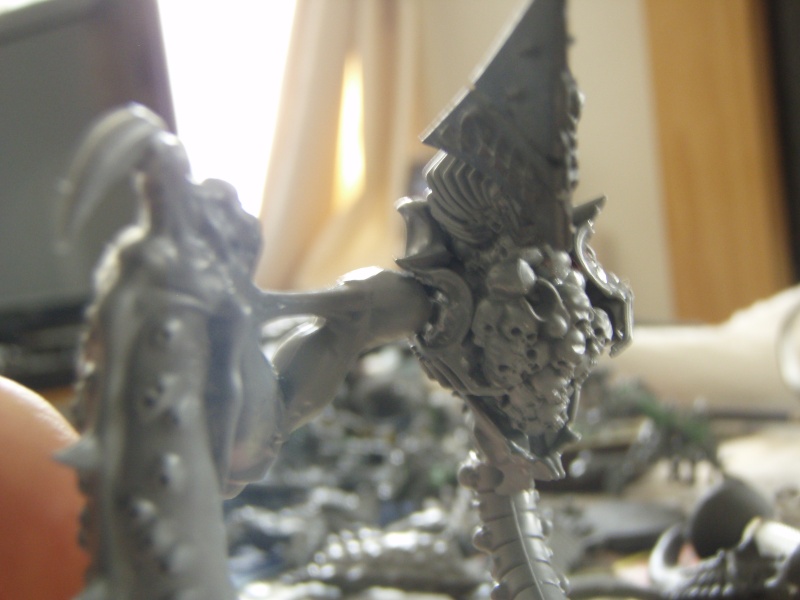 Thoughts?
And then some pictures of something else I'm working on, technically not an Agony Engine but about the same size, and will be used as such hence the inclusion, I've referenced it before, any guesses?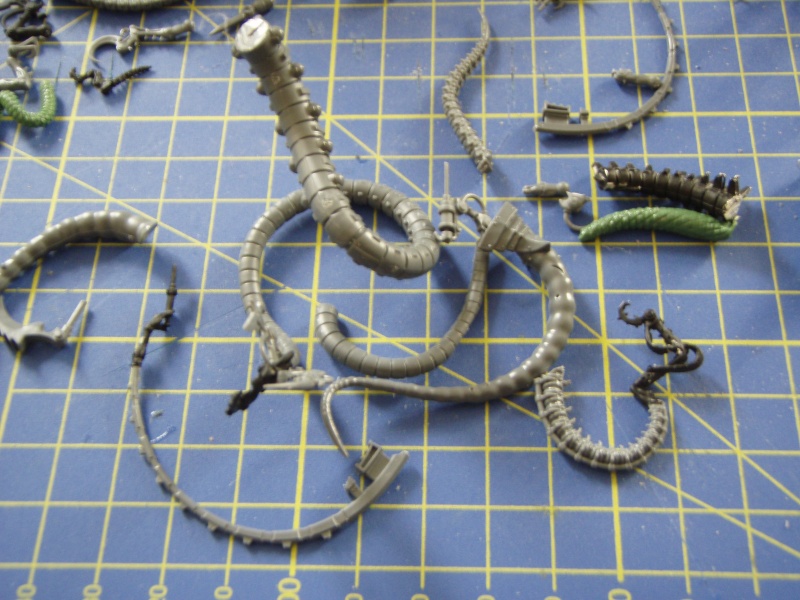 And a closing shot of the madness that is my work bench!