Greetings Denizens,
This post is long overdue (5 years, by my estimation!) and a big step for me personally as I look to put my Kabal on display for all of you adorable deplorables.  I've been a long time lurker of the site and am anxious and excited to post content (finally).  Having always been attracted to the astetics of the DE range, I was quickly smitten by their sinister and surreal fluff.  What started as a modeling hobby quickly grew into a passion for all things Dark Eldar.  All that being said, most of the painted models seen below were my initial attempts at establishing a scheme, working through some techniques and developing my "skill" as a painter.  They were completed nearly 5 years ago.  Due to a recent relocation for work, I have connected with people that I have been told qualify as "friends"(?) and I have been really enjoying learning the actual game in recent weeks.  Anyways, with recent newfound motivation to expand the army I have decided to throw my projects (read: ramblings) up for the Dark City to critique and comment on.  So enough with me and onto the models...
The Kabal color scheme is metallic black with teal edging. The base Kabalite armor and vehicle plating is achieved with an Abaddon Black/ Warplock Bronze mix. Below is an example against a primed witch model.  Its a subtle metallic undertone but in the right light,
its very striking (hard to photograph, unfortunately).
 The edging is a Sotek Green/ White Scar mix with a lighter highlight on each pass.  The accents are done in Runelord Brass and Genestealer Purple.  There is also an average attempt at some freehand painting of the kabal's insignia visible on the Raider.
 The tone of the Kabal is (without getting into too much fluff of the army - perhaps i'll post that elsewhere should there be interest for it) regal and/or noble...remnants of the houses and bloodlines long since forgotten from the fall.  The scheme is intended to look tarnished or tainted, as those who reside in Commorragh are themselves, tarnished and tainted from their once noble and innocent origins.  That nobility, long faded, is hopefully reflected in the meticulous maintenance and ornate designs of the Kabal's colors (I mean, we are kinda the OG's of vanity after-all, right?).
*Disclaimer* These following models are painted a bit "heavy" - they were the first models I painted over 4 years ago.  I have since seen discovered how using a wet pallet can vastly improved my edging subtlety and overall paint thickness.  I hope evidence of this "improvement" will be obvious on future models!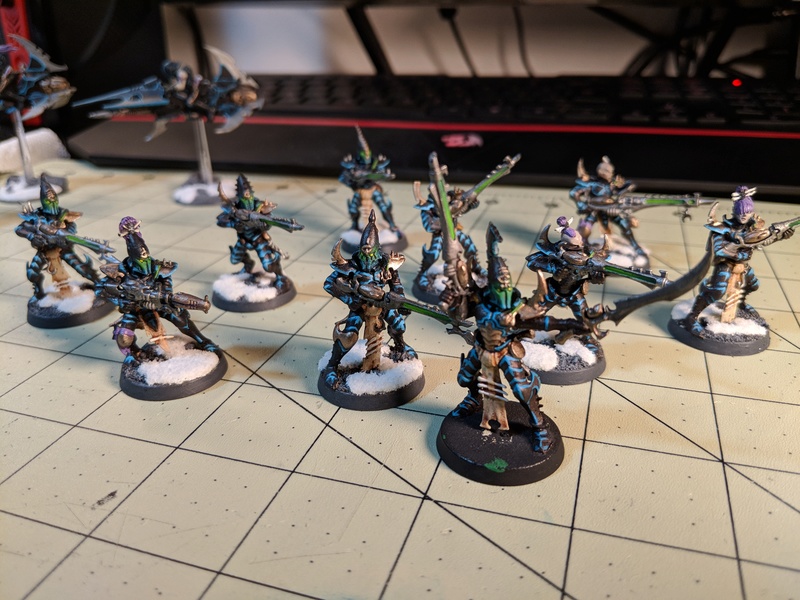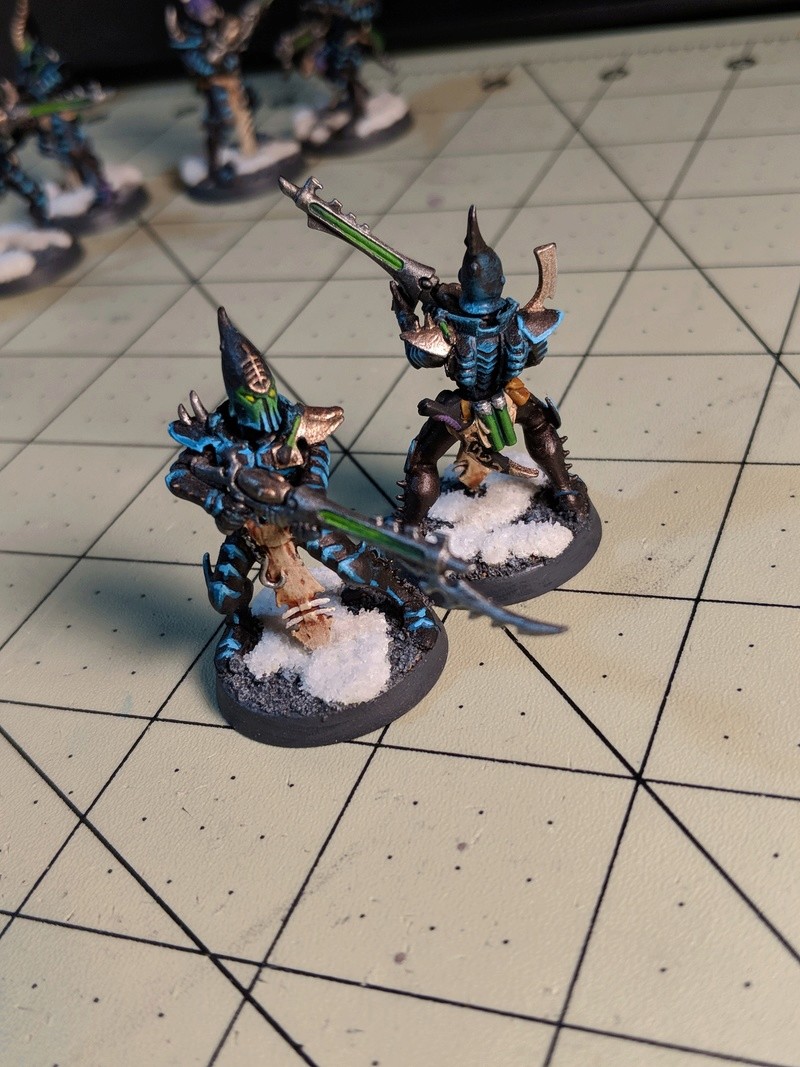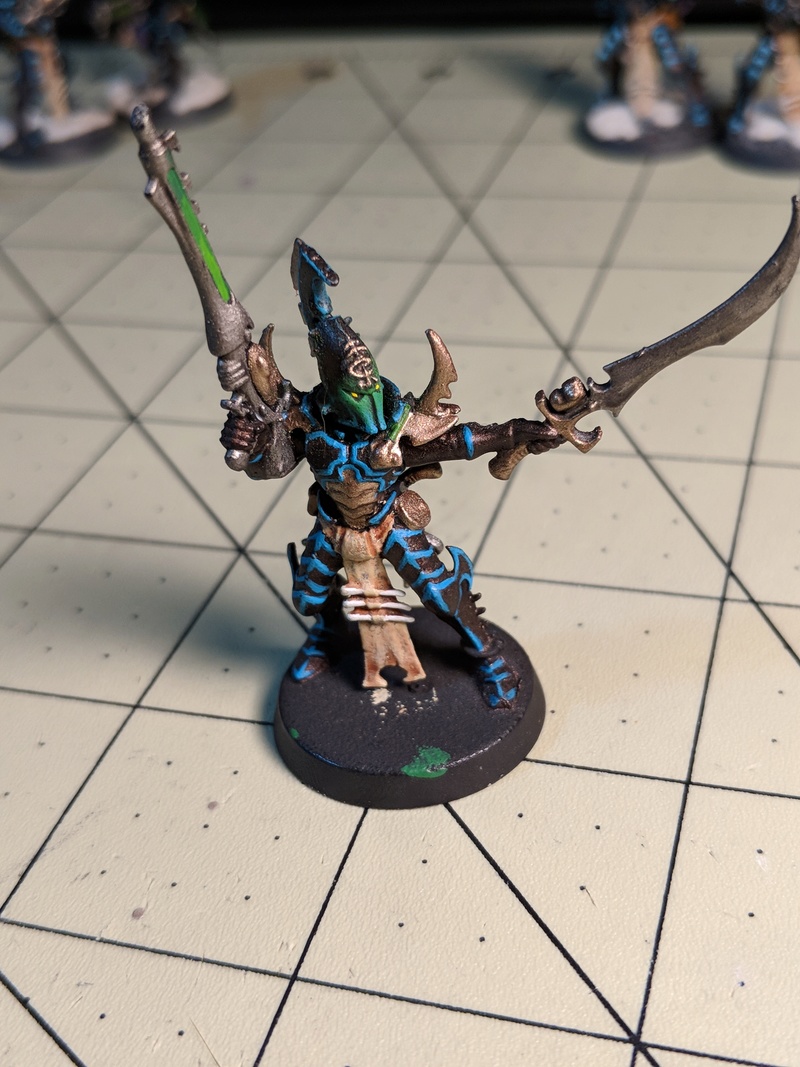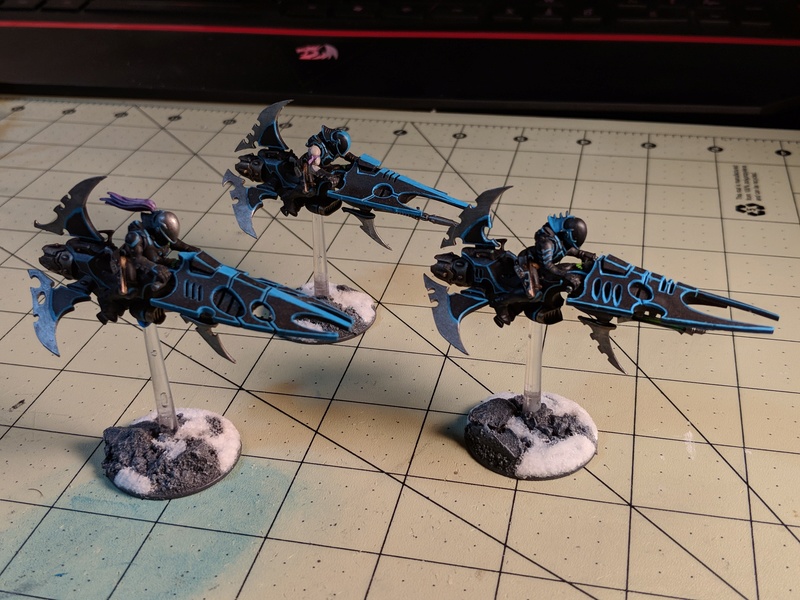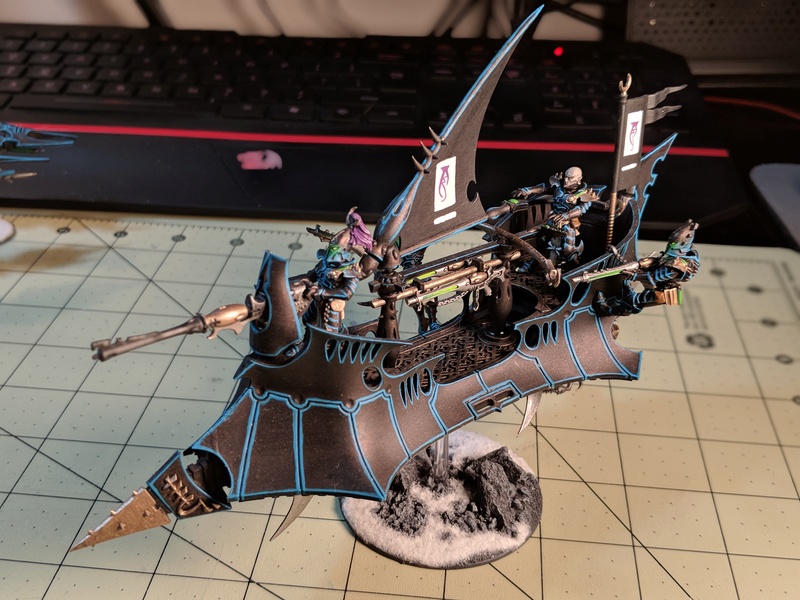 The following models consist of some light conversion work - as I am trying to add a little uniqueness to my army.  The first couple of photo's are of some Trueborn conversions.  Some modified shard carbines will act as "Blasters". Once painted appropriately I am hopeful that there will be a noticeable difference in these from the standard splinter rifle.  One may also notice the absence of helmets...I figured the elite of Commorragh also possess overwhelming vanity and hubris and what better way to show that than shedding potential protection.  Also, more Brass accents will be added to highlight their nobility and elevated social status amongst the inhabitants of The Dark City.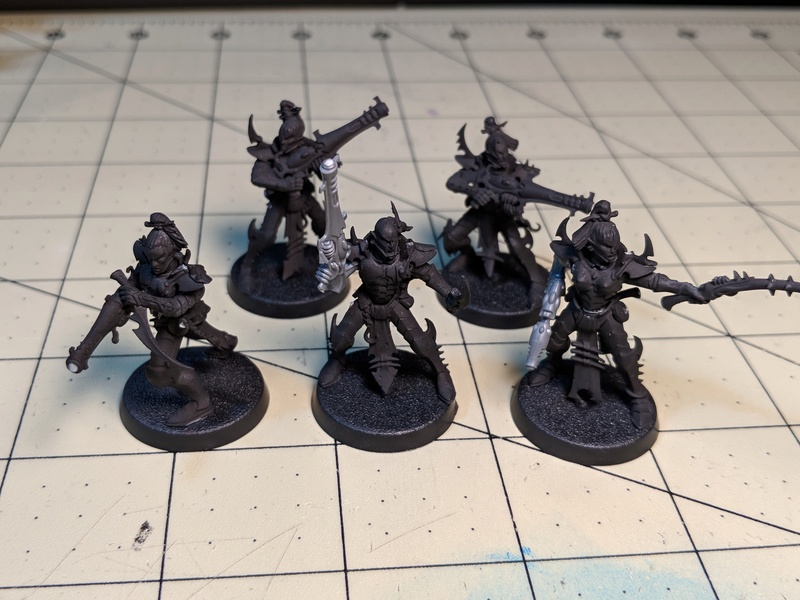 Finally, are two Archon models.  Without getting too fluffy - I've always loved the idea of the elite or noble getting roped up in the "gangs" of Commorragh, so I thought "why couldn't an Archon rise to power from the social status of Scourge?"  With that said, two brothers (to be named in a later fluff piece) have indeed risen from the ranks of hired guns to become prominent figures in the high spires of Commorragh.  The helms and weapons obviously stand out at current, but later, the addition of the signature scourge wings will be added.  The Archons have also been re-based on 32mm stands to better separate them from other units.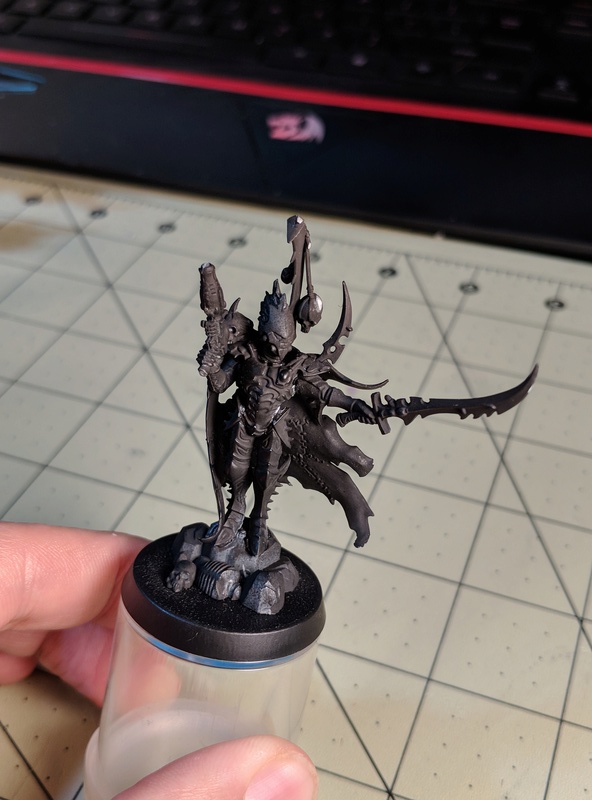 So that's it for now...Please feel free to comment and critique as much as you would like - as all feedback is welcomed and appreciated.  We have some truly gifted painters/conversion artists in this community and I am honored to share the same venue of expression! (sorry if that last bit was a little "Emperor-y"...I'm new.)