So, I thought to myself that I wanna be someone and thus decided to start this. I have no focus what so ever and got 3 armies that I paint simultaneously. So the uppdates will probably be 1/3 of what I really paint (Assuming Im not allowed to post anything but Eldar here).
Another thing that comes with lack of focus is that I'll probably change colour a couple of times before my army looks like a rainbow and I have to start all over again. (Thus the name, damange control from the get got... Jk, I'll probably change name aswell so w/e).
I started warhammering for little less than a year ago so I'd love some advice from the more established Archons/Succubus/artistic slaves. Atleast until this log reaches 30 pages, from the on every hint of advice will be met with hostility in the form of me stealing your slaves and roasting your Scurges to protect my then-found pride and arrogance. But until then, feel free.
My plan is to later add a Harlequin group and some Corsairs to complete my fab Eldar army in all the colours of the rainbow. But that's a project way down the line.
But here are some of the things I've been working on today.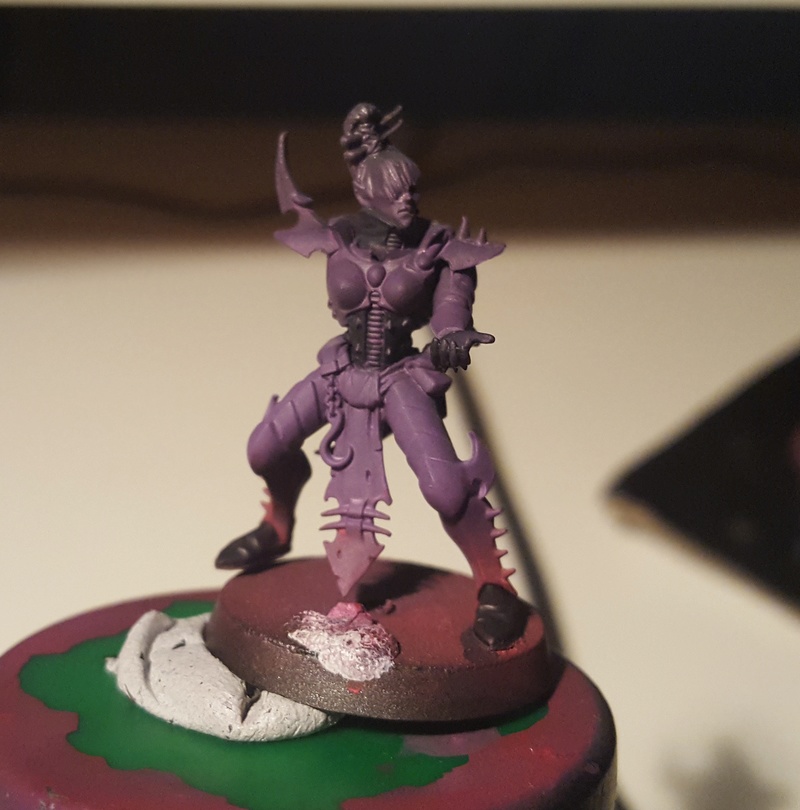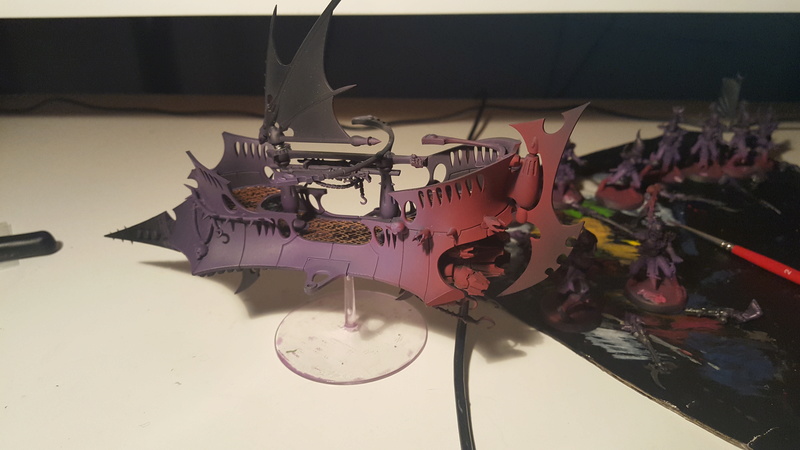 And here are samples from my two Wrack units. Not even these are done and the skinny one was from my first DE box. Just so you know what kind of pace we're moving along here.