The Big Push
Hey guys, I put off making this post because I got a lot done over Christmas but nothing was really complete and you've seen plenty of WIP shots.  Last weekend I realised that I getting close to the finish line so I spent almost the entire weekend painting.
I'm pleased to report that the Veiled Path project is now complete - image dump inbound!
So here's the voidweaver for starters: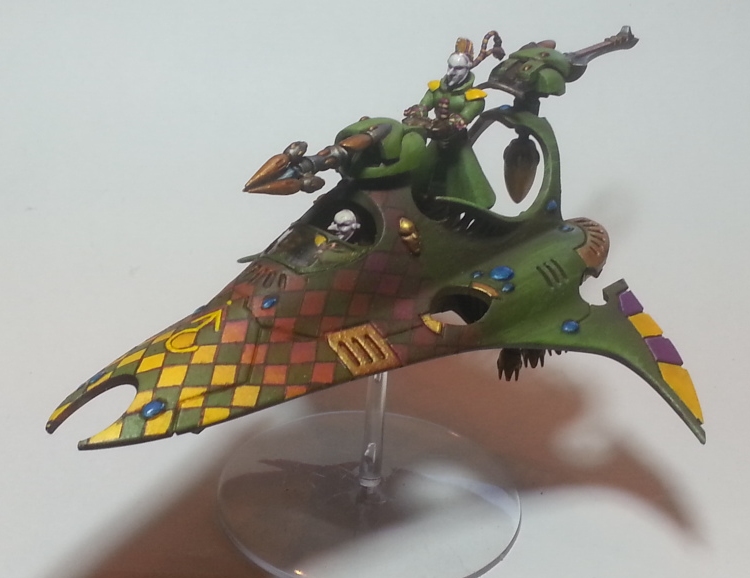 And the skyweavers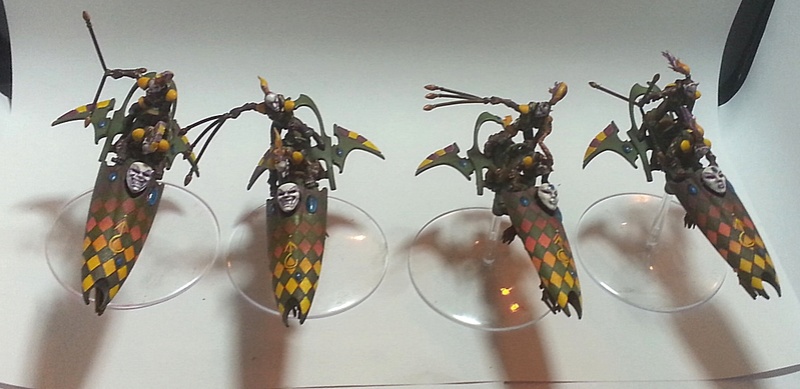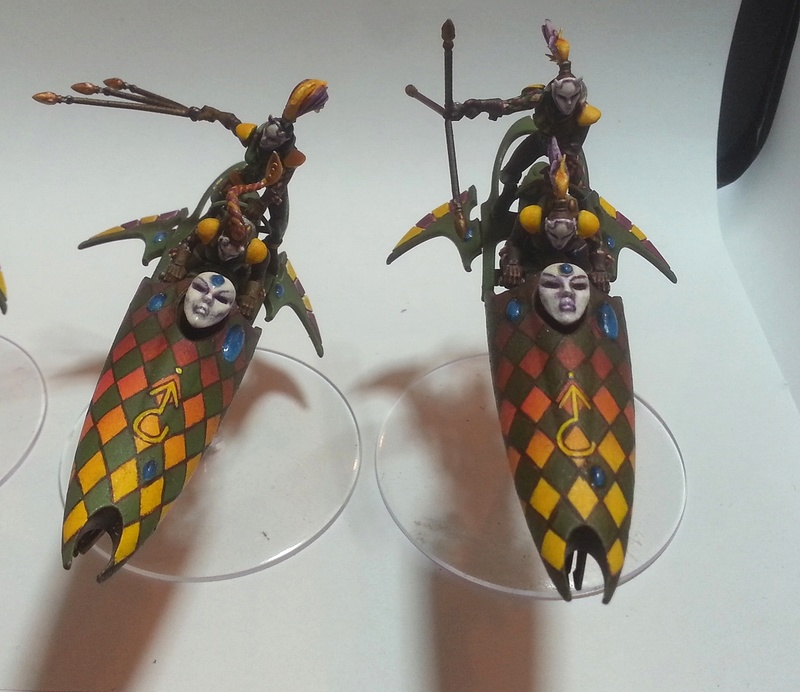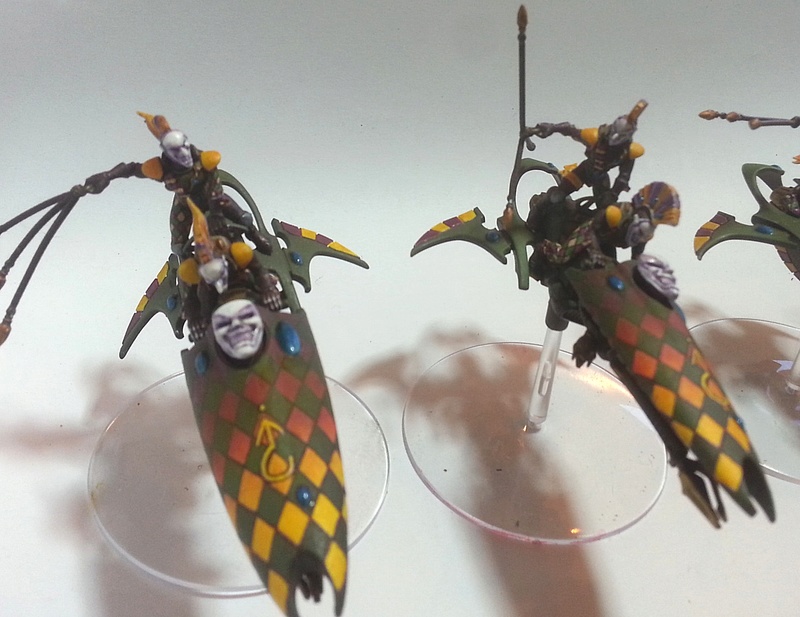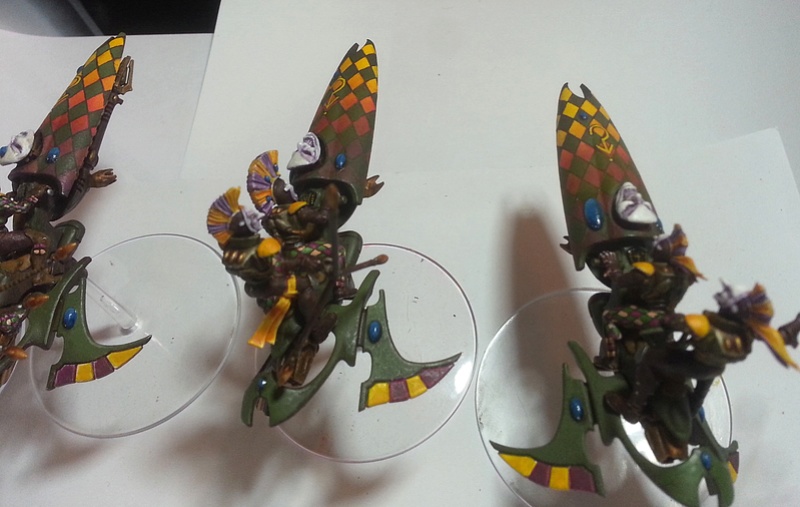 Here are the troupes.  I went the extra mile and added the shoulder pads for the light, twilight and dark squads markings.  I also coloured the edge of their bases to help avoid the general mess that happens in close combats.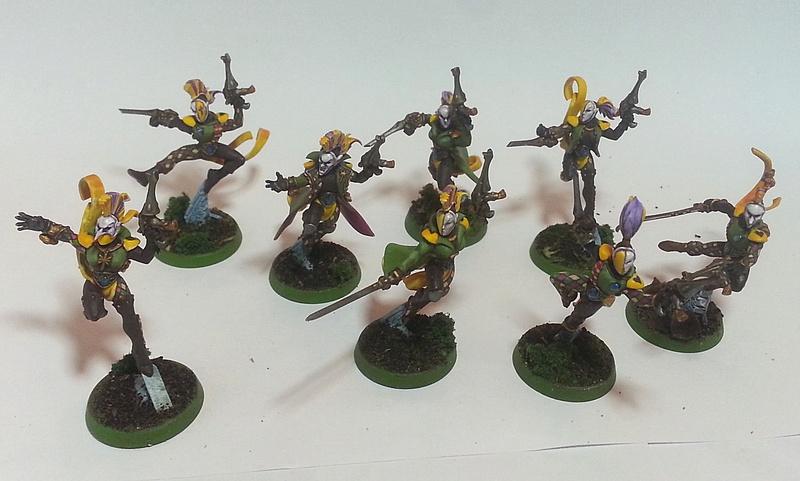 Now for some models you've not seen with paint on:
First off the death jesters, note I'm still using a Studio McVey model for the spectre because I don't have a good death jester option atm.  I'm aiming to pick up the old sculpt from fleabay at some point but prices are a bit steep right now.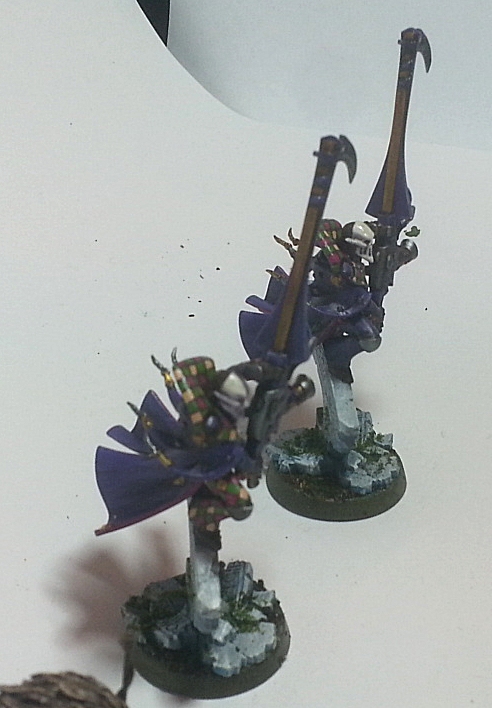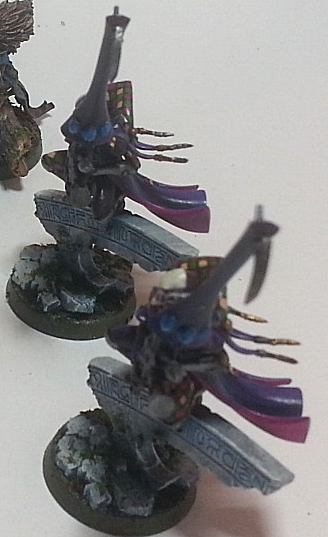 Here's the Solitaire.   I don't think I've posted any pictures of him.  It was one of the first harlequin models I painted and I never really liked how he turned out.  Originally he just had a motley coat and brown legs.  I switched it up to give him a fade effect on his coat which I like a lot more, it's now a dark black/brown leather fading out to the green motley/shadowfield effect (enhanced with extra greenstuff diamonds!).  I shifted the motley to his leg and collar.  I remember really struggling to do the coat but breezed these simple sections.  I guess I'm proficient at tiny diamonds now - 'yay'?!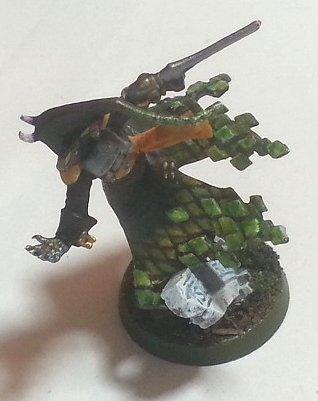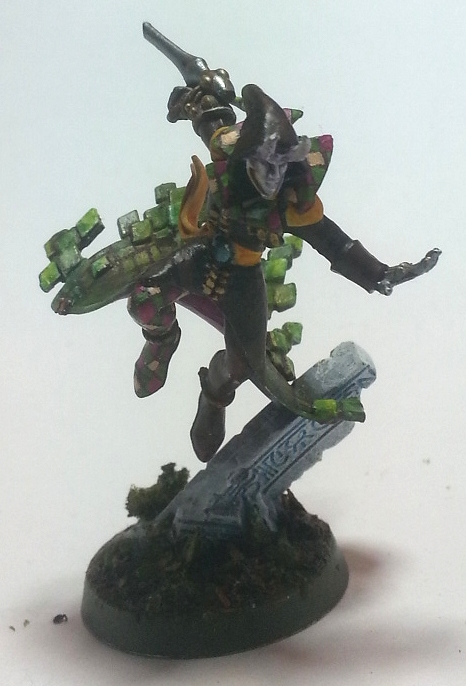 These are my solitaire conversions.  I see very little point plumping for the GW sculpts because these are such an easy conversion - especially for us DE players with plenty of the masked helms spare.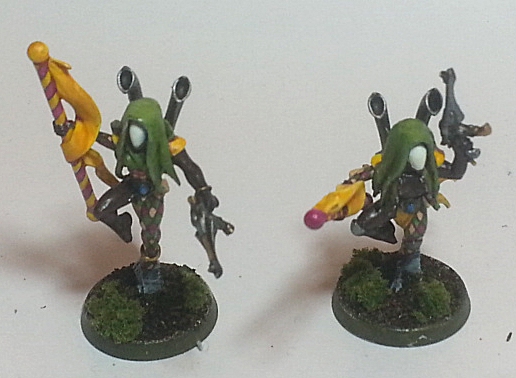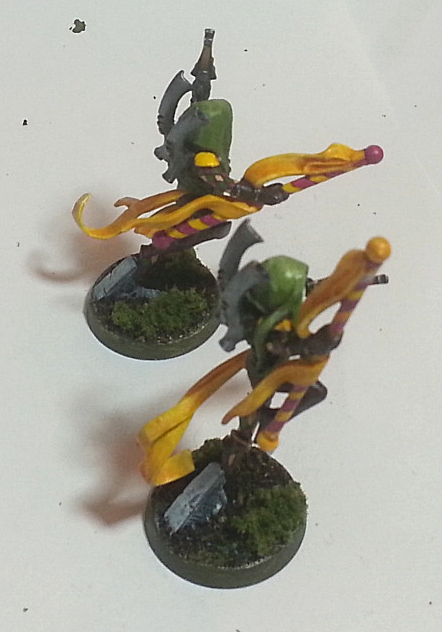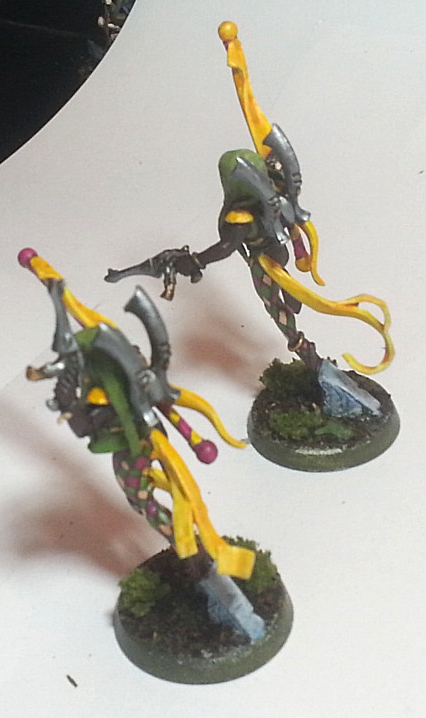 And finally the big guy - Eldrad himself (*heroic pose time*)!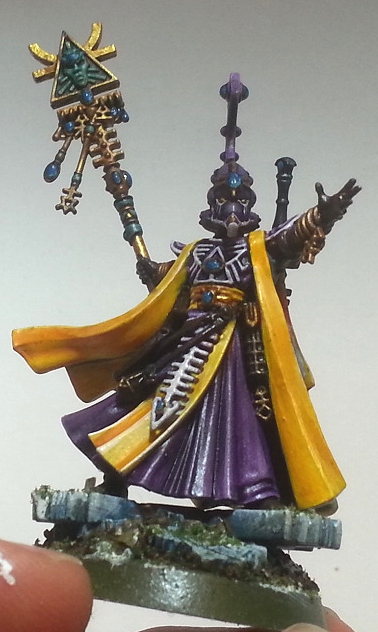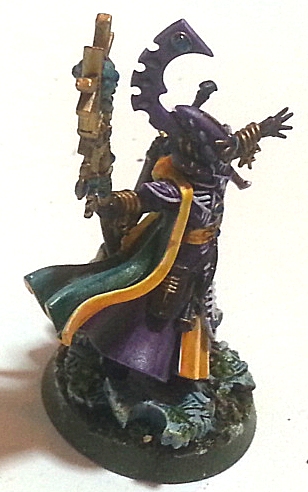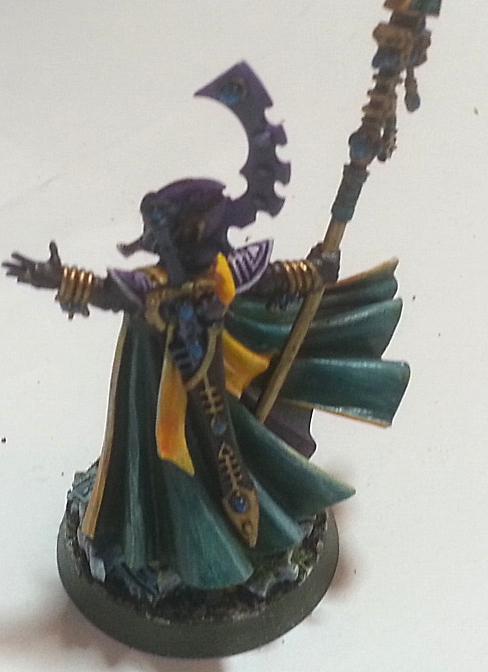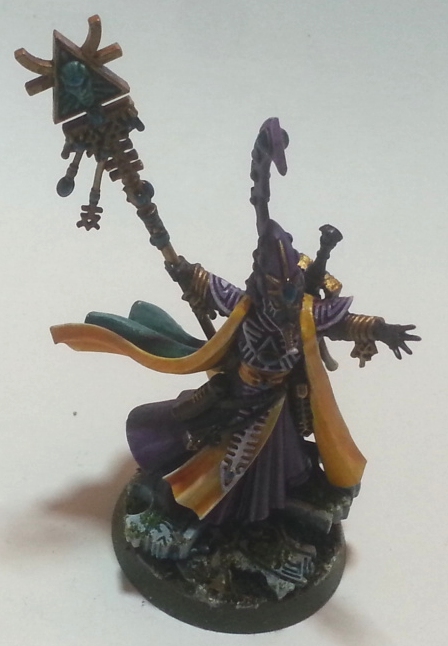 Some of the shots didn't quite come out right with slightly off lighting and focus.  I might reshoot a few when it's bright outside, but this will probably be the semi-final post for this plog.  If you'd like to see a different angle on any model just drop a message, I'm happy to take extras.  I'll probably put my favourite pics from the project up on the first post since the shots on that post are really ropey and it would be nice to turn it into a plog summary.
Thanks for all the comments and feedback it's been great motivation.  Painting tiny diamonds on space elves didn't always seem like the best way to spend an evening and having progress be public helped keep things on track.
So what's next? My next project is to make some scenery to go with this army. I've found LoS blocking terrain has been a bit sparse in a few recent games with DE as well as with these guys. Of course buildings are the best for this but storing lots of 28mm scale buildings is a pain and fighting in a city all the time doesn't feel so great. I have a plan on how to make some really cool scenery that'll fit in with the look of this force and also be really easy to store. I'm not sure when I'll get around to doing it but watch this space...