Been lurking a bit for ideas and posting from time to time. I figured it was time for me to start a Project Log as I have a lot of models to assemble and paint. As time allows I'll post more photos.
Finished Grotesque. 1 of 2 finished. Working on the rest at the moment.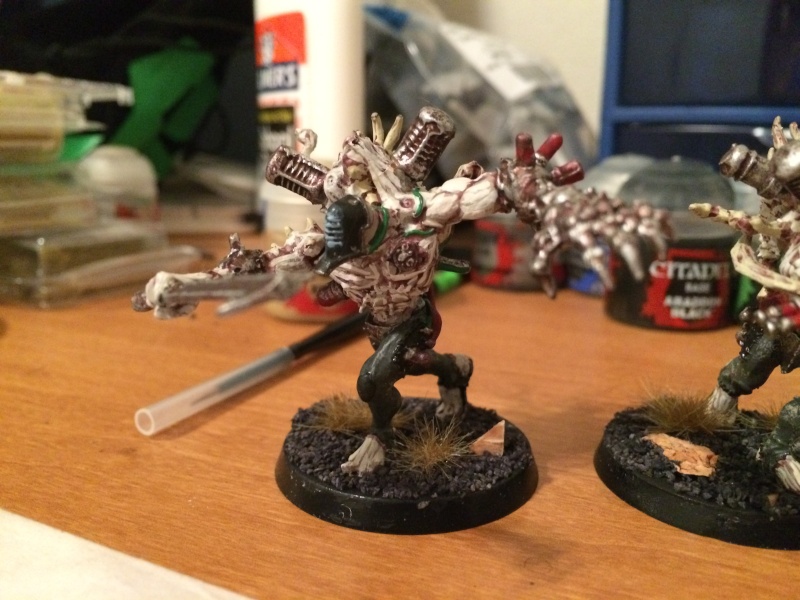 My First Razorwing - need to do the base still.