I'm back!
And I've found a new powerful weapon in our hands that I didn't knew about before: the Shock Prow!!!!!
I was just reading 7th edition rules before playing again with my beloved dark kin and their new codex. There's two things I always do when reading manuals: 1) fall asleep like grandpa Simpson and 2) search for new tactical tools and gambits to exploit...
And in the Tank Shock descrition, there it is stated how units are forced to move out from a Tank Shocking vehicle that ends his move above said unit, and there it says that models which cannot move staying at least1" away from the vehicle AND staying on the board AND mantaining unit coherence, are removed from play without any save. Woooot! If we add that no movement is allowed through friendly models or less than 1" away from enemy models, then we have a nasty way to decimate and even finish non-vehicle units.
Well, we and every army with Tank Shock. But DE Raiders offer better mobility to prepare a Tank Shock Trap (they're skimmers after all) and their shape allows them to perform well while moving through -and bloodily over- the enemy lines. And last: we have the WWP. BUT FIRST LETS GET STARTED
INSTRUCTIONS AND TIPS FOR THE. CRUNCH!!!! MOVE
- To crunch models (remove them without saves, FnP remains available), Tank Shock them finishing your move above the models you want to erase, so that you force breaking up unit coherency or impeding them to move because of near friendly/enemy units and/or table edge/impassable terrain.
- You may need to prepare your Crunch!!!! move  by moving other vehicles/units in a proper way to force models to be displaced were you want in order to achieve said conditions.
- You may need to make multiple Tank Shocks to a achieve a proper Crunch!!!! move. It risks two or more Death orGlory attacks to be surpased. I recommend just two, three wont be necessary if you have a third wall or unit to press the unit against.
- Take into account the best weapons available for a Death or Glory! attack in response to your Tank Shock, calculate the odds of failure in order to prepare a backup Tank Shock or not try it at all. Risk vs opportunity against dangerous/valuable/tough-as-nails targets must be weighed.
- Units that fall back against Tank Shock won't be crushed but will become inoffensive.
- It works with near invulnerable units like seer councils or Invisibility Deathstars.
- Remember take some backup Raiders with Shock Prow or Venoms with Chain Snares (valuable against Death or Glory for their 5++!).
- Fearless becomes a handicap for units against this (which is great). This could help you to mitigate their invulnerability against your Fear grenades or Fear bomb (TGL+AoP+armour of misery etc).
- Use your WWP raider or units as part of the "bread" or wall to enclose target units.
- IMPORTANT If you think this move is not just legal - I made sure myself but you're free to reread the rules involved (see below) -, but fluffy and fun to have as a resource in all battles, spread the word (or link here). It's not an Ace you keep for yourself, that'd be cheating!
Example #1:
Some WG on the board...
Image1
I used them but imagine they may be anything like termies, necron wraiths or a seer council, or someone you'd like to splat under your car in real life. They are in a standard formation in this case (could be 2" away too... didnt measure, too lazy).
So you are less than 12" away with your gunboats because splinter racks or only by chance, or just because you were in the (murderous) mood and wanted to try if this could work and positioned the right way the last turn.
Image2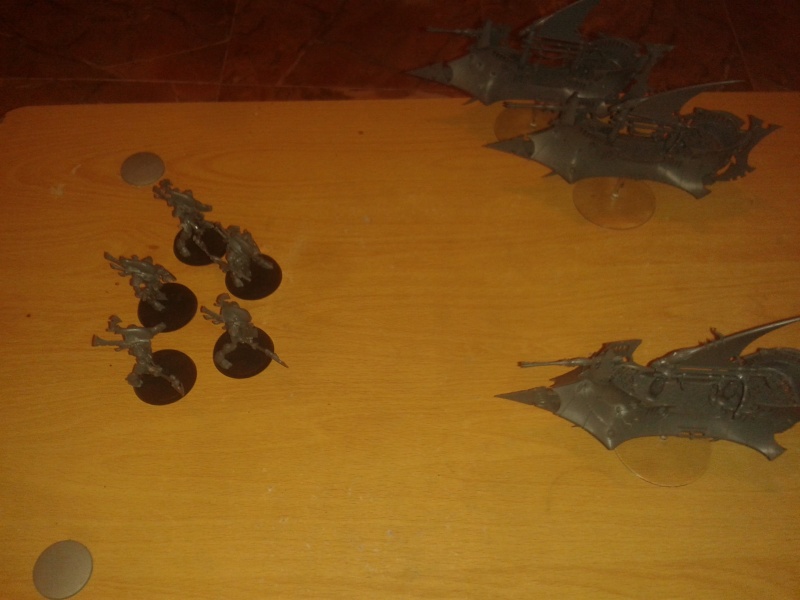 What you do with the first raiders (the bread in the burguer) is this...
Image3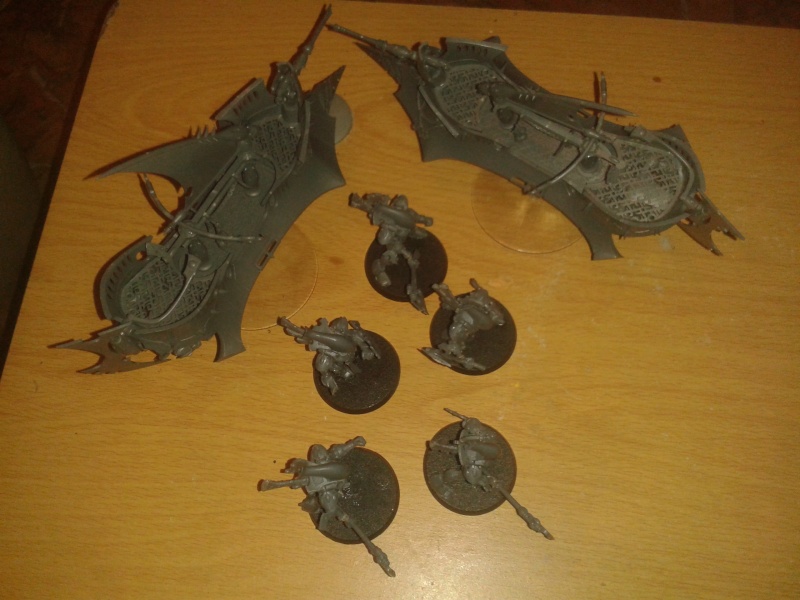 And here comes the meat...
Image4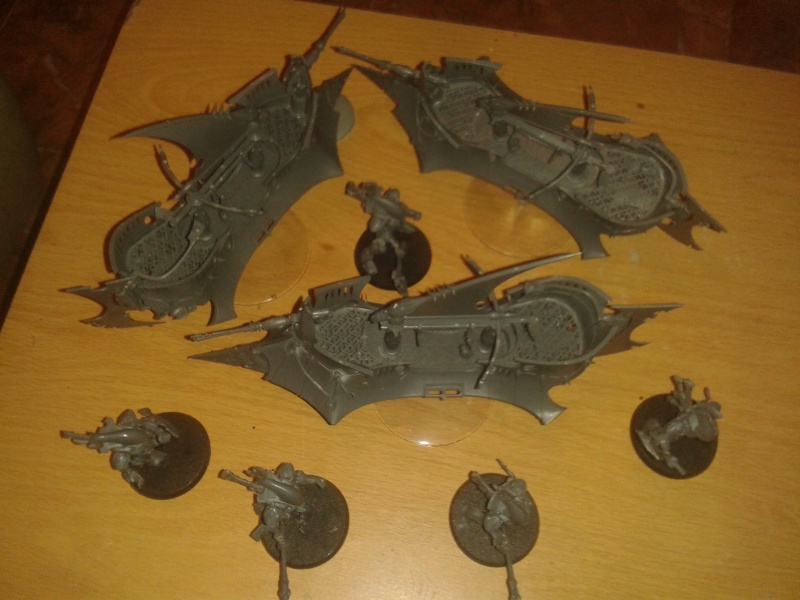 Notice that I left one of them out of the way of my tank shock, protected by the "bread". The rest are now out of unit coherence with him, and rules wise, they become ketchup.
Image 5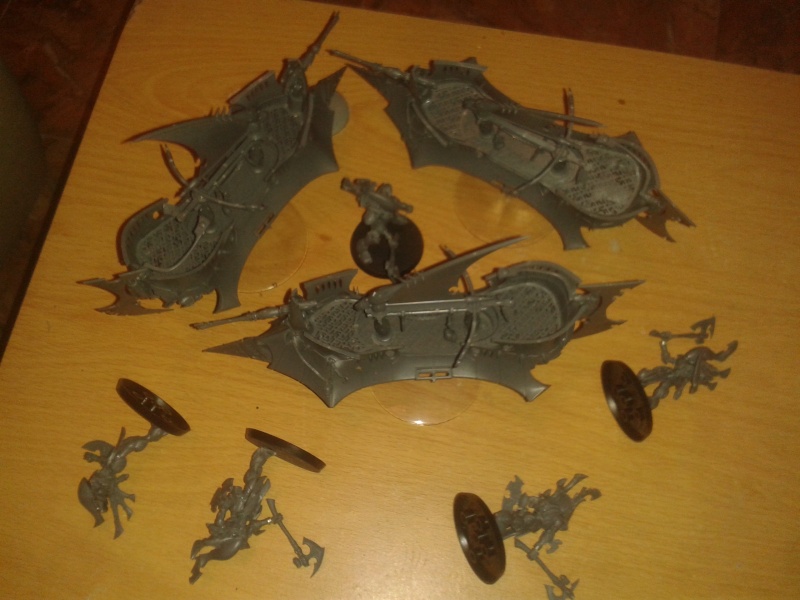 Example #2!!!!!
Same kind of troop, different formation (straight line)
Image 1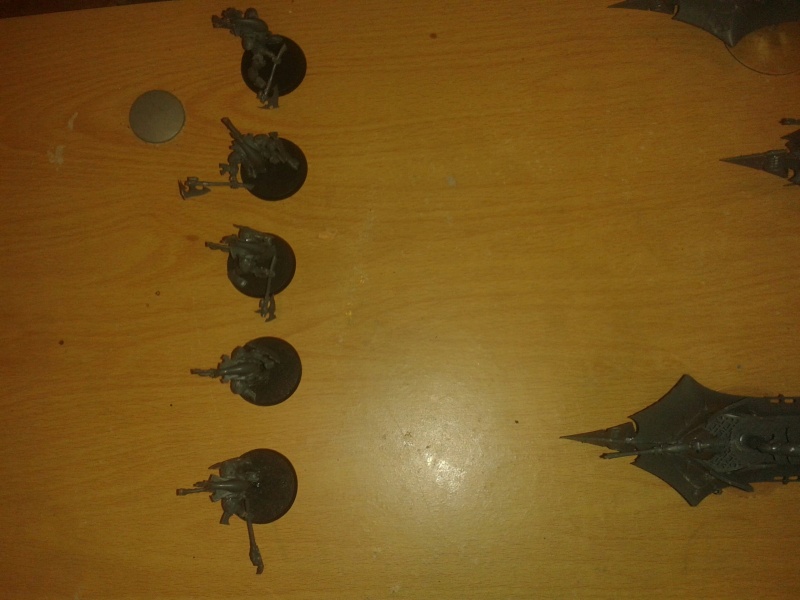 So you start by sandwiching the to-be-survivors (so yeah you can "snip" characters with your whole Raider. Imagine him as the  figurehead of your spaceboat, hee hee)
Image2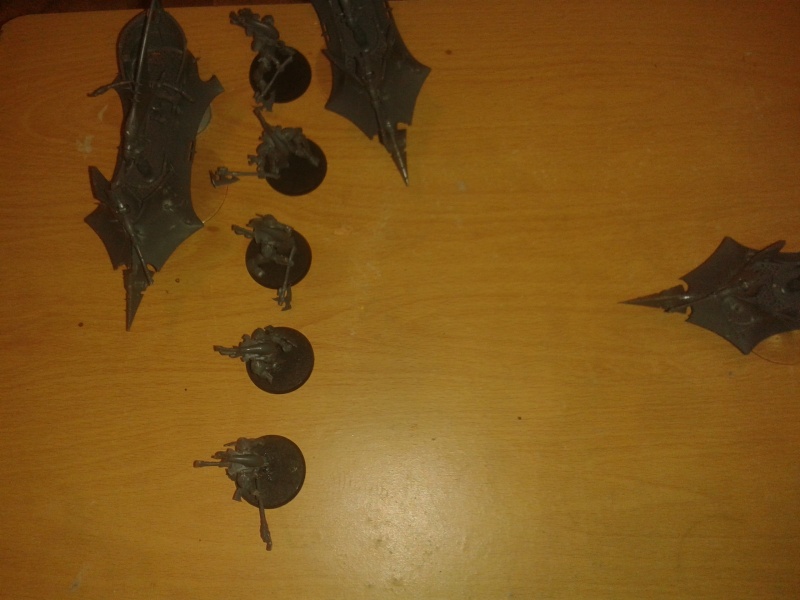 (Note: I could've positioned the models to leave just one protected by the "bread" raiders, but the raiders didnt fit into my improvised scenery so I left it this way as if they actually were near board edge)
And the funny move.
Image3
Again, displaced models that break coherency get impaled by your shock prow. Ouch. The ones out of coherence but not displaced are saved.
Image4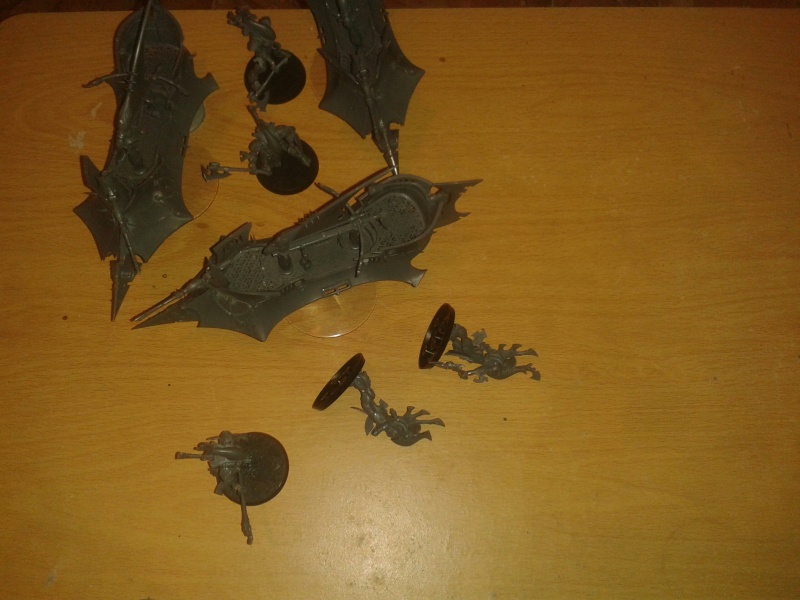 And here comes Johny!
Image 5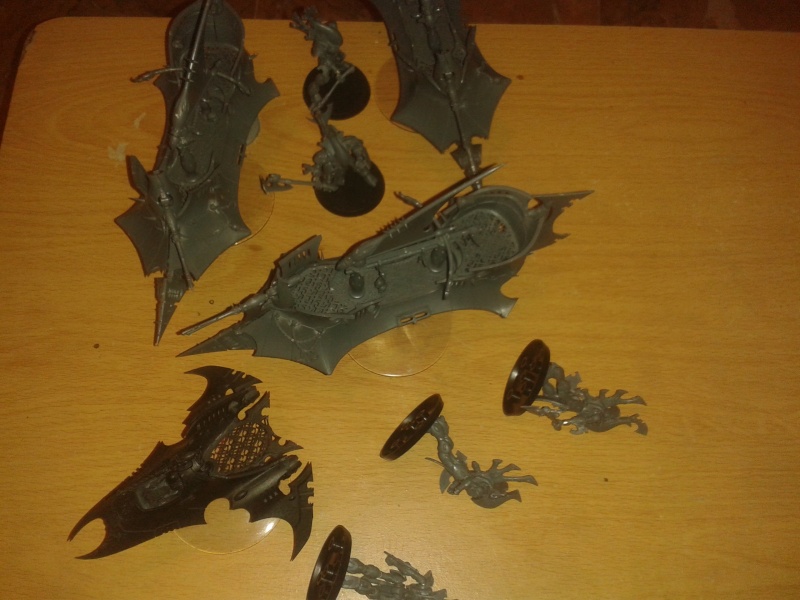 Example#3
So a unit deep stroke (is this the correct spelling for this?) between your lines. And they have a good inv save or whatever. Just run them over like you don't care. "Oops! Didn't see them! Oh, they had Invisibility and

 just got in my way? Not my fault then".
Image1
First you do the first two faces of the triangle..
Image2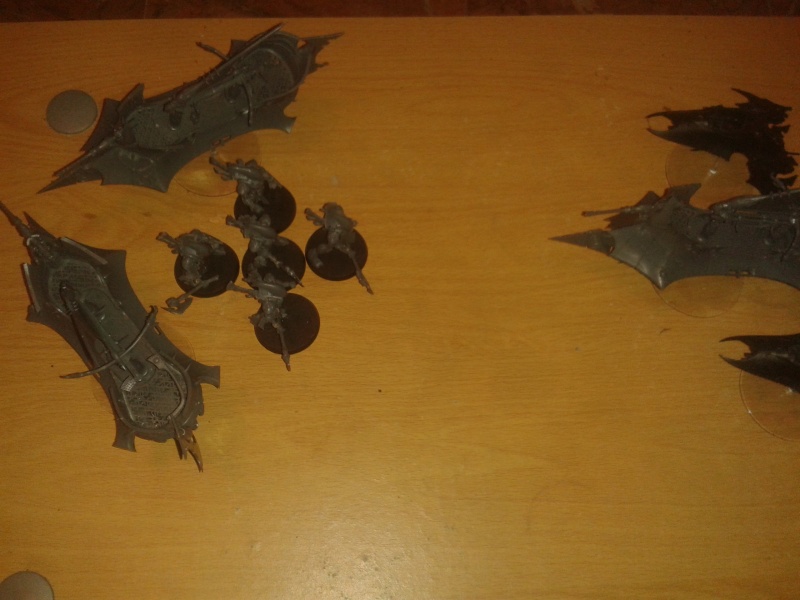 And then you...
Image3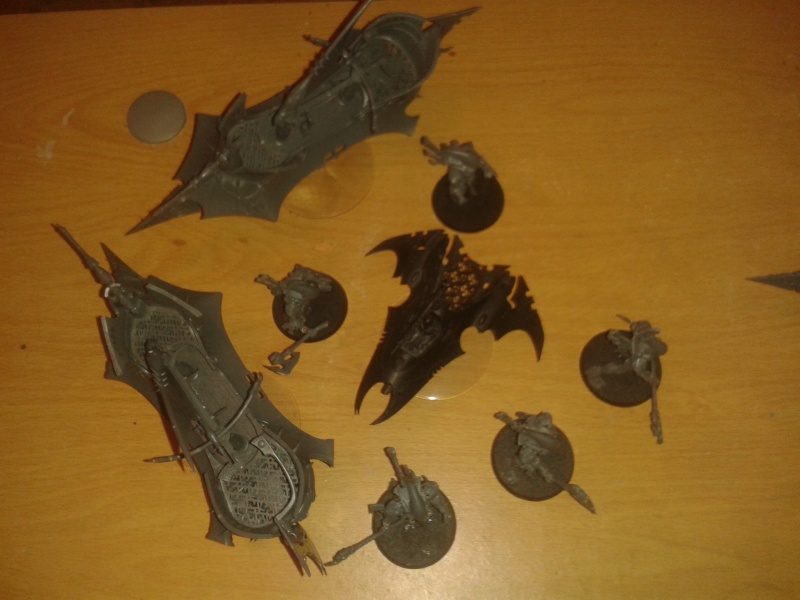 Chain snares!!!!!
Oh wait, they could stop the venom?
Image4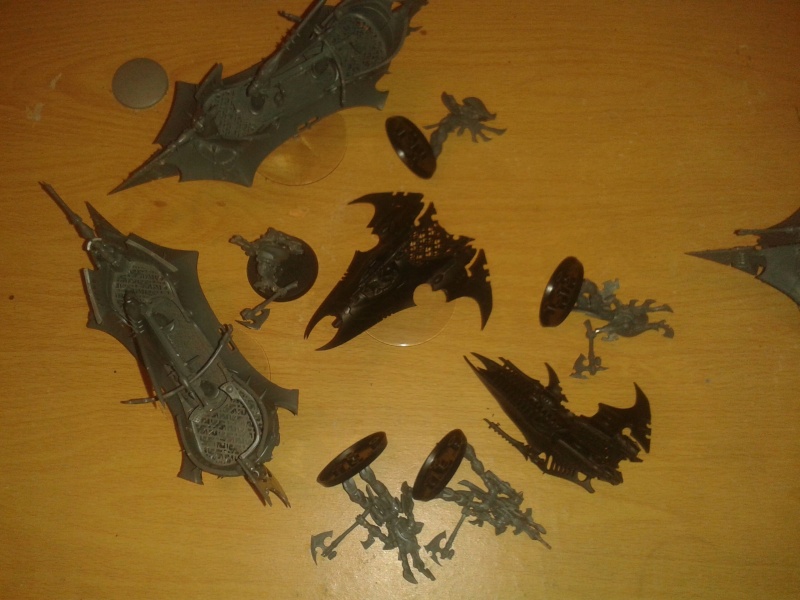 This is better. Totally worth it.
Ok I just realised this is much easier than I expected!!  Example #4!!
Here we see Asurmen in the worst possible unit formation...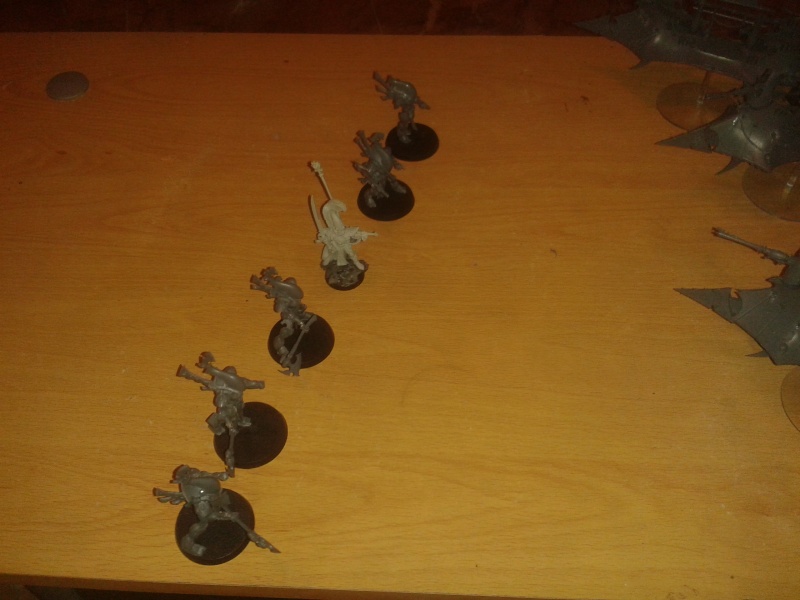 And with just one boat...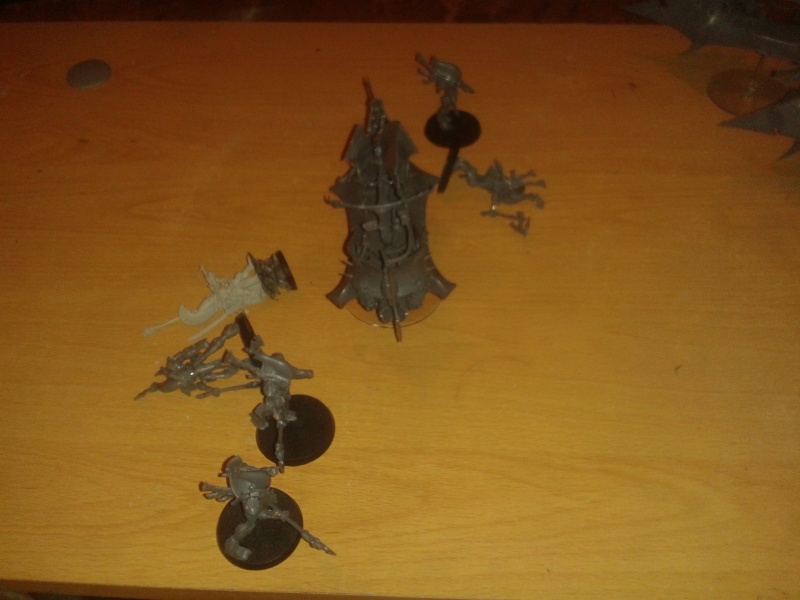 Basically, if you manage to divide the squad, the ones you run into are dead. With our slim boat, it should be easy to divide squads!!
What if they are in a more intelligent formation?
Then you need two raiders!
First...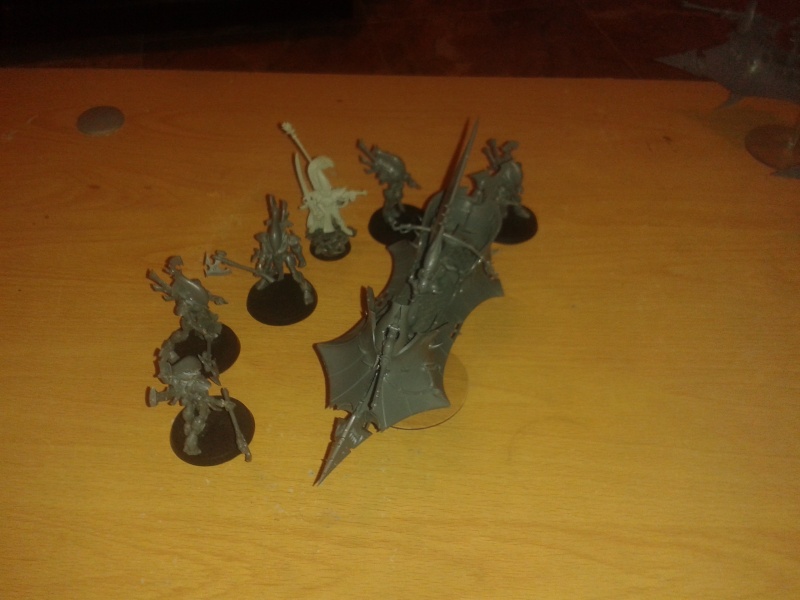 Second!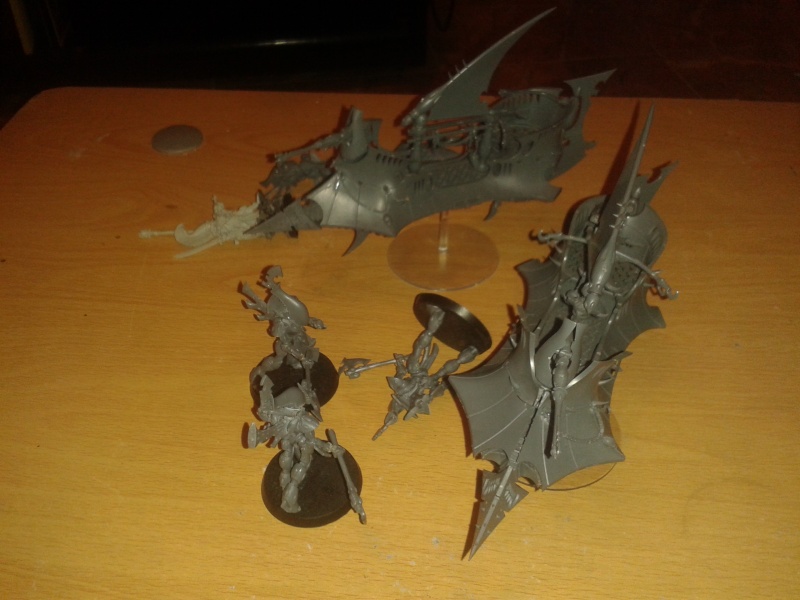 ... But thats 2 Death or Glory that you must survive, so it's really hard to achieve.
ABOUT RULES - if you want to assess game legality
The rules involved around this tactical tool (or just game mechanic) are:
(40k Rulebook 7th edition)
- Vehicles -> Tanks -> Tank Shock (whole mechanics explained)
- Movement -> Unit Coherence (about unit coherence - and coherence breaking - being a unit status rather than a model status, which is needed to better know how to achieve the crunch conditions).
- Special Rules -> Feel no Pain (only invalidated by Instant Death and Destroyer rules, so valid against Remove from Play effects)
(To be continued... With more tips and examples if requested or needed... let me know your impressions or prove that I'm really wrong so I won't waste my time and yours as well)